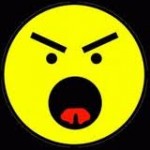 A new study has looked into the question of whether our perception of emotions depends on the language we speak.
The researchers concluded that "you don't need to have words for emotions to understand them", a conclusion that supports the view of emotions being biological mechanisms. Both anthropological and psycholinguistic researchers were involved in the study, which compared German speakers to speakers of Yucatec Maya, a language spoken in Mexico on the Yucatan peninsula. Yucatec Mayan speakers have no word for disgust, and identified the emotion as anger, whilst German speakers distinguished between the two. A further test involved participants identifying mixed emotions on digitally manipulated faces.
"Our results show that understanding emotional signals is not based on the words you have in your language to describe emotions," Sauter says. "Instead, our findings support the view that emotions have evolved as a set of basic human mechanisms, with emotion categories like anger and disgust existing regardless of whether we have words for those feelings." (Source: Science Direct)
What a fascinating study, particularly for language learners. Visual cues are an excellent way of identifying how well your language attempts are being received!