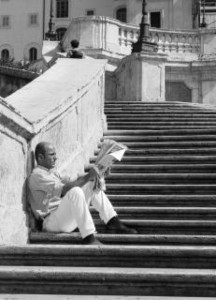 If you are planning to learn Spanish well then you can't do much better than go to Spain to do it. The country is a wonderful place to spend some time in and is ideal for helping you advance your knowledge of the language as well.
1. Forget How to Speak English
Less people in the capitals speak English than you might think. Whatever you think now you will soon realise that this is a good thing for your studies. This is because it means that you can completely immerse yourself in the Spanish language. Of course, there are people who speak English and many of them would be delighted to practise with you if they could. However, you are here to learn Spanish, so try and forget all about your first language and concentrate on your new one.
2. Speak to the Locals
The Spanish people are famously welcoming and outgoing, so it shouldn't be too difficult for you to find some locals to speak to. One of the interesting things about the bigger cities in Spain is their cosmopolitan nature. You are probably going to run into a ton of Spaniards who have moved there from elsewhere in the country as well as foreign immigrants. This will mean that you can pick up different accents and find out about other parts of the country worth visiting as well.
3. Switch on the TV (No, Not CCN in English)
The Spanish are big TV viewers and this is another piece of good news for you. It means that there are plenty of different channels and shows to choose from. Whether you like their version of Big Brother (Gran Hermano), a hilarious comedy series like Aquí No Hay Quien Viva or some documentaries, you will discover great viewing here. It can be tough to listen to TV programmes in your new language but try not to give in to the temptation to switch over to an English language channel.
4. Buy a Newspaper or Magazine
Nothing will make you feel at home more than settling down in a café with a strong coffee and a local newspaper or magazine. There is plenty of reading material on offer here and you should make the most of it. This is a great opportunity to learn a few new words in a relaxed environment while doing something interesting. The Spanish love to stop for a coffee and they drink it pretty strong here, so it could soon become a habit which makes you feel more a part of the city in which you live.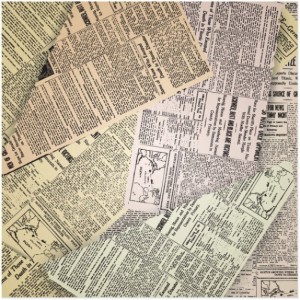 5. Buy Some Music
Forget about La Macarena, Julio Iglesias and any other naff Spanish music you have heard over the years. Spanish music is actually wonderful and could help you immensely in your learning curve. Many of the best pop and rock bands have a typically Spanish flamenco feel to them, while a Celtic vibe is present in many songs too. Rather than searching for English language songs on the radio you should scan for a station playing national songs or head out to El Corte Ingles or any music store to find a few CDs to help your studying along. Taking a free Spanish level test before you travel will let you see how likely you are to understand the music you hear in Spain.
If you have lived abroad before, what were the other things you did right away that worked for you?