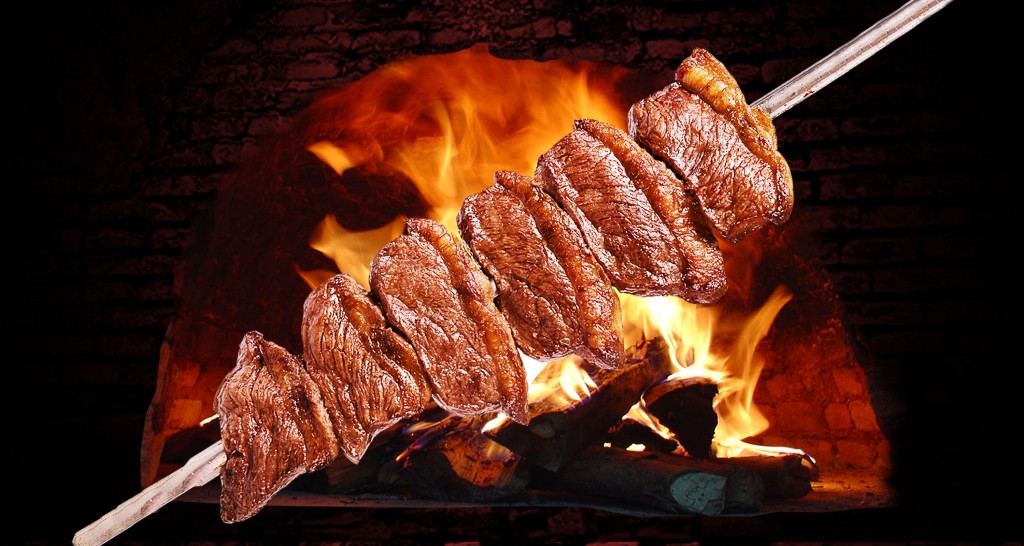 If you're watching the World Cup in Brazil or are just thinking about visiting, we've collated a list of five essential phrases to help you communicate with the locals
Now that the World Cup is in full swing, if you are lucky enough to be in Brazil for the games, you will want to not only strategize winning tactics, but also spend some time with locals enjoying Brazil's vibrant culture.
Brazil's national language is Portuguese, but its culture is influenced by various nations and the diverse customs change throughout the country's many regions, so it helps to have some standard sayings under your belt.
Although you'll experience a variety of different dialects while you're in the country, there are some basics you'll need to know wherever you are, especially if you're hungry, thirsty or want an update on what's happening in the match.
1.  "Posso ter uma cerveja, por favor?" ("Can I have a beer?")
A simple drink is always the go to order at a bar. As most bars are their busiest during international events like the World Cup, you do not want to waste any time trying to find someone to translate, or risk ordering the wrong drink.
You can also switch "cerveja" to "caipirinha," which is Brazil's national cocktail, made of a Brazilian, sugarcane based cachaça liquor, sugar and lime.
Other drinks you may want to order are vinho tinto (red wine), vinho branco (white wine), suco de laranja (orange juice), água com gás (sparkling water) and água parada (still water).
2. "Como eu posso chegar em um bar mas proximo?" ("How do I get to the nearest bar?") When you first arrive to Brazil, you do not want to lose time wandering around town for the ideal bar to watch the World Cup.
Knowing how to ask for proper directions also helps avoid being misguided into a dangerous or unknown area. Although there are about eight metro systems throughout Brazil, asking for the nearest bar within walking distance will save you from getting lost on public transportation.
3. "Onde eu posso ir para assistir o jogo?" ("Where can I go to watch the game?") If you are staying in Brazil for the entire duration of the World Cup, you may want to watch some games at other locations besides the local bar.
Asking locals where else to go to watch the game is a great way to explore Brazil without missing out on any World Cup action. You can maybe even try going to another nearby town to experience watching the game in a different environment.
4.  "Que eu tenho perdido?" ("What did I miss?") or "Como esta indo o jogo?" ("How is the game going?") A lot of things can go wrong on vacation, but as you are in Brazil to watch the World Cup, you never want to miss out on anything. Ask this question to any local and they'll be able to give you an update – but you may need to brush up on your language a little more to understand the response.
Asking for a recap will help jump start you into the game no matter what point you come in to watch. For a more precise answer, we suggest asking "What did I miss?" so no one you ask will feel inconvenienced while trying to tell you everything that has happened, just the main points.
5. "Onde encontro um bom restaurante?"  ("Where is a good restaurant?") There is no doubt that while you are in Brazil for the World Cup, you will want to eat some authentic Brazilian cuisine. Although you can always eat the food at the bar where you are watching the games, it is a good idea to take a break from all the football action and get a real taste of Brazil.
You can also ask for a "pastelaria," which is a place that serves pastel, a popular Brazilian lunchtime meal. Pastel is like a Brazilian taco, made of flour, filled with ground beef or cheese and deep fried in oil.
For heavier meals, you can also ask for a "churrascaria," which is a steak house. Like many of the South American countries, Brazil is well-known for its barbecues and you'll find a variety of meats to choose from, including pork, sausage and chicken – perfect if you need refuelling after the game.