The 7 Weirdest College Courses in the World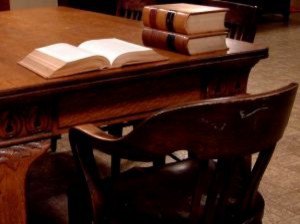 Access to university education was once extremely limited, in some countries only availableto rich, white men. Now many more people are able to go to college and more students has meant a wider diversity of courses in recent years. Gone are the days of simple English, History and Physics degrees. Now we welcome all sorts of topics of study, many of them influenced by popular culture and modern media. Here are some unusual degrees, courses and classes that may sometimes be questionable in their educational merit, but nevertheless are probably more fun than calculus.
1. Politicizing Beyoncé – Rutgers University, New Jersey
Taught in the Department of Women's and Gender Studies, this course looks at society through the lens of the singer's music and career. Using Beyoncé's music and lyrics studentsexplore race, gender and sexual politics in modern America.
2. The Simpsons and Philosophy – University of California at Berkeley
Anyone who's afan of long-running cartoon The Simpsons will know that there is much more to the show than meets the eye. Recently a book has been released examining all the math-based jokes The Simpsons has to offer and this course looks at the animated family and their adventures through the eyes of some of the best known philosophers. Eat my existentialism.
3. Lady Gaga and the Sociology of Fame – North Carolina University
Another course using a prominent female star to examine our world on a wider level – something of a pattern is emerging. The professor who runs the course says "it's not the person, and it's not the music. It's more this thing out there in society that has 10 million followers on Facebook and six million on Twitter. I mean, that's a social phenomenon."
4. Harry Potter and the Age of Illusion – module as part of BA Education Studies, Durham University, UK
With the first book published over 15 years ago, J.K. Rowling's Harry Potter novels have had a huge impact on children's literature in the UK and around the world. This module looks at the series of books in its wider social and cultural context and explores the themes of prejudice and tolerance, bullying and citizenship. Sounds like there's not much magic involved.
5. The Beatles, Popular Music and Society – MA at Liverpool Hope University, UK
The Beatles are so popular that all they need is their own degree course. And for the last few years they've had one in the form of a master of arts at Liverpool Hope, in their home city. The course looks at the climate that led to the formation of the Fab Four and the impact they had on society.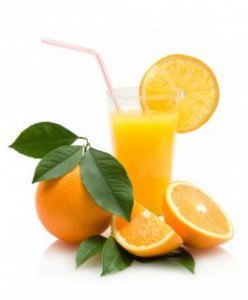 6. BS in Citrus – Florida Southern College
Florida is known for its oranges, so it's perhaps the best state to study for a degree in Citrus. It's also the only state where you can major in Citrus. The college has its own citrus trees for use in classes and apparently most graduates become citrus grove managers, citrus consultants (no, me neither) or researchers in the citrus field (I'm unsure ifthis isa field in the academic sense, or a literal field).
7. Parapsychology – Coventry University, UK
Who ya gonna call? A graduate of Coventry University's Parapsychology course! This one is all about investigating spooks and ghouls, looking into haunted houses and ESP and generally pretending that you're a Ghostbuster.
Are these courses all useless, "Micky Mouse" degrees, or are they all useful in their own way?