Top 10 Things to See in Brazil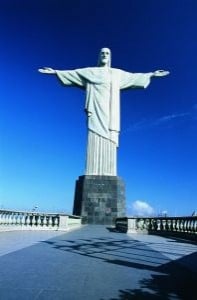 Planning a trip to Brazil and unsure where to start? Brazil is a fascinating country that can please any world traveler no matter his or her tastes. Whether you're imagining a peaceful beachside retreat or a lively cosmopolitan adventure, you'll find just what you're looking for in Brazil. Here are just 10 of the top places you would want to include in your itinerary:
1. Pinacoteca Station
Located in Sao Paolo, this art museum is housed in a historical building that is worthy of plenty of admiration on its own. Half of the fun is navigating through the hidden rooms as you try to explore every square inch of the property. The museum is conveniently located next to a lovely park, which also boasts some artwork, and is right across the street from a subway stop.
2. Julio Prestes Cultural Center – Sala Sao Paulo
This impressive cultural center is another must-see destination in Sao Paolo. The building itself was originally created as a train station in response to the 1920s coffee boom, though it served that purpose for a limited time before being converted to usable office and entertainment space. If you time your visit just right and you can enjoy a free concert at this world-class venue.
3. Iguazu National Park
This national treasure is a UNESCO Natural World Heritage Site that boasts nearly 300 waterfalls within its boundaries. The park is home to all kinds of wildlife and the breathtakingly beautiful Devil's Throat waterfall series. Explore the park by raft for an unforgettable experience.
4. Archipelago of Anavilhanas
Explore this area of the extended Amazon River network by boat and you'll have a chance to see a side of Brazil that existed long before its big cities and reputation for partying. Common wildlife viewings include both pink and gray dolphins, monkeys, sloths, and piranhas.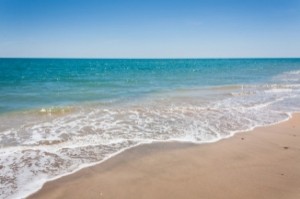 5. Lagoinha do Leste
This gorgeous beach destination is located in Florianopolis, though unlike other beaches in the region, visitors who want to visit will have to put in a bit of sweat first. Bring lots of water and come prepared to hike for at least an hour to reach the beach. Don't worry, it's worth the extra effort!
6. Santo Antonio de Lisboa
This Florianopolis beach town has a variety of shops and restaurants, making it a charming getaway from the larger, more crowded alternatives. Plan on spending an afternoon perusing the shops, visiting the church, and, best of all, watching the sunset while enjoying a delicious meal.
7. Sugar Loaf Mountain
Rio's famous cable car system takes visitors high up above the bustling city where they can enjoy incredible views. Visit the onsite nature park and keep your eyes peeled for marmosets, hummingbirds, and other critters. Also, be sure to arrive before 8am to beat the crowds and get the place to yourself for a while.
8. Statue of Christ the Redeemer
Many people would argue that no trip to Brazil is complete without a visit to this iconic statue, perched high above Rio and offering 360-degree views of the city and surrounding area. Plan well in advance since it does take some effort to reach this national landmark.
9. Sao Bento Monastery
This quiet retreat is tucked away in a bustling Rio de Janeiro neighborhood. Tour the property to learn about its rich history that dates back to the early 1600s and see if you can listen to the monks chanting for a truly moving experience. Mass is performed for the public on Sunday mornings as well.
10. Bale Folclorico de Bahia
If visiting Salvador, make sure to take in the one-hour folkloric show offered by the gifted performers at Bale Folclorico de Bahia. This eclectic performance is a fast-paced introduction to many aspects of local culture and features singing, dancing, drumming, and capoeira
As you're planning your trip to Brazil, don't forget one of the most important things – learning some Portuguese! If you've already studied the language, test your skill level here, or learn more about introductory Portuguese lessons here. Boa sorte!