Top 7 Must-Do Tourist Activities in Mexico
Mexico offers visitors hundreds of destinations, from major cities to tucked away villages. Likewise, the number of activities to choose from can be overwhelming. If you're planning a trip to Mexico soon, here are 7 of the top activities you'll want to consider for a truly memorable experience: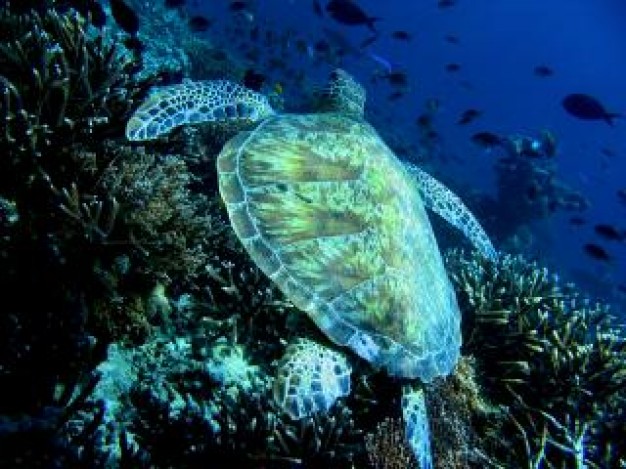 1) Snorkel with turtles in Playa del Carmen.
Playa del Carmen is a snorkeler's heaven, but the highlight must be snorkeling alongside giant turtles as they munch on sea grass and come up to the surface for air. Other popular sea residents in the area include rays, squids, parrot fish, and sardines, who travel in schools the size of a house–another sight you won't want to miss!
2) Take a walking food tour of the Roma Colonia district in Mexico City.
There's no better way to get to know a culture than through its food, and Mexico is known for its delicious cuisine. Skip the gringo trail and sign up for a walking culinary tour that any foodie will appreciate–or anyone with an appetite for that matter!
3) Spend an afternoon at Chapultepec Castle in Mexico City.
This impressive property is located in the heart of Mexico City and offers visitors a glimpse into the life of Mexican leaders in centuries past. From the architecture to the artwork to the gift shop, everything at the castle is worth exploring. If you've got the time and energy, climb up to the castle for yourself, and if not, take the tram up. You'll put your Spanish skills to the test reading informative placards and literature at the property.
4) Take a cooking class in Cancun.
Do more than taste the food in Mexico–learn how to prepare it for yourself! You'll never look at a taco or burrito the same way after learning some traditional secrets to making a tasty Mexican meal the real way.
5) Get a fish spa treatment in Cancun.
From making the food to becoming the food at a fish spa: originally from Turkey, the Garra Rufa fish eat dead skin cells off the body. They remove the skin using a gentle suction motion which is said to promote circulation and encourage the growth of new skin. Choose from a feet-only treatment or go full body for the ultimate experience!
6) Go Kite Surfing in Tulum.
Why not try your hand at a new adventure activity while exploring Mexico? Kite surfing is a challenging and invigorating sport that will engage every part of your mind and body. You may just find you've got a new hobby after spending a day on the warm Caribbean water.
7) Watch cliff divers in Acapulco.
Your jaw will drop as you witness the diving performance that takes place each day at the La Quebrada cliffs in Acapulco. During each show, the daring divers launch themselves into the air before falling some 100 feet or more into the waters below as part of a tradition that dates back nearly a century. For extra drama, make a night out of it and eat at the cliff-top restaurant as you watch what is known as the torch-diving show at 10:30pm.
Don't forget one important thing as you're planning your trip to Mexico–brushing up on your Spanish skills! Contact us to learn more about Spanish learning opportunities near you. And if you're an experienced Mexican traveler, be sure to share your insider's tips for must-do activities below.