Quality Tested by
$ 21.00
Busuu
Busuu Limited
LEVEL:
beginner to intermediate
Busuu is both an app and an online community. The lessons start off with simple vocabulary building activities and over time, the student will come across several activities that go over writing, listening and reading skills. Once the student reaches a more fluent level, they will work on their speaking during practice sessions with native speakers who are a part of the Busuu community. The structure of each lesson is similar to your typical online language course and there aren't any humorous pictures, games, or creative interactive exercises. This app is very straight to the point and somewhat serious; it also follows the CEFR and divides its lessons according to each level.

Reviewed by
Eric Vargas
---
Eric is a virtual nomad who has been living in various South American countries for the past six years. Although he is originally form the US, Chile is currently his new home. He has a passion for writing, and anything creative and artistic.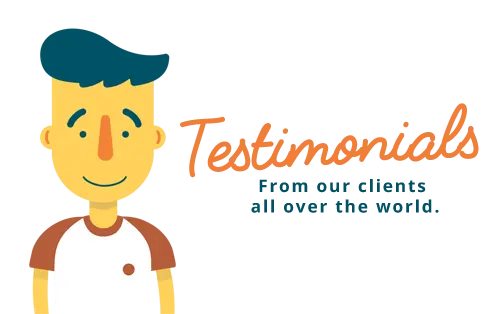 "My Spanish has improved to near-fluent and consider Carmen a good friend. I am extremely happy with my lessons and couldn't have asked for a better instructor."
---
Victoria Kedaitis
Spanish course in Chicago.
"Everything is going very well with our Spanish classes! Ana has been great and we are leaning at a good pace."
---
Brad Zelenyt
Spanish course in Hamilton, Stanpac.
"I am very happy with Carlos, my tutor, and his attention to my needs and careful preparation of each session. I have found the course extremely worthwhile - time now to put it into practice!"
---
Ray Brooke
Spanish course in Ottawa.
"My tutor, Mr. Edwards, is everything I had hoped a private Spanish lesson would be. I am very excited about meeting with him for our second lesson."
---
Kyle Gish
Spanish course in San Antonio, Dustless Air.
"The lessons with Silvia are going very well. I chose Listen & Learn because I had a great experience learning Serbian with the company previously."
---
John Clinton
Spanish course in New York.
;