LISTEN & LEARN ONLINE WITH PRIVATE TUTORS
Study online with our live, online language lessons in over 80 languages! Learn a language in real time, at your own pace, for a fast progress! All you need is your computer, tablet or smartphone and we will do the rest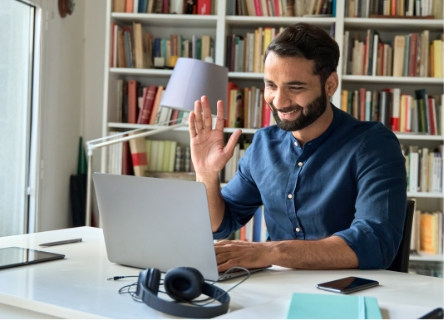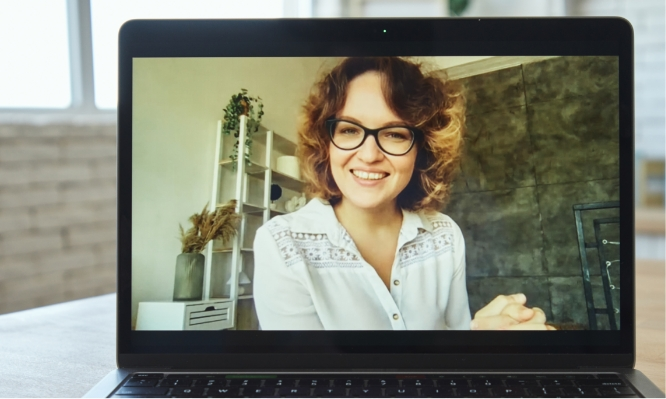 Choose The Language You Want To Learn
Discover Our Benefits
Live language classes in over 80 languages.
Large database of experienced, qualified, native-speaking teachers.
Tailored lessons based on your level, goals, and learning style.
All levels, from absolute beginners to highly advanced, with classes designed accordingly.
Flexible schedule: the dates, times, and frequency of your classes are organized to suit your convenience, including weekends.
Take your lesson from home, work, a café, a hotel lobby.
Reschedule your lesson with just one business day's notice.
Minimum class duration is 1 hour.
At the end of your course, receive a certificate of completion.
All lessons can be recorded for further revision
Our Type Of Courses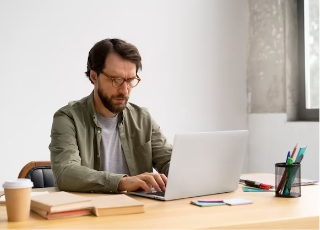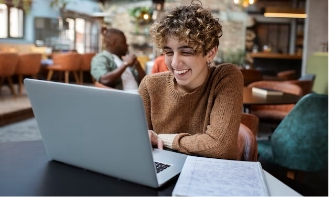 One-To-One
Personalized Classes-Learner Focused
Discount Packages Offered
Flexible Schedules
Free Taster Class Available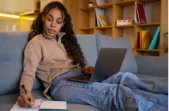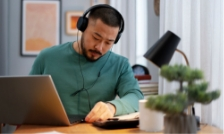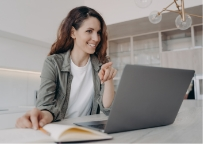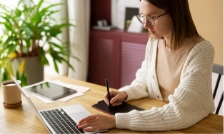 Small Private Group
Max 8 Students
Split Course Fee With Your Group Members
Flexible Course Duration
Free Class Recordings Offered
What students say about us
"My teacher is a great person, professional, kind and super flexible. She taught me everything I know in English! She also taught me the Canadian traditions and helped me to be more confident to talk to another ..."
Evelyn Erivwo
English course in Toronto, TransferEASE Relocation Inc..
"The classes with Kaj were great. I was very happy with the course and I would definitely recommend it! Thank you for everything!"
Maury Loeb
"We connected well with Marcus, and are excited about our lessons with him."
Nick Brown
Swedish course in Portland.
"The class has been very informative about the region I am traveling to, especially for the safety and etiquette necessary in various situations."
Benjamin Schmidt
Mandarin Chinese course in Calgary.
"My first lesson went very well and I am very pleased with Kathrin."
Lolita Ramdhan
German course in Oakville.
Our Language Teachers
At Listen & Learn, we pride ourselves on providing exceptional native teachers who are qualified, experienced, and committed to incorporating innovative resources and techniques into their lessons. They are well-versed in teaching languages online and have experience working with students of all levels, from beginners to advanced learners. Plus, one of the benefits of online learning is that we can find every student the best possible teacher regardless of their location.
Flexible Lesson Times
Since online learning doesn't involve commuting for our teachers, they are far more flexible with online lessons than with in‑Person Courses. This means they can usually reschedule according to your needs, have extra lessons if you need to prepare for a specific event, or even change the day and time of your regular weekly lesson as you go.
Technical Requirements
To take one of our tailored language courses, all you need is a computer, tablet or smartphone with a webcam and a stable internet connection. If you don't already have Skype, Zoom, Google Meet or WhatsApp installed, our technical administrators can advise you how to choose your preferred software for free.
Thanks to these state-of-the-art voice conferencing programs, you'll be able to talk with your trainer as though you are in the same room.
Continuous Feedback
Our online lessons are live, but they can also be recorded. This means you can log on and retrieve each lesson recording at any time for further practice, study, and review outside of class.
Similarly, if you're part of a group course and miss a lesson, you will be able to review the class later just by retrieving the recording. For us, this recording function means we can monitor our teachers' lessons every day, ensuring you are always receiving the best training and your personal, academic and professional goals are the guiding light of your learning process.