Quality Tested by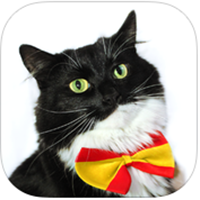 FREE
Cat Spanish
Memrise
LEVEL:
beginner
The creators of this app decided to take a creative and humorous approach to help cat lovers improve their Spanish skills. While using it, users will learn common phrases and words with the help of amusing cat themed pictures. To give you an idea of the application's method, phrases like "Necesito ayuda" or "I need help" are presented with a photograph of a cat stuck in a tree and the word "por favor" comes with a picture of a cat standing on its hind legs with its paws put together as if it's saying "please". The amusing images mixed with the Spanish phrase, audio, translations and occasional side notes help the user expand his/her vocabulary and improve necessary speaking skills. After going over various sentences and words, you can expect to work on a quiz to see how much information you were able to memorize. As you build up your knowledge, you will advance through levels and work your way through a racing path on the home screen. Users of the app can also "race" through this path with other friends who are also subscribed to the app.

Reviewed by
Eric Vargas
---
Eric is a virtual nomad who has been living in various South American countries for the past six years. Although he is originally form the US, Chile is currently his new home. He has a passion for writing, and anything creative and artistic.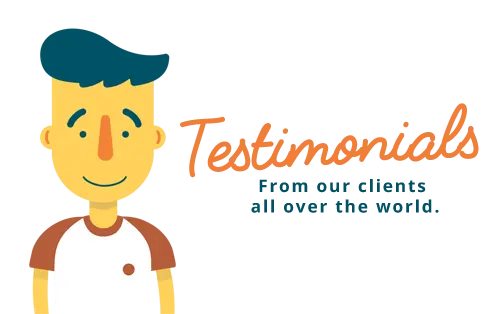 "Norman is a great teacher and a good fit for me. I am already seeing a drastic improvement with my Spanish."
---
Michael Mehlhorn
Spanish course in Brampton, Country Security Office, Siemens.
"My Spanish has improved to near-fluent and consider Carmen a good friend. I am extremely happy with my lessons and couldn't have asked for a better instructor."
---
Victoria Kedaitis
Spanish course in Chicago.
"Alejandro is a great teacher and is very passionate about our learning; we really appreciate him. We are happy with the material and the lessons."
---
Derek Groen
Spanish course in Cambridge.
"I'm really enjoying my Spanish lessons with Andrea - she's really great to work with and she's really helping with my accent!"
---
Jack Baker
Spanish course in Pittsburgh.
"I'm very pleased with our teacher. She is indeed a good fit, and is keenly interested in my progress, which I appreciate. She's extremely intelligent and a great teacher."
---
Wendy Hannam
Spanish course in Toronto.
;