Quality Tested by
FREE
Memrise Russian
Memrise
LEVEL:
beginner to intermediate
Memrise's website has the slogan, "We make learning languages and vocab so full of joy and life, you'll laugh out loud" — certainly a different claim compared to other learning software! The basic Russian course contains 16 lesson covering the Russian Cyrillic alphabet, verbs, and theme-based vocabulary. The app introduces a new letter, word, or expression accompanied by an image (some of which are quite funny), and then a native speaker pronounces it. The learner then has to recognize and select the new term from a group of possible answers. Another task involves spelling out a translation into Russian. The course also has a gaming element with points being earned depending on your performance.
The Memrise app exceeded my expectations, so I can recommend it as a secondary learning aid. It is great to use when you have some spare time, like while on a commute, as you will certainly learn something in the target language. I found it fun to use and it definitely helped me learn some new things in Russian.

Reviewed by
Conor Clyne
---
Conor Clyne has lived in 8 countries and travelled to over 70 in the past 15 years. Although not talented at all with languages in school, he subsequently learnt or is currently learning to speak 12 languages, including French, German, Italian, Spanish, Portuguese, Dutch, Russian, Romanian, Irish, Ukrainian and Catalan, in addition to, his native English. Inspired by the other polyglots who participated at the first Polyglot Conference in Budapest in 2013, Conor subsequently started his own website and YouTube channel called "Language Tsar" at www.languagetsar.com.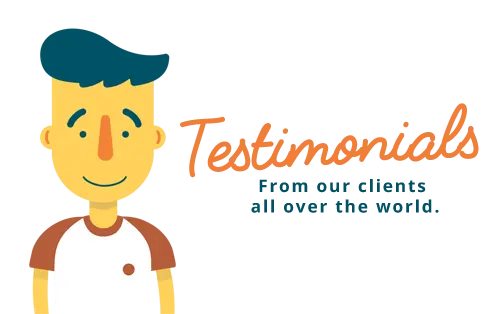 "My classes are going great. Aman, my teacher, is nice and professional. Once I finish my 1-on-1 classes with him, I also want to take Russian group lessons."
---
Ali Salami
Russian course in Montreal.
"It takes a lot of work to teach Russian, but I'm doing very well thanks to her knowledge."
---
James Churchill
Russian course in Saskatoon.
"Everything's going great! I'm getting tons out of the course and me and Veronika get along fantastic!"
---
Patrick Nurse
Russian course in Toronto.
"I am making good progress with Stella; she is patient and encouraging ..."
---
Byron Hauser
Russian course in Miami.
"I was thrilled with my first Russian class."
---
William McChesney
Russian course in Chicago.
;