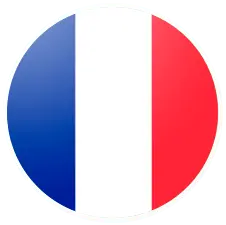 French Lessons in Chicago
French in Chicago
Did you know that Chicago was founded by French explorers in the 17th century? From then onwards, the French influence has not stopped growing. From themed events like Bastille Day to countless professional opportunities at local French-speaking companies, you'll find many chances to put your French skills into practice if you live in Chicago. And if you don't speak French yet, why not take the leap and start a course with a native teacher? In this way, you'll open yourself up to making the most out of your travels abroad and making new multicultural friends at home.
If you wish to explore the French scene in Chicago, you can attend the annual Chicago French Film Festival (which takes place on Illinois St typically in October), where hundreds of classic and contemporary French movies are screened in their original language. Or you can follow groups like French in Chicago, who organize monthly meetings to get to know each other and have a good time while practicing some French! The French Embassy also hosts annual events, such as the Festival de la Francophonie Chicago you can join for free. There, you'll enjoy book readings, theater plays, and other activities that feature different French accents like the Belgian, the Swiss, and the Canadian ones, for example.
Ready to start learning French in Chicago? Contact us at Listen & Learn today and learn more about all the course options we have for you! We partner with native-speaking tutors who can deliver the lessons at your home, office, or public place of your choosing. Plus, all of our programs are completely tailor-made and personalized to ensure anyone interested can learn French, regardless of your background, level, age, or needs!