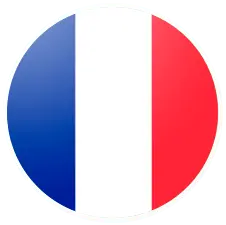 French Lessons in Toronto
French is an official language of many world-class organizations, like the United Nations, the European Union, UNESCO, NATO, the International Olympic Committee and the International Red Cross. If you want to pursue a career in an international organization, then, proficiency in French will increase your chances of being hired in almost any country; and especially in Toronto, Canada, where you can find more than 40,000 French speakers and countless companies of French origin.
These businesses, like CreartLive, Patisserie des Flandres or Cilasoft are always looking for bilingual speakers who can assist their operations locally and abroad, so you'll be at an advantage if you speak French. Contact us today and Listen & Learn and we will prepare a personalized course for you to achieve your learning goals in as short a time as possible!
For instance, our native-speaking instructors will help you see that French and English are quite similar in terms of grammar and lexica, as their use of auxiliary verbs, participles and tense are very alike. However, watch out, because there are also a lot of differences. For example, there is no French equivalent for "do", so you may have difficulties when formulating questions.
But don't worry, our instructors will help you achieve fluency in no time with their expert teaching methods. Also, with more than 5,000 French speakers living in the city, you'll always find other learners or native speakers willing to help you improve your foreign language skills. For instance, you can always join clubs, like French Immersion and Social Group, to speak in French while making new friends! Get started with your language course today and begin acquiring useful for skills for your new job in Toronto: you'll understand the difference between une réunion and un rendez-vous in no time!