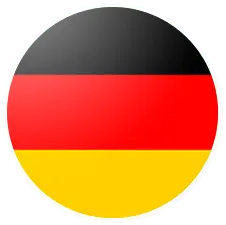 German Lessons in Dallas
German is the European Union's most widely spoken native language and the official language of Germany, Austria, Switzerland, Liechtenstein, South Tyrol (Italy), Belgium, and Luxembourg. But not all speakers live in Europe! Dallas has a significant German-speaking population (with over 2,500 speakers) as well, meaning that learning the language in the city is an asset, both personally and professionally.
Contact us at Listen & Learn and soon you'll be able to connect with bilinguals living in Dallas on a whole new level. For instance, you can attend the meetings organized by language exchange groups, like the Dallas German Language Meetup. Further, many companies of German origin have headquarters in the city, such as Lufthansa, Edmentum, or Bruker German, and they are always on the lookout for bilingual employees to help facilitate their operations abroad. Learn German today and give your resume a boost when applying for one of these jobs!
Sadly, and unfairly, German has a reputation for being overly difficult to learn. Seemingly endless compound words and the concept of noun genders is often enough to scare people off learning the language. But don't let it intimidate you! Our native-speaking instructors can prepare a personalized course to make sure you learn in the smoothest, fastest way possible.
For example, they will point out that almost 80% of the most common English words have a Germanic origin: Take a look at "I have" and "ich habe," and "what is that?" and "was ist das?" to see just how close the two languages can be. As you can see, being an English speaker will give you a head start when taking a German course. Contact us today and soon you'll be able to read bestsellers and classics like Der Tod in Venedig (Death in Venice) in German!