Korean

Lessons in

Toronto
The Korean community is among the biggest immigrant groups in Toronto and although you can find Korean residents in most neighbourhoods around the city, most of them live or work in Seaton Village, home to the local Koreatown, and Willowdale, also known as Koreatown North. Members of this community started coming to the city in the 1970s when the local Korean population went from 100 to 10,000 and numbers have gone up since then. In fact, according to the 2016 census, nowadays there are around 55,005 Korean residents in the city who keep their culture alive in the many events held around Toronto and also in the many business, restaurants and institutions owned by members of this community.

Due to the growing popularity of Korean music and TV shows in recent years, many people have started learning their wonderful language. If you find yourself being part of the local group of Korean language enthusiasts, starting a language course is the smartest thing you can do, as it will allow you to truly understand the way this wonderful community sees the world and access unique opportunities around the city.
Why Study Korean in Toronto?
Learn Korean for Work and Travel
Learning Korean will increase your chances of landing a well-paid job in Toronto, as many of the local tech companies like Sentry, Shopify and Telus are always looking to hire qualified professionals who can help them improve their relationships with Korean companies. To impress most employers in the area, the best you can do is learn all about Korean business culture and etiquette, as most companies know that if they want to knock down the cultural barriers that exist between Canadians and Koreans when doing business, they need employees who have a deep understanding of the different practices and traditions within the Korean work environment. This includes things like knowing when to shake somebody's hand or bow, understanding the importance of gift-giving and knowing what the dress code is.

Understanding Korean culture, as well as speaking the language, can also help you in your travels, as knowing how to behave will improve your experience no matter where you are in Korea and help you bond with the locals more easily. This can lead to building unique relationships that can make an impact on your career, and also on your social life.
Learn Korean for Social
One of the most fun ways to immerse yourself in Korean culture is to attend the annual Korean Harvest Festival in Toronto, which has been attracting large crowds to the city since it first took place in 2001. Celebrated at the Mel Lastman Square, located at 5100 Yonge Street, this festival offers the perfect chance for you to enjoy a two-day event filled inspired by a Korean holiday named Hangawi. Here you'll find many food stalls that serve traditional Korean food and show-stopping performances by local members of the Korean community including Korean dances and live music. On top of this, you'll be able to make food offerings to your ancestors, wear traditional Korean clothing and dance under the moon in a large circle, so if you're in Toronto during August, give this wonderful festival a chance and you won't regret it.

Are you a K-pop fan? If so, there are many Karaoke bars like Echo Karaoke Lounge, located at 693 Bloor Street where you and your friends can enjoy private rooms to sing your heart out. On top of having a selection of great Korean songs to sing, that include famous K-pop bands like BTS, you can order drinks and even dance, as the rooms are quite spacious.
Learn Korean for Culture
If you're looking for a group of like-minded individuals to share your experiences of learning the language, you can't miss the monthly event organized by Toronto Korean + Japanese - English Exchange XYZ. This group is specially made for native English people who want to learn Japanese or Korean, or native Japanese and Korean speakers interested in working on their English, so it offers the perfect opportunity for you to practise the language and make new friends from the local Asian communities. They meet at the Yonge Sheppard Centre located at 4841 Yonge Street to eat lunch together and chat. You'll be placed at a table with Korean speakers and get the chance to rotate after 30 minutes, which will allow you to meet many different people and the best thing is you don't need to be an advanced learner to attend, as speakers of all levels are welcomed.
Where to learn Korean in and around Toronto?
Whether you want to visit Korea, learn Korean to advance your career or just want to explore a new culture, the best way to learn Korean is by taking a language course. Fortunately, there are many great places in the city for you to study, like the University of Toronto, which offers courses at all levels that will expand your knowledge of Korean grammar and vocabulary, develop your reading and writing skills and also help you understand the cultural etiquette. However, if you're tired of the same academic courses that make learning a language a tedious experience, a much better choice is to study at Listen & Learn. If you send us a quick inquiry now, we'll pair your up with a qualified native tutor who will create a completely personalized lesson just for you, based on your own interests and language goals. This means you won't have to sit through long boring lessons, but instead, you'll have interesting, interactive classes tailored to your every requirement. What's more, you can choose to have the teacher go to your house, your office or have the lesson online if that's what you prefer – or you can even go to your teacher's office if you want to get out of the house. So what are you waiting for? Get started now and you'll be a fluent Korean speaker in no time.
The type of courses we offer: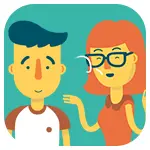 Face-to-Face 1-to-1 (Individual) General Korean
These Korean lessons fit a broader spectrum, and can be useful for those who need different things from the language. Most beginner students will have a handle of survival Korean by the end of their lesson, which will provide them with enough Korean to communicate at least at a basic level during short trips to the country, but those who require more would benefit greatly from these sessions. Typical students have been those eager to travel all over the world, those buying overseas property, those with foreign spouses, aficionados of Korean culture and those who just wish to pass a particular Korean exam. Inquire now about our Korean Courses or Take A Free Korean Level Test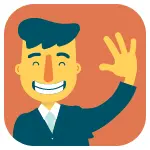 Face-to-Face 1-to-1 (Individual) Business Korean
Those who would benefit the most from these Korean tutorials are those who feel they need to learn Korean to help them out in their business lives. For starters, learning salutations and business etiquette is integral; once these have been practiced then reading and writing lessons can start. Typical studiers have been those involved in international import/export, negotiations and acquisitions, those in multinational companies requiring another language, and those working in any way with international governments and relevant administration. Just our simplest lesson for beginners will have students finishing the lessons with basic telephone and e-mail Korean, as well as survival Korean should a visit to the country be necessary. Inquire now about our Korean Courses or Take A Free Korean Level Test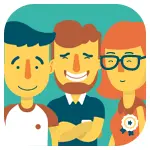 Face-to-Face Closed (Private) Group General or Business Korean
Lessons in Korean are also accessible for 2 or more studying in tandem (Two-to-One Korean Lesson or Small Group In-Company Korean Lesson). All those involved must have around the same experience of the language, similar needs of areas of proficiency, and must be able to work at the same time and place. Bookings must be made for all students at the same time. Listen & Learn do not advise classes of more than 6-8 people, although In-Company Taster Korean sessions can be run with as many as 12 people. Inquire now about our Korean Courses or Take A Free Korean Level Test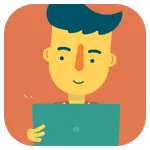 Skype, Google Meet or Zoom Online 1-to-1 (Individual) General or Business Korean
Our native-speaking qualified Korean teachers can guide you and your group at your work or at home, at a time convenient to you. Classes can take place on any day of the week - even weekends - morning, afternoon or evening. If needs be, if meeting at your office or home is not suitable, you can take your lessons at the trainer's office. Study materials are supplied for you. Inquire now about our Korean Courses or Take A Free Korean Level Test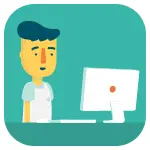 Skype, Google Meet or Zoom Online Group (Closed or Open) General or Business Korean
2 or more people can benefit studying Korean together as these Korean lessons are also offered to groups (Two-to-One Korean Lesson or Small Group In-Company Korean Lesson). Every student must have the same degree of knowledge of the language, the same business or language needs and the ability to study at the same time and place as everybody else. The booking has to be made for all students at the same time. Listen & Learn do not advocate group sessions of more than 6-8 people, though Taster Korean Lessons can be experienced by up to 12 people. Inquire now about our Korean Courses or Take A Free Korean Level Test
Top Tips For…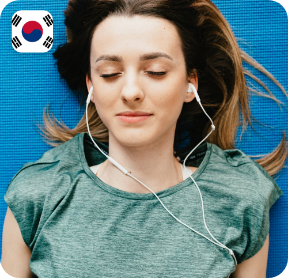 Songs for kids are great tools to use to practice Korean, especially if you are a beginner. For example, Mountain Bunny is a great option that can help you become familiar with Korean sounds and the basic vocabulary related to animals and food. Words like rabbits (tokki), squirrels (cheongseolmo), almonds (amondeu), or chestnuts (bam). Also, you will be introduced to onomatopoeias, as every animal that is named in the song makes their sound (and children are supposed to mimic them, though we fully understand if you don't feel like it!).
Check out the song here!
Are you looking for a Korean folk song that tells a beautiful story while putting your Korean skills into practice? Then, The Story of Kap Do-li and Kap Soo-ni is the piece for you. This is a famous, romantic song that talks about a young lady and her beloved who found it very hard to express their feelings for each other. They struggled so much that they even got married to other people and suffered for years. This track is great for intermediate or advanced students of Korean, as it's full of reported speech and passive voice structures.
Check out the song here!
Looking for a romantic song you can enjoy while learning some new vocabulary and grammar in Korean? You should definitely try The Empty Space for You, by Park Yoo-chun. This song is famous across Asia due to its catchy tune and poetic lyrics. The track follows a man who tells the story of an impossible love. It's great for intermediate and advanced learners, as it includes a lot of informal phrases and casual vocabulary. Sing along to this track and improve your pronunciation in a meaningful way.
Check out the song here!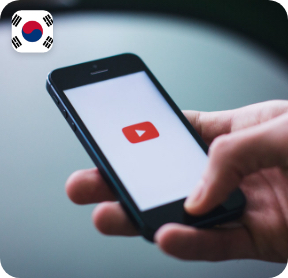 Short stories are a great way to acquire a new language while getting to know more about the target culture. If you want to hear Korean short stories narrated by a native speaker (which is great, because you will also get familiar with pronunciation), you should subscribe to You and I's YouTube channel. Most stories are really funny and accompanied by pictures and captions that make it easy to understand what the narrator is saying. So, the videos are suitable not only for advanced-level students, but also beginners can take advantage of these resources when learning Korean.
Watch these videos here!
Did you know that Korea has a free educational YouTube channel that frequently publishes useful videos for intermediate and advanced students of the language? All their videos are in Korean with subtitles (which is customary in Korean TV), meaning it will be even easier for you to follow what is being said. Some of the topics you can find on the channel include entertainment, food, scientific developments, and lifestyle, so you will surely find something to your taste! Once a week, EBS also posts long documentaries, which are perfect if you are looking for in-depth, educational content.
Watch these videos here!
Korean Unnie (older sister) is a great channel if you are just starting out learning Korean and would like to have a friendly companion on your language journey. The best part is that her content is not related to the formal aspects of Korean (so you won't find videos of her explaining grammar rules, for example), but instead you will acquire the language by watching her interact with others in real life. For example, Unnie will take you to a traditional Korean restaurant and teach you vocabulary, colloquial expressions, and even give you insights into the fascinating Korean culture.
Watch these videos here!
Testimonials
From our clients all over the world
"Although 10 hours is short, my tutor has taught me to create many habits that will allow me to learn Korean even after my lessons. She is also very approachable and flexible with lessons so it makes learning all the ..."
Jonathan Jin
Korean course in Toronto.
"We are absolutely loving it. Everything is going well and DC is an amazing Korean teacher."
Genesis Arko
Korean course in Salt Lake City.
"My lessons are going very well and I really enjoy taking them. My professor, Seonhwa, is really nice and I like her teaching methods."
Manon Brun
Korean course in Montreal.
"My daughter is enjoying her Korean lessons, and she gets along very well with her tutor. She is learning very quickly and I'm really pleased with her progress."
Margaret Diffin
Korean course in Coquitlam.
"I wish I could accurately express with words how meaningful and enjoyable learning Korean has been so far. Jiyoung is a perfect fit."
Brandon Hatch
Korean course in Manchester.
Client case studies
Have a look at successful and satisfied clients.

"Bianca, our teacher, is fabulous. She made learning fun. We got the Italian foundation we were looking for"

"My experience with all the people at the company couldn't have been better - they are #1 in my books and the professionalism that they have treated me with is outstanding"

"My teacher was excellent - the course was one-to-one so it was perfectly tailored to what I was looking for"
OUR CLIENTS INCLUDE
From our clients all over the world

Gestamp Wind North America, Inc.
Language learned: Spanish in Houston.

ICM Gerson
Language learned: English in Minneapolis.

Turner Broadcasting System, Inc.
Language learned: Spanish in Washington, D.C.
---
---