Quality Tested by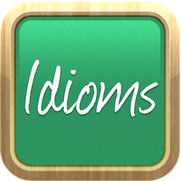 FREE
English Idioms Dictionary
Kreatorz
LEVEL:
intermediate to advanced
One of the hardest parts of learning English is trying to memorize the idioms and expressions that native speakers constantly use in conversation. If you've ever found yourself struggling to understand what it means when there is a "cold day in Hell", don't worry -- this app makes learning idioms "a piece of cake".
English Idioms Dictionary has over 8,000 idioms that are used in diverse fields such as business, science, and, of course, casual conversation. When you search for a word or phrase, the app shows you its meaning, as well as a lucid, informative sample sentence that demonstrates how to use it in context. Further, it features a text-to-speech feature so you can hear how the expression is pronounced.
In addition to being informative and easy to use, the app is offline, so you can use it even when you don't have an internet connection -- and best of all, it's free! Overall, English Idioms Dictionary is simple, comprehensive, and useful: it can keep you from "losing your mind" when you're faced with the challenging task of deciphering the countless idioms and colloquial expressions of the English language.

Reviewed by
Paul Martin
---
A native New Yorker, Paul moved to Buenos Aires, Argentina after graduating college, where he's currently teaching English, learning Spanish, and eating dulce de leche by the spoonful.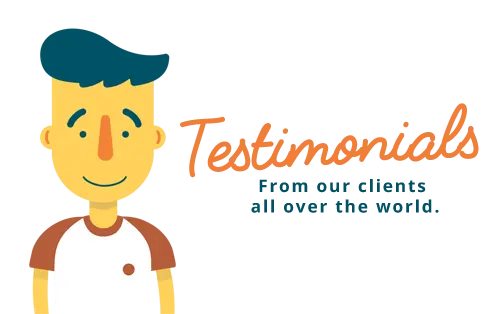 "Classes are going on well. Maribel is an excellent teacher. She is is very kind, sweet and understanding. I feel grateful and thankful for finding such a compatible trainer."
---
Sarojini Kanagala
English course in Plano.
"I am really enjoying my English Class with Lynn ..."
---
Ines Plum
English course in Kitchener.
"It was great. The English teacher is very professional. We had a clear class with slow conversation."
---
Whellington Amorin dos Santos
English course in Phoenix, COSENTINO NORTH AMERICA.
"I`m still enjoying the English lessons with Luisa. She is doing a fantastic job. It couldn't be a better match."
---
Andrea Koepsell
English course in Vaughan.
"My daughter loves her teacher, so thank you for a finding a perfect fit."
---
Derek Zott
English course in Long Beach.
;