English Language App Reviews
Finding the perfect app to help your English studies is never easy – whether you want a more grammar-focused approach, or you'd like to learn by playing games and interacting with social communities, we've done the searching for you. Browse through our in-depth reviews on the current English apps on the market, before downloading the right one for your specific learning needs.
‹ Back To Language App Reviews Home
If you can think an excellent language App that should be listed here, please contact us on
[email protected]
with the details so that we can get one of our reviewers to take a look at it. If you want to write the review yourself, that's great, just send it when you email us.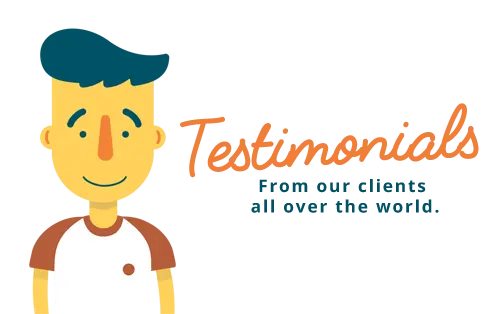 "My English classes have helped me perform better in my job. Nate has been really supportive and provided me with lots of examples to increase my vocabulary."
---
Brenda Perez Cano
English course in Cleveland.
"The English courses are going very well – we chose Listen & Learn because it was one of the only courses in our area that met all our expectations. The classes are coming to an end and I'd like to thank you ..."
---
Djalma Junior
English course in Baton Rouge.
"I chose Listen & Learn for English classes because of the help and patience provided. Thank you very much!"
---
Banu Yaman
English course in Markham.
"I`m still enjoying the English lessons with Luisa. She is doing a fantastic job. It couldn't be a better match."
---
Andrea Koepsell
English course in Vaughan.
"Thank you for the amazing lessons – I appreciate the level of Listen & Learn's service."
---
Vitalii Panchenko
English course in Irvine.