Quality Tested by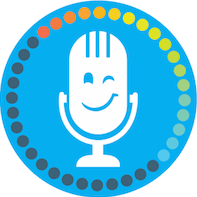 $ 4.99
SpeakingPal
SpeakingPal Ltd.
LEVEL:
intermediate
The best way to learn any language is to have a conversation with a native speaker. Unfortunately, this isn't always possible. SpeakingPal provides an answer to this problem: it is an app with hundreds of video lessons in which you converse with a virtual tutor, who gives you immediate feedback on how well you formed your sentence and pronounced your words.
Here's how it works: first, you choose a dialogue based on your skill level and interests. Then, you start a conversation with a virtual character about that topic. The dialogues are recorded by actual English speakers, so you get practice listening to a native speaker in a real-life context. When it's your turn to speak, the app uses voice recognition technology to give you instant feedback on your speech. To do this, the app reproduces what you said in text, and color-codes each of your words based on how well you said them. Once you've corrected any errors, you can continue with the conversation.
You can select your dialogue from a bank of over 1000 topics; therefore, SpeakingPal is certain to have a topic that will interest anyone. After the lesson, you can test your knowledge with a vocabulary quiz, which selects relevant words from a list of over 1300 common English vocabulary items.
The problem with many language-learning apps is that they cannot offer real-life conversation practice. Though nothing can compare to a real-life native teacher, SpeakingPal is the next-best alternative. For intermediate students who can form sentences but want more practice in realistic conversation settings, SpeakingPal is an excellent choice.

Reviewed by
Paul Martin
---
A native New Yorker, Paul moved to Buenos Aires, Argentina after graduating college, where he's currently teaching English, learning Spanish, and eating dulce de leche by the spoonful.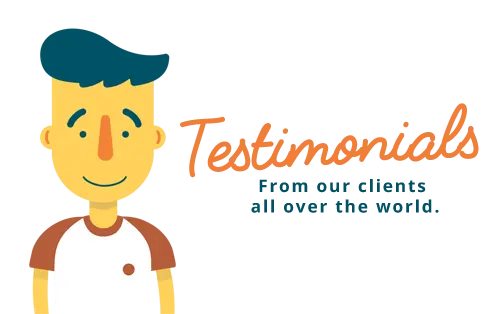 "Things are going very well. Jef is a very good teacher."
---
Fernanda
English course in New York, Enel Green Power North America Inc.
"My English course is great. I'm happy having my lessons with Peg. I have a homework journal that I use and it is very helpful for improving my writing skills."
---
Kana Isobe
English course in Minneapolis.
"Thank you for the amazing lessons – I appreciate the level of Listen & Learn's service."
---
Vitalii Panchenko
English course in Irvine.
"I chose Listen & Learn so I can request the lessons I want and change the teacher if necessary. My English teacher is good and we often role-play in class."
---
Tomoka Nishide
English course in Plano.
"The English courses are going very well – we chose Listen & Learn because it was one of the only courses in our area that met all our expectations. The classes are coming to an end and I'd like to thank you ..."
---
Djalma Junior
English course in Baton Rouge.
;