Quality Tested by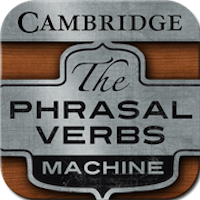 FREE
Phrasal Verbs Machine
Cambridge University Press
LEVEL:
intermediate
Phrasal verbs: the bane of the ESL student. In English, phrasal verbs are among the most confusing topics for leaners. Unfortunately, however, you can't avoid them: English speakers use phrasal verbs constantly, and they're a must-learn if you want to sound natural when you speak English.
If you're feeling overwhelmed by the complicated world of the phrasal verb, The Phrasal Verbs Machine is for you. Recommended by one of our English teachers, The Phrasal Verbs Machine puts the learner in an animated circus, and follows the adventures of a character named Phraso and his friends. Phraso frequently finds himself in situations that require phrasal verbs, which the app explains to you with animations and a detailed explanation.
Our teacher Linda points out that the app is especially useful because it adequately explains how phrasal verbs can often have more than one meaning, and gives examples of each. Further, it explains to learners which meaning is more common, so they know what they should focus on.
Given that The Phrasal Verbs Machine features translations into five popular languages, it's especially useful for beginner and intermediate students who want extra help with basic meanings of phrasal verbs. But with a topic as complicated as phrasal verbs, even advanced students will benefit from peering into the animated world of Phraso.

Reviewed by
Paul Martin
---
A native New Yorker, Paul moved to Buenos Aires, Argentina after graduating college, where he's currently teaching English, learning Spanish, and eating dulce de leche by the spoonful.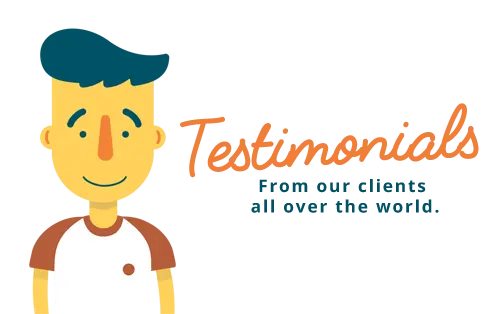 "My daughter is making great progress! The instructor is well-prepared in every lesson and I am happy that she is assigning a lot of homework. Thank you!"
---
Jai Hyun Jung
English course in Baton Rouge.
"Classes are going on well. Maribel is an excellent teacher. She is is very kind, sweet and understanding. I feel grateful and thankful for finding such a compatible trainer."
---
Sarojini Kanagala
English course in Plano.
"My English classes have helped me perform better in my job. Nate has been really supportive and provided me with lots of examples to increase my vocabulary."
---
Brenda Perez Cano
English course in Cleveland.
"I was really lucky to have Peg as my English instructor. Her classes were always great. Thank you for arranging and supporting my lessons."
---
Kana Isobe
English course in Minneapolis.
"I chose Listen & Learn for English classes because of the help and patience provided. Thank you very much!"
---
Banu Yaman
English course in Markham.
;