Quality Tested by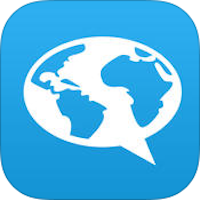 FREE
FluentU German
FluentU
LEVEL:
all levels
FluentU is a little different from most language-learning apps, and takes learning German down an interesting path: it focuses on authentic materials in German, instead of exercises and drills. In FluentU, you can watch music videos, read newspaper articles, and other German language media; then, the lessons revolve around these topics. This approach allows you to hear and read the actual German that is spoken by people today. You'll also learn what's relevant in German culture today, and what has shaped it in the past.
Vocabulary comes from transcripts of the media you're watching or reading. At any time, you can pause the lesson and review to meaning of what you're learning -- for example, the pronunciation of a new word or phrase you've just come across while studying. This is a huge plus with vocabulary learning. Further, any new words that haven't been introduced through the lesson already are also available at your fingertips, as you can look up their meaning through the app's dictionary.
Each lesson that you complete is catalogued, and new lessons are suggested based on your likes and language interests from that catalogue. As such, FluentU hand-picks the lessons that are most interesting and relevant to your German language needs -- whether you want to be learning about business, history, or pop culture. It's a unique program that really stands out among the crowd.

Reviewed by
Heather Keagan
---
Heather is a full time English teacher who loves to travel around the world, learning languages as she goes. She's working on Russian and Korean at the moment, though she really needs to brush up on her French and German!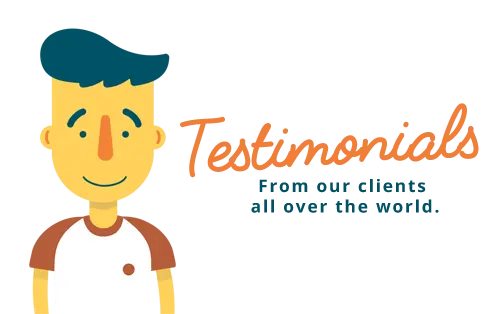 "My first lesson went very well and I am very pleased with Kathrin."
---
Lolita Ramdhan
German course in Oakville.
"Classes have been going well and I'm satisfied. love that my teacher is really co-operative and is a really good teacher."
---
Preston Heimbouch
German course in Cincinnati.
"The lessons are going well. Svetlana, my German teacher, is pleasant and keen on teaching."
---
Patricia Baker
German course in Winnipeg.
"The lessons are going very well. Mallory is an excellent German teacher."
---
William Best
German course in Halifax, NS.
"Our teacher is definitely helping us with our accents! That is huge for us!"
---
Cara Pagendarm
German course in Prairieville.
;