German Language App Reviews
Finding the perfect app to help your German studies is never easy – whether you want a more grammar-focused approach, or you'd like to learn by playing games and interacting with social communities, we've done the searching for you. Browse through our in-depth reviews on the current German apps on the market, before downloading the right one for your specific learning needs.
‹ Back To Language App Reviews Home
If you can think an excellent language App that should be listed here, please contact us on
[email protected]
with the details so that we can get one of our reviewers to take a look at it. If you want to write the review yourself, that's great, just send it when you email us.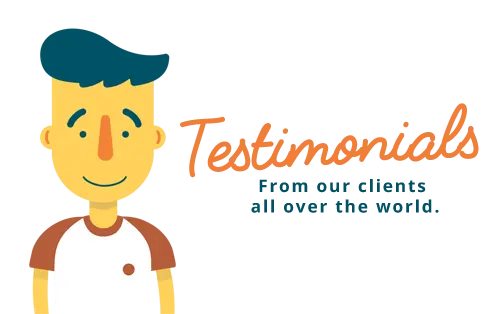 "I love my German lessons. The lessons are geared to my needs. I think this is the best way to learn a language if you need to use it."
---
Joan Kalmring
German course in Toronto.
"My son's teacher and he seem to be on the same page: she pushes him to cover a lot of material and he seems to thrive on it."
---
Cynthia Turner
German course in Seattle.
"Our teacher is really skilled and has been very flexible, accommodating, and creative in her teaching. We are very pleased to be learning with her."
---
Sister Emma Calvo
German course in Joliet.
"My lessons are good. I really feel like I'm getting better every class."
---
Rob Longhurst
German course in Edmonton.
"Our teacher is definitely helping us with our accents! That is huge for us!"
---
Cara Pagendarm
German course in Prairieville.