Quality Tested by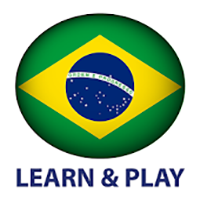 FREE
Learn and Play Portuguese
Domo Soft
LEVEL:
beginner
As the name says, this app is based around learning and playing. First you get to choose your native language, and then move on to the first section of the course, where you will find a basic program of Brazilian Portuguese, with the alphabet, nouns, and numbers, etc. Users get to read the words, see the images, and listen to the correct pronunciation (always with the phonetic alphabet included). After studying a little, users will be introduced to the fun part: the games. Here you will get to guess the word, name images, and play around with spelling the new vocabulary you have learnt.

Reviewed by
Conor Clyne
---
Conor Clyne has lived in 8 countries and travelled to over 70 in the past 15 years. Although not talented at all with languages in school, he subsequently learnt or is currently learning to speak 12 languages, including French, German, Italian, Spanish, Portuguese, Dutch, Russian, Romanian, Irish, Ukrainian and Catalan, in addition to, his native English. Inspired by the other polyglots who participated at the first Polyglot Conference in Budapest in 2013, Conor subsequently started his own website and YouTube channel called "Language Tsar" at www.languagetsar.com.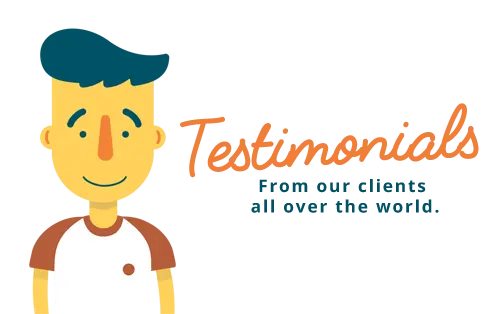 "I thoroughly enjoyed the lessons. Isobel is a great tutor and makes the classes fun. She says I am progressing very well. I will definitely recommend Listen & Learn to others who are wanting to learn a new language."
---
Maxie Carvalho
Portuguese course in Burlington.
"All is going well. Bela has been fantastic! I'm having a lot of fun!"
---
Felipe Albuquerque
Portuguese course in Phoenix.
"Our teacher has shown passion in her work and is flexible. Now, I can speak with colleagues and send emails in Portuguese and have confidence to test my skills."
---
Jose Mendoza
Portuguese course in Houston.
"My teacher is good and works hard to try to assist me, appearing interested in my development as a "student" which is helpful."
---
Terry Myers
Portuguese course in Toronto.
"The lessons are going GREAT! Samile is wonderful and good at teaching us at our pace, as well as including cultural information. We couldn't be more pleased!"
---
Karen Van Der Eems
Portuguese course in Jersey City.
;