Portuguese Language App Reviews
Finding the perfect app to help your Portuguese studies is never easy – whether you want a more grammar-focused approach, or you'd like to learn by playing games and interacting with social communities, we've done the searching for you. Browse through our in-depth reviews on the current Portuguese apps on the market, before downloading the right one for your specific learning needs.
‹ Back To Language App Reviews Home
If you can think an excellent language App that should be listed here, please contact us on
[email protected]
with the details so that we can get one of our reviewers to take a look at it. If you want to write the review yourself, that's great, just send it when you email us.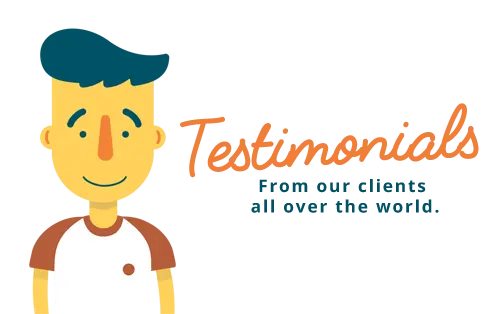 "My teacher is good and works hard to try to assist me, appearing interested in my development as a "student" which is helpful."
---
Terry Myers
Portuguese course in Toronto.
"My first couple of lessons have gone very well! I've learned quite a bit already, and my teacher has been a wonderful teacher so far."
---
Christen Vieira
Portuguese course in Winnipeg.
"I got in touch with Listen and Learn through somebody who is using your services to learn Slovenian via Skype. Also, my teacher is very nice and knowledgable."
---
Jan Eberhardt
Portuguese course in Kitchener.
"I'm really happy with my Portuguese course. I feel that I'm learning a lot. She is great. I really enjoy the lessons. They are all different and never boring."
---
Brytnie Minns
Portuguese course in Toronto, HR Coordinator, Forty Creek Distillery (o/a Campari Canada).
"Things are going very well with Bela. She is an excellent Portuguese teacher."
---
Felipe Albuquerque
Portuguese course in Phoenix.