Quality Tested by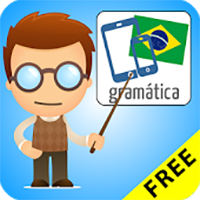 FREE
Portuguese Grammar
Eltsoft LLC
LEVEL:
beginner
This is by far one of best apps for grammar learning. The Portuguese Grammar app for beginner to advanced international students is very interactive and with many games to play, makes the leaning a more enjoyable experience. There is also a section for users to test their grammar, at beginner, elementary, intermediate and advanced levels. On this free version, each level comes with 7 questions (where there is 42 on the premium version).

Reviewed by
Conor Clyne
---
Conor Clyne has lived in 8 countries and travelled to over 70 in the past 15 years. Although not talented at all with languages in school, he subsequently learnt or is currently learning to speak 12 languages, including French, German, Italian, Spanish, Portuguese, Dutch, Russian, Romanian, Irish, Ukrainian and Catalan, in addition to, his native English. Inspired by the other polyglots who participated at the first Polyglot Conference in Budapest in 2013, Conor subsequently started his own website and YouTube channel called "Language Tsar" at www.languagetsar.com.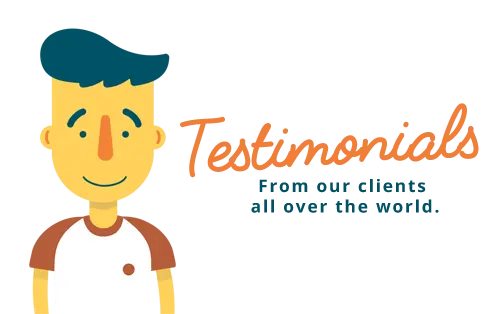 "My teacher is good and works hard to try to assist me, appearing interested in my development as a "student" which is helpful."
---
Terry Myers
Portuguese course in Toronto.
"I thoroughly enjoyed the lessons. Isobel is a great tutor and makes the classes fun. She says I am progressing very well. I will definitely recommend Listen & Learn to others who are wanting to learn a new language."
---
Maxie Carvalho
Portuguese course in Burlington.
"I'm really happy with my Portuguese course. I feel that I'm learning a lot. She is great. I really enjoy the lessons. They are all different and never boring."
---
Brytnie Minns
Portuguese course in Toronto, HR Coordinator, Forty Creek Distillery (o/a Campari Canada).
"All is going well. Bela has been fantastic! I'm having a lot of fun!"
---
Felipe Albuquerque
Portuguese course in Phoenix.
"I got in touch with Listen and Learn through somebody who is using your services to learn Slovenian via Skype. Also, my teacher is very nice and knowledgable."
---
Jan Eberhardt
Portuguese course in Kitchener.
;