Mandarin Chinese

Lessons in

Toronto
Among the diverse communities you can find in the multicultural city of Toronto, the Chinese make up 10% of the total number of foreign-born residents. This makes them the biggest immigrant group in the city, so it comes as no surprise that according to the 2016 census, Cantonese and Mandarin are the most spoken non-official languages in the city, with more than a hundred thousand speakers each. It's not unusual, then, to hear both of these Chinese language dialects around the city, especially in the local Chinatown and other neighbourhoods with a large number of Chinese residents like Scarborough, Markham and Richmond Hill.

Anyone who chooses to become a fluent Chinese speaker will enjoy many advantages in the city. In addition to becoming more employable, speaking either Mandarin or Cantonese will expand your social life, and enjoy the many events, festivals and local Chinese institutions more deeply. On top of this, learning Chinese is the best thing you can do to expand your horizons, as learning such an ancient language and getting to know their culture will change the way you experience the world.
Why Study Mandarin Chinese in Toronto?
Learn Mandarin Chinese for Work and Travel
A great way to increase your employability in the city is to learn Chinese. As the most widely spread language in Toronto after English and French, being able to communicate in Chinese will allow you to get closer to the local immigrant community and build useful professional relationships that can be the key to expanding your business and attracting more clients in the city and abroad. What's more, local companies offer great job positions for bilinguals like Chinese Speaking Sales Professional for IQ Mobile, Chinese Speaking Customer Support Representative for Dynata and Mandarin/Cantonese Speaking Design Consultant for RH.

Even if you're not interested in the local job market, learning Chinese will help you in your travels, as it's the language with the most native speakers in the world. This means no matter where you go, you'll probably find local Chinese-speaking communities that can help you access unique opportunities and feel more at home.
Learn Mandarin Chinese for Social
If you're in Toronto during the month of August, you have a unique chance to immerse yourself in Chinese culture by attending the Toronto Chinatown Festival. This wonderful celebration takes place on the west side of Spadina Avenue, between Andrew Street & Sullivan Street, and showcases amazing performances like the Dragon Dance & Lion Dance, show-stopping displays of Kung Fu, traditional dances and opera singers that will blow your mind. What's more, you'll find multicultural street food where you'll get to taste delicious dumplings, Chinese noodles, BBQ squid and other mouth-watering traditional foods from China and other Asian communities.

Another great event celebrated at the local Chinatown is Toronto Chinatown Asialicious, which is held in September and offers the perfect opportunity to try the best Chinese and Asian food in the city. Local food lovers will be able to sample hundreds of traditional foods and beverages for special prices for over two weeks. It's also a great way to get to know more than a hundred Asian restaurants, bubble tea shops, hotels, cafes, bakeries, fast food establishments and food trucks that participate in this event and explore the fascinating Chinese and Asian cuisine.
Learn Mandarin Chinese for Culture
A great way to socialize with like-minded people who are as interested in the Chinese language and culture is to attend one of the events held by the Mandarin-English Exchange. Members of this group meet every Saturday at 3 pm at College Park food court, located at 444 Yonge Street. At this meetup, you'll find many Mandarin enthusiasts and native speakers who want to work on their English, so it's a great place to put your skills to practice. This event is completely free and it's open to learners of all levels and the best thing is you don't need to register, just show up next Saturday at the food court and you'll find this friendly group in front of a Fido store.
Where to learn Mandarin Chinese in and around Toronto?
In addition to finding great course books, dictionaries and grammar books that can help you study the basics of the language, there are many other interesting resources at the Toronto Public Library you should check out. Located at 100 Queen Street, the library offers more than a thousand Chinese movies that can help you boost your listening skills and expand your vocabulary. If you like action films, you can't miss Ranging Fire, a 2021 film that tells the story of a cop named Bong, who is attacked by a mysterious group of criminals led by his former protegée. On the other hand, if you prefer to watch dramatic films, Center Stage is a great biopic that explores the tragic life of Ruan Lingyu, known as the "Greta Garbo of China". If you want to listen to traditional Chinese music, you'll be glad to hear that the library also has a big collection that includes Ancient music from the Chinese dynasties played by the Beijing Instrumental Ensemble and Classical Chinese folksongs & opera by Wei Li.
However, watching films and listening to music in Mandarin can be overwhelming for a beginner, so before you do that, why don't you try one of our Chinese courses at Listen & Learn? We offer lessons that are completely personalized to your interests, language level and goals, so you won't have to use the same boring materials used in most courses. Just send us a quick inquiry now and one of our team members will get in contact within less than 24 hours to find out what your requirements are so that we can find a perfect Chinese course just for you!
The type of courses we offer: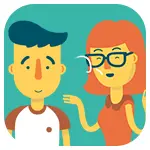 Face-to-Face 1-to-1 (Individual) General Mandarin Chinese
This set of Mandarin Chinese tutorials are less specific and more targeted at those who want to get a range of different things from learning Mandarin Chinese. Even though all novice students will cover survival Mandarin Chinese: enough Mandarin Chinese to make a visit to the country or make good contacts with the locals, but what do you do from there? It depends on your needs. Those who have benefitted from these lessons have been those moving or investing overseas, spouses of overseas nationals, people who love to travel all over the world, those interested in Mandarin Chinese culture, and those who just want to pass a specific examination in Mandarin Chinese. Inquire now about our Mandarin Chinese Courses or Take A Free Mandarin Chinese Level Test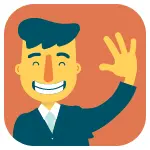 Face-to-Face 1-to-1 (Individual) Business Mandarin Chinese
Those who would benefit the most from these Mandarin Chinese tutorials are those who feel they need to learn Mandarin Chinese to help them out in their business lives. For starters, learning salutations and business etiquette is integral; once these have been practiced then reading and writing lessons can start. Typical studiers have been those involved in international import/export, negotiations and acquisitions, those in multinational companies requiring another language, and those working in any way with international governments and relevant administration. Just our simplest lesson for beginners will have students finishing the lessons with basic telephone and e-mail Mandarin Chinese, as well as survival Mandarin Chinese should a visit to the country be necessary. Inquire now about our Mandarin Chinese Courses or Take A Free Mandarin Chinese Level Test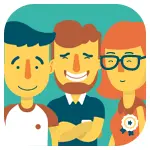 Face-to-Face Closed (Private) Group General or Business Mandarin Chinese
Those wishing to learn Mandarin Chinese in groups of 2 or more together (Two-to-One Mandarin Chinese Lessons or Small Group In-Company Mandarin Chinese Lessons) can sign up for our group classes. All students must be at nearly the same level of Mandarin Chinese proficiency, must have the same needs from the language, and must be able to study at the same time and place as the others. Bookings must be made for all students simultaneously. Listen & Learn do not propose group sizes or more than 6-8 people, but In-Company Taster Mandarin Chinese Lessons can occur with up to 12 people. Inquire now about our Mandarin Chinese Courses or Take A Free Mandarin Chinese Level Test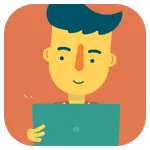 Skype, Google Meet or Zoom Online 1-to-1 (Individual) General or Business Mandarin Chinese
Our native-speaking qualified Mandarin Chinese teachers can guide you and your group at your work or at home, at a time convenient to you. Classes can take place on any day of the week - even weekends - morning, afternoon or evening. If needs be, if meeting at your office or home is not suitable, you can take your lessons at the trainer's office. Study materials are supplied for you. Inquire now about our Mandarin Chinese Courses or Take A Free Mandarin Chinese Level Test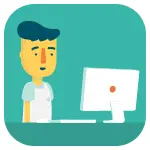 Skype, Google Meet or Zoom Online Group (Closed or Open) General or Business Mandarin Chinese
2 or more people can benefit studying Mandarin Chinese together as these Mandarin Chinese lessons are also offered to groups (Two-to-One Mandarin Chinese Lesson or Small Group In-Company Mandarin Chinese Lesson). Every student must have the same degree of knowledge of the language, the same business or language needs and the ability to study at the same time and place as everybody else. The booking has to be made for all students at the same time. Listen & Learn do not advocate group sessions of more than 6-8 people, though Taster Mandarin Chinese Lessons can be experienced by up to 12 people. Inquire now about our Mandarin Chinese Courses or Take A Free Mandarin Chinese Level Test
Top Tips For…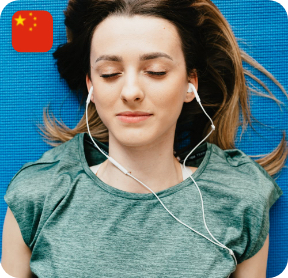 Are you looking to acquire some Mandarin Chinese vocabulary while enjoying some nice music? Then, you should give "Stranger in the North" a try. This is a pop and rap song that talks about a traveler who wants to get to know different places in the world and describes the beautiful landscapes he wants to visit. As it uses a lot of complex sentences and prepositions, it's more suitable for Advanced students. Plus, the rap sections are fast-paced and include many colloquial expressions, so it may be hard for beginners to understand what the singer is saying.
Check out the song here!
Those who love pop ballads and would like to improve their Mandarin Chinese skills should listen to "Light Years Away" by GEM, a great track to start getting familiar with this tonal language. As you may know already, a word can have multiple meanings in Mandarin depending on the tone the speaker uses. In this song, you will find some examples of how this can occur (and you will notice them because it is a slow-paced piece), such as the word "ma," which the singer pronounces with rising and falling tones.
Check out the song here!
Learning Mandarin Chinese does not only entail memorizing words from a textbook: you can also improve your listening comprehension and learn new words by doing something enjoyable, such as listening to music. For example, "Playhouse" by JiaJia is an inspiring piece that talks about self-acceptance and love. It's a great track for beginners, as it has a very slow pace and a lot of repetitions, while also using simple grammar and everyday vocabulary. For example, some of the most common words you will learn include love (ái), kiss (wen), hate (taoyán), and work (Gōngzuò).
Check out the song here!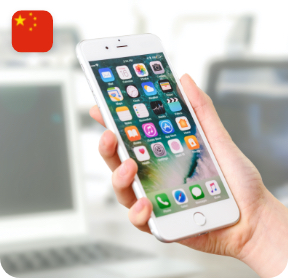 If you are an advanced-level student of Mandarin Chinese, you should download The Chairman's Bao app to your phone, available on both Android and iOS. This is an online newspaper that has been simplified, so that Mandarin learners can understand. Access the app and you will find thousands of articles about politics, travel, lifestyle, and more. The app includes an interactive dictionary, so when you are reading, you can tap on an unknown word and find out its meaning. Further, you can read in both simplified or traditional Chinese characters.
Check out the app here!
Do you learn better by listening to podcasts? Then, ChinesePod is the app for you. It features hundreds of high-quality podcasts, categorized by level and topic, so it's easy to find something that interests you. For example, you can learn traditional Chinese recipes or listen to businesspeople and entrepreneurs. Most of these materials include a transcript in Chinese (for the most advanced learners) and in English for those who are just starting their language journey. A big advantage over other apps is that you can download all the content and listen to the podcasts without an Internet connection.
Check out the app here!
Similar to Duolingo, Memrise is an app that offers bite-sized lessons in a great variety of languages, including Mandarin Chinese. You can find the lessons categorized by topic, such as family, food, jobs, and more. Some of the tasks include translation from Mandarin to English and vice versa, transcribing what you hear, joining two words that go together, and other interactive exercises that will help you remember vocabulary items and phrases in a fun way. And the best part is that you can use Memrise even if you only have 5 spare minutes a day.
Check out the app here!
Testimonials
From our clients all over the world
"My lessons with Jason , my tutor, are great. He is a very good teacher!"
Sarah Graham
Mandarin Chinese course in Nashville.
"The class has been very informative about the region I am traveling to, especially for the safety and etiquette necessary in various situations."
Benjamin Schmidt
Mandarin Chinese course in Calgary.
"I am enjoying my sessions with my teacher Michael and have much improved my confidence in using Turkish."
Desmond Taylor
Mandarin Chinese course in Lawrenceville, Snr Vice President Merchandising, National Vision.
"My Mandarin Chinese lessons are going quite well and I very much enjoy working with Jia. She is an excellent teacher with quite a bit of experience."
Steven Williams
Mandarin Chinese course in Pittsburgh.
"We are enjoying Qun's lessons. She is organized and friendly, adapts quickly to our preferred learning style, and challenges us."
Amy Yee
Mandarin Chinese course in Burlington.
Client case studies
Have a look at successful and satisfied clients.

"My experience with all the people at the company couldn't have been better - they are #1 in my books and the professionalism that they have treated me with is outstanding"

"There are many language learning companies on the Internet. Listen & Learn was the only one that met my criteria"

"Bianca, our teacher, is fabulous. She made learning fun. We got the Italian foundation we were looking for"
OUR CLIENTS INCLUDE
From our clients all over the world

Crown Relocations
Language learned: French in Burlington.

Datasci-Data Services
Language learned: Hindi in Bethesda.

HOPE International
Language learned: French in Nashville.
---
---