ONLINE ARABIC LESSONS
There's no better time to learn Arabic than right now. It's not only the most spoken Semitic language but also serves as the lingua franca of the Arab world. Sign up for an online Arabic course today and soon you'll be ready to interact with more than 400 million people worldwide.
What will you learn with us?
Our courses are personalized to suit your individual needs and requirements. Also, our teachers will design your learning program according to your preferences. Do you want to learn Arabic by listening to great songs by Arab artists, like Amr Diab or Fairuz? No problem. Want to use Arab movies as input for language learning? We can do that, too!
From beginner to advanced level lessons, you will learn formal aspects of the language, like grammar and vocabulary, while developing your speaking, reading, writing, and listening skills. Indeed, if you have never studied Arabic before, the first thing you'll learn is Arabic's writing system. The language doesn't use an alphabet but an ajbad, where the letters represent consonants, and vowels are represented only by specific marks.
You'll also learn useful expressions and phrases, like greetings, requests, and how to ask for directions. Conversational skills are a key aspect in these lessons, and you will start speaking the language from the very first lesson.
Start your online Arabic course today and enjoy:
Flexibility. Instructors and students don't have to commute for online classes, so rescheduling lessons is easier and more flexible. Our tutors can adapt to any changes as long as you communicate them with 1 business day's notice.
Easy-to-use software. Your online lessons do not require complicated programs, just a phone or computer, a headset, and Skype. If you are not familiar with this software, don't worry: our IT team will help you download and test the program.
Individual or small group sessions. If you have friends or colleagues interested in learning Arabic with you, you can take the lessons together in a schedule that suits you. Please note that the maximum number of people allowed per group is 8.
These are completely free and will take no more than 15 minutes


Arabic
Level Test
Find out your level!
---
Top Tips For…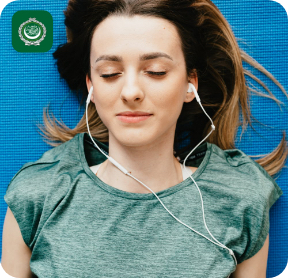 If you're looking to sharpen your Arabic listening skills, there's no better way than by enjoying music and songs. In fact, it's even better if you're already familiar with the lyrics and the tune from your own language, as you can decipher unknown words from the context. So, why not revisit your childhood and listen to the Arabic version of Pocahontas' "Colors of the Wind"? Find out what her voice sounds with an Egyptian accent and pick up some new words, like shajara (tree), allawn (color), or rusim (paint), while listening to beautiful music.
Listen to the song here!
This song not only has a beautiful melody and will help you fine-tune your listening comprehension skills, but it tells a story that will give you insights into the fascinating Arab culture. The song follows the story of a girl that announces to her father that she has decided to start wearing a hijab now that she's a woman. The song is catchy, slow, and repetitive, making it a great option for beginner levels to develop their listening skills. Find the lyrics online and sing along to this beautiful piece to improve your pronunciation!
Listen to the song here!
Listening to songs made for children is a great idea for students who are just starting their language journey. One great example is "The Sea Creatures Song," a piece designed to teach children the letters, colors, and names of animals in Arabic. You'll also learn how to form plurals and which animals are always referenced in the singular form. Another advantage is that it's the song uses formal Arabic and not a dialect, so you won't get confused with slang or conversational phrases if you are just beginning your Arabic course.
Listen to the song here!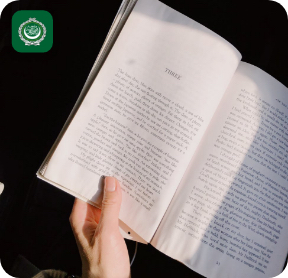 This amazing novel follows the story of an Egyptian family through many generations. It begins in the 1920s with the end of the First World War and concludes in 1952 with the Egyptian Revolution. Each chapter represents a year in the grandfather's life until he dies and the son continues the story, sharing words of wisdom and passing on advice to the next generation. Due to its rich historical context, this novel is an opportunity to learn a lot about Egyptian history and culture in addition to picking up new Arabic vocabulary.
Learn more about the book here.
Reading books in Arabic is brilliant for intermediate and advanced students who wish to improve their reading skills and build up their lexicon while having fun. If you enjoy sci-fi, for example, The Second War of the Dog will get you hooked. This is a futuristic novel set in an imaginary country where religious groups take control of the government with the support of the people. It has elements of fiction and fantasy, so low-level students of Arabic may struggle to know which words are invented and which ones they do not know yet initially.
Click here to know more about the book.
If you love a good mystery, then One Room is not Enough is an exciting choice, as well as an opportunity to learn more about the Arabic language and the culture of Saudi Arabia. The novel follows a man who wakes up in a room without doors or windows. Not knowing how he got there, he explores the room, only to find out that there is another man who looks exactly like him in the cell next to his. The book is about him trying to escape this strange place while watching what his clone is doing through the keyhole of his room.
Click here to know more about the book.
ENGAGING. CONVENIENT. PERSONALIZED
Sign up for our face-to-face language courses in your city. You'll be fluent in no time!
Send us a quick inquiry
The best resources to learn arabic
Arabic is not only the language of the Q'uran but also the official language of more than 22 countries. Therefore, language proficiency will not only make your travel experience easier if you plan to visit the MENA region, but it will also give you insight into the fascinating cultures and traditions of these nations. Plus, it can be a great way to expand your professional horizons given how important is the region to international business.
Looking for online resources to supplement your Arabic lessons? Find dozens of options below and take your skills to the next level!