Portuguese

Lessons in

Washington, D.C
It's pretty easy to find people who speak Portuguese in Washington DC as it's the eleventh most commonly used language after English. According to data from the U.S. Census Bureau, Brazil and Portugal are among the biggest sources of immigrants that move to the city, so it's not unusual to find foreign-born residents from these countries, as well as stores, restaurants, and institutions that celebrate these cultures. As a result, if you decide to study Portuguese in Washington DC, you'll be able to connect with a large part of the local immigrant community, as well as meet many of the Lusophone tourists that come to the city every year. In addition to expanding your social life, Portuguese can help you land amazing jobs in the city and abroad, and also travel the world more confidently, so no matter why you want to learn this language, it's one of the smartest things you can do to improve your life.
Why Study Portuguese in Washington, D.C?
Learn Portuguese for Work and Travel
In a city like Washington DC, which has so many embassies and diplomats from all over the world, learning a widespread language like Portuguese can open many doors for you in diplomacy and help you access positions like Foreign Affairs Officer at the Department of State. What's more, it can help you land well-paid positions that require you to be bilingual like Portuguese-speaking Business Development Representative for Chainalysis Inc, Data Management Analyst for Contact Government Services, and Language Manager for Meta. On the contrary, if you want to spend some time outside the city, and even get a job abroad, speaking Portuguese will allow you to take advantage of unique opportunities in beautiful countries around the world like Mozambique, Angola, East Timor, and Brazil, as well as help you connect with the local population and build business and interpersonal relationships that can change your life.
Learn Portuguese for Social
A fun way to get closer to Lusophone cultures without leaving Washington DC is to visit some of the local restaurants that serve the traditional dishes of the countries where Portuguese is spoken. Fogo de Chão, located at 1101 Pennsylvania Ave, is a great place to get a taste of Southern Brazil. Here you can try all kinds of fire-roasted meats, as well as traditional Brazilian dishes like pão de queijo, feijoada, and farofa. If you're interested in Portuguese food, a great place you should check out is Tavira Restaurant at 8401 Connecticut Avenue, where you'll find dishes like pasteis de bacalhau, which are Portuguese traditional fried cod fritters, chouriço assado con brandy, a flambéed Portuguese sausage, and frango piri-piri, grilled chicken with a hot sauce made of chili peppers. On the other hand, if you're not a foodie, there are other ways you can get immersed in different Lusophone cultures, like attending the events held by their embassies. The Embassy of Angola, for example, organizes events like Dia Mundial Da Lingua Portuguesa, held in April, which celebrates the Portuguese language with live music, traditional dances, and language exchange events where you can speak and hear a large variety of Portuguese dialects. What's more, the Embassy of Portugal is constantly organizing activities that include film screenings, art exhibitions, and open talks you should definitely attend.
Learn Portuguese for Culture
If you're interested in meeting other language enthusiasts in the area or finding native speakers who can help you improve your Portuguese, a great idea is to attend the meetings organized by the Spanish and Portuguese Club, a great group for locals who want to explore Lusophone and Hispanic cultures and practice Spanish and Portuguese. Meetings take place on Wednesdays at Johnny Pistolas, located at 2333 18th Street, and they welcome speakers of different skill levels. All you need to do is look for the Club's tables and you'll be placed at one of the Portuguese tables to start speaking the language with your new language partners. If you're attending on your own, don't worry! This is one of the friendliest language groups in the city, so just show up and you'll be making new friends in no time!

Those who prefer an online meetup can attend from the comfort of their own home, The Washington DC Portuguese Language Meetup holds monthly meetings on Zoom where you can find speakers of different countries to boost your skills. These meetups are completely free but if you want to attend you should at least be able to hold a basic conversation in Portuguese, as speaking English is not allowed!
Where to learn Portuguese in and around Washington, D.C?
Are you fluent enough to read in Portuguese? If so, you should check out some of the books in Portuguese at the Library of Congress, located at 101 Independence Ave, which will help you expand your knowledge of the Portuguese language and enrich your vocabulary. You can start with 450 anos de portugueses no Rio de Janeiro by Ida Alves, a great book for those interested in finding out more about the Portuguese's influence in Rio de Janeiro, Brazil's most populated city. There's also Os provocadores de naufrágios, by João Nuno Azambuja, that explores the true story of Klaus Kittel, a German-Portuguese soldier that fought in the Second World War and had a dramatic life worth reading about. However, if you're just beginning to learn the language or simply want to develop all of the skills you need to communicate confidently in Portuguese, the best place to study in the city is Listen & Learn. Our language courses are flexible, fun, and completely personalized, so no matter what your skill level is or what your goals are, send us a quick inquiry now and we'll create a course that fits all of your requirements!
The type of courses we offer: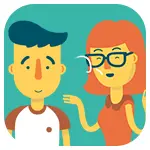 Face-to-Face 1-to-1 (Individual) General Portuguese
These Portuguese lessons fit a broader spectrum, and can be useful for those who need different things from the language. Most beginner students will have a handle of survival Portuguese by the end of their lesson, which will provide them with enough Portuguese to communicate at least at a basic level during short trips to the country, but those who require more would benefit greatly from these sessions. Typical students have been those eager to travel all over the world, those buying overseas property, those with foreign spouses, aficionados of Portuguese culture and those who just wish to pass a particular Portuguese exam. Inquire now about our Portuguese Courses or Take A Free Portuguese Level Test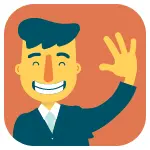 Face-to-Face 1-to-1 (Individual) Business Portuguese
These Portuguese Lessons are intended for people who really need to learn Portuguese to help make that difference in their work. For beginners, it will be useful to learn greetings and basic business etiquette, at higher levels reading and then writing become more important. Typical students include those involved in import/export, international negotiations and acquisitions, jobseekers in multinational companies where an additional language is required, and those working with international colleagues, academia and government. Even on our most basic lesson for Beginners, students should expect to end the lesson with basic Telephone Portuguese and e-mail Portuguese skills for communications as well as Survival Portuguese required for short visits to a country. Inquire now about our Portuguese Courses or Take A Free Portuguese Level Test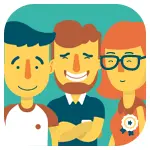 Face-to-Face Closed (Private) Group General or Business Portuguese
The Portuguese lessons are also available for 2 or more people studying together (Two-to-One Portuguese Lesson or Small Group In-Company Portuguese Lesson). All participants must have the same level, the same business or general language needs and be able to study at the same time in the same location. The booking must be made for all participants at the same time. Listen & Learn do not recommend group classes of more than 6-8 people although In-Company Taster Portuguese Lessons can be run with up to 12 people. Inquire now about our Portuguese Courses or Take A Free Portuguese Level Test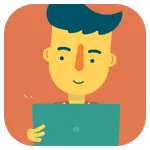 Skype, Google Meet or Zoom Online 1-to-1 (Individual) General or Business Portuguese
Our native-speaking qualified Portuguese teachers can guide you and your group at your work or at home, at a time convenient to you. Classes can take place on any day of the week - even weekends - morning, afternoon or evening. If needs be, if meeting at your office or home is not suitable, you can take your lessons at the trainer's office. Study materials are supplied for you. Inquire now about our Portuguese Courses or Take A Free Portuguese Level Test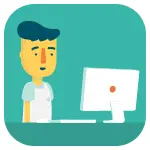 Skype, Google Meet or Zoom Online Group (Closed or Open) General or Business Portuguese
2 or more people can benefit studying Portuguese together as these Portuguese lessons are also offered to groups (Two-to-One Portuguese Lesson or Small Group In-Company Portuguese Lesson). Every student must have the same degree of knowledge of the language, the same business or language needs and the ability to study at the same time and place as everybody else. The booking has to be made for all students at the same time. Listen & Learn do not advocate group sessions of more than 6-8 people, though Taster Portuguese Lessons can be experienced by up to 12 people. Inquire now about our Portuguese Courses or Take A Free Portuguese Level Test
Top Tips For…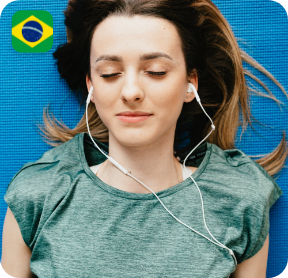 This is one of the most well-known Brazilian songs of all time. Garota (girl) from Ipanema has very easy-to-follow lyrics and a beautiful rhythm that makes it a great learning resources for Portuguese students of all levels. For instance, beginners will practice regular verbs that end in -ar (like passar), -er (prencher), and -ir (existir). For more advanced students, there irregular as well, verbs like vir, ficar or estar. There's even an English version of the song by Frank Sinatra, so it's a great idea to listen to both to compare the (very different) lyrics!
Dance to the rhythm of this catchy song!
Tribalistas is a highly popular (though short-lived) Brazilian group. They produced only one record, of which Ja sei namorar was the first track. It became so famous that it was chosen as the main theme of the FIFA video game in 2004. Listen to this song to brighten your day while putting your Portuguese skills to use! Learn how to use the infinitive and present tenses and pick up some words related to falling in love, such as namorar (make someone like you), beijar (to kiss), and sonhar (to dream).
Click here to listen to the song!
Construção is a very popular song by Chico Buarque, a great bossa nova singer with a pleasant voice. The song was composed during the military dictatorship that took place in Brazil decades ago and talks about difficult topics, like censorship, persecution, and death, by telling the story of a man who goes to work and never returns home. The song is most suitable for intermediate or even advanced learners of Portuguese, as it features complicated tenses like mixed conditionals and informal vocabulary like quatro paredes sólidas (4 solid walls) or um pacote flácido (a bland package) that won't be understood by beginners.
Dance to the rhythm of this catchy song!
portuguese

Youtube Channels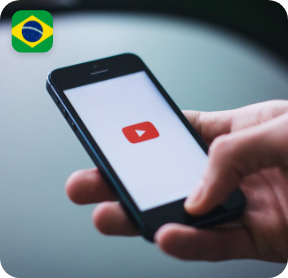 Run by actress Kéfera Buchmann, this is one of the most popular Brazilian YouTube channels today. It focuses on funny vlogs and parodies of famous Brazilian programs and artists. Even though the channel name translates as "5 minutes," this YouTuber uploads content that is much longer! As the videos feature famous artists from Brazil, you will get familiar with Brazilian Portuguese pop culture and slang. This channel is best suited for advanced students due to its speed of delivery and use of colloquialisms. Subscribe to 5inco Minutos and you will learn Brazilian Portuguese while having fun learning about the things you enjoy.
Watch these videos here!
portuguese

Youtube Channels
If you love conspiracy theories and crazy experiments, and would like to combine this with learning Brazilian Portuguese, you should definitely subscribe to D4rkFrame's YouTube channel. From trendy craft projects to car explosions, you will find eccentric content that caters to every preference. For example, he is always playing jokes on his wife, so you will learn vocabulary used to refer to a loved one, such as "minha namorada." And the best part is that it includes English subtitles, so you will be able to understand what the Youtuber is saying, even if you only know Portuguese to a beginner level.
Watch these videos here!
If you would like to level up your Brazilian Portuguese skills while learning something new, AulaLivre is the channel for you. The owners upload weekly content related to culture, science, arts, linguistics, and more. The videos are well suited to advanced language learners, as the channel has no subtitles and most teachers speak really fast and use a lot of slang. Fortunately, you will also find content related to the learning of Portuguese, which you can watch regardless of your proficiency level, as these videos feature tips on writing and pronunciation, punctuation, word order, and more!
Watch these videos here!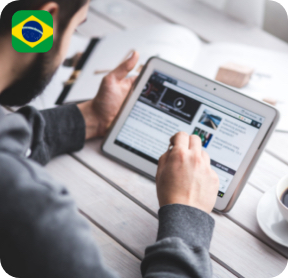 Do you want to keep up with what is going on in Brazil while practicing your Portuguese? R7 is a website that publishes daily news articles about sports, entertainment, lifestyle, and current affairs. The articles are very short (less than 300 words) and use simple vocabulary, so are great resources for beginners to practice reading real-life materials. Some of the words used are quite similar to their English counterparts, too; terms like proposta (proposal), apresentada (presented), or autorizado (authorized). But others are more advanced, making this website a great place for Portuguese of all levels.
Watch R7 for free here!
Globo News is the most famous news channel in Brazil. If you are based in Brazil, you can tune in to watch the daily news on TV (Jornal Nacional). But don't worry if that's not the case for you: they run an online live stream daily, and you can read what is going on in their articles, as well. Further, You will see plenty of William Bonner, the iconic newsreader who has been with Globo for over 20 years. If you are interested in specific cities, you can check out regional Globo news, too.
Watch GloboNews for free here!
Noticias ao Minuto is one of the most well-known news outlets in Portugal. Its website features news articles categorized by topic, such as culture, tech, celebrities, economy, and more. The focus is Portugal, though it also has a lot of articles related to Spain, its neighbor. Most of the materials here are short and simple (under 400 words) and the most relevant news is accompanied by videos, so they can be easily understood by intermediate-level students. They publish an impressive number of articles per day (more than 20 per category), so you will never run out of material to read.
Watch the news for free here!
Testimonials
From our clients all over the world
"All is going well. Bela has been fantastic! I'm having a lot of fun!"
Felipe Albuquerque
Portuguese course in Phoenix.
"The lessons are going GREAT! Samile is wonderful and good at teaching us at our pace, as well as including cultural information. We couldn't be more pleased!"
Karen Van Der Eems
Portuguese course in Jersey City.
"My teacher is good and works hard to try to assist me, appearing interested in my development as a "student" which is helpful."
Terry Myers
Portuguese course in Toronto.
"I feel confident with listening to/writing/reading Portuguese. Denis is a very patient teacher who is also great at keeping the lessons interesting and fresh."
Alex Richards
Portuguese course in Online.
"The lessons are going very well. My instructor is fantastic and a very good ambassador for Listen & Learn."
Shannon de Souza
Portuguese course in Online, Compressors aiR Us Inc..
Client case studies
Have a look at successful and satisfied clients.

Bianca, our teacher, is fabulous. She made learning fun. We got the Italian foundation we were looking for
Our Clients Include
From our clients all over the world

Allstate Insurance Company
Language learned: German in Corpus Christi.

Eaux Vives Water, Inc
Language learned: French in Toronto.

Louis Capital Markets
Language learned: French in New York.
---
---