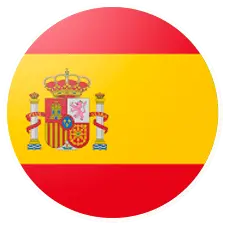 Spanish Lessons in Dallas
Did you know that Spanish has over 400 million speakers worldwide and it is the native language of more than 20 countries? With the language being so widespread, learning Spanish is an incredible skill to possess, where you plan to use it professionally or private, internationally or locally. Sign up for a course with us at Listen & Learn and you will achieve fluency in a short time. With the help of our native-speaking instructors, you'll understand the nuances of the Spanish language. For example, do you know the difference between aguacate and palta? Or between carro, coche y automóvil? None at all! Some Spanish lessons with Listen & Learn will help you understand that aguacate and palta both mean avocado in different parts of South America, while carro, automóvil, and coche all refer to a car.
Dallas has an impressive Spanish-speaking community: almost 40% of the population, for example, is of Latino origin. So, start taking lessons with Listen & Learn and you'll soon be ready to participate in one of the many language meet-ups in Dallas. For example, you can join the Dallas-Ft Worth Spanish English Meetup and start connecting with the Spanish-speaking community of the city on a whole new level. There, you'll meet both language learners and native Spanish speakers with whom you can practice and take your skills to the next level.
So, reach out to us at Listen & Learn and start learning Castilian, Rioplatense or any Spanish dialect of your choosing! Just let us know your requirements and desires, and we'll find the ideal tutor to teach your private course.