Setting foot in Miami will make you feel like you've been transported outside the U.S. As you walk down its sunny streets, you'll hear the beautiful sounds of the Spanish language everywhere you go. This is especially true if you visit neighborhoods like Little Havana, filled with Latin art galleries, cafes, and restaurants. When you walk into a store here, it's not unusual to be greeted with a "¡Buenos días!" or a "¡Buenas tardes!" by the local shop assistant, and you'll also find most of the signs around Miami are in both English and Spanish. This comes as a result of the high percentage of Spanish native speakers living in the city, that account for 60% of the total residents, according to the 2020 census.

Any newcomer will benefit from speaking Spanish in Miami. It's the best thing to do if you want to connect with a larger part of the population and also understand the deep Hispanic influence in the city. What's more, learning Spanish is perfect for those wanting to immerse themselves in the incredible music, art, and traditions of some of the many Latin cultures that you can find around Miami, while also becoming more employable. Whatever your reason for learning Spanish, this beautiful language will change the way you experience the city for the better, and help you see it with new eyes.
Why Study Spanish in Miami?
Learn Spanish for Work and Travel
If you want to access better job opportunities in Miami, you should consider learning Spanish. As you might know, the city is a business hub for Latin America so Spanish is required for many positions and preferred in most. Some of the positions exclusive for bilinguals in the city include Bilingual Spanish Customer Service & Sales Representative for AT&T, Bilingual Spanish Banker for Citizen Bank, and Bilingual Assistant Store Manager for Extra Space Storage. In short, having Spanish on your CV will make getting a job in Miami's competitive market much easier no matter what your career is.
In addition to opening doors to unique jobs in the city, learning Spanish will improve the way you experience other countries when you travel. As the second language with the most native speakers in the world, Spanish is a useful tool to have when visiting countries like Chile, Spain, Cuba, Argentina, and Uruguay. What's more, if you become fluent, you'll get access to amazing job positions in these countries that could potentially change your life.
Learn Spanish for Social
There's no better city than Miami to get to know the different Latin cultures where Spanish is spoken. One of the biggest events in the city is the Carnival Miami, held every February. This amazing festival lasts three weeks and showcases some of the best dancers, musicians, food, and art of the Latin communities that live in the city. Carnival Miami has something for everyone and offers all kinds of events. If you like games, you can't miss the Domino Tournament, a classic Little Havana cultural experience where domino enthusiasts from around the country gather for a laid-back afternoon of laughter, fierce competition, and a feast of Latin food. On the other hand, if you want to immerse yourself in Latin music, you can't miss the Calle Ocho Music Festival, where in addition to listening to some of the most well-known singers and bands from Spanish speaking countries, you'll get the chance to taste delicious international food, enjoy folkloric dances and find entertainment for all families. Lastly, if you want to explore the local art scene and cuisine that make Miami so unique, you might want to check out the Carnival on the Mile, a free two-day event that features the best artists, cooks, and live performers in the city.
Learn Spanish for Culture
Learning Spanish will not only help you get to know other cultures, but it's the perfect opportunity to make new friends from all over the world. In Miami, Spanglish Exchange: MIAMI organizes free language exchange events where you can practice Spanish and meet native speakers who need help with their English. They meet three times a week online and in local bars like 100 Montaditos, located at 1401 Brickell Ave. The way both the face-to-face and online events work is the same, you start speaking in Spanish with a native speaker and after five minutes one of the hosts will announce it's time to switch to speaking English. After that, you'll change language partners and start the process again.
Where to learn Spanish in and around Miami?
In addition to offering useful learning materials like course books, grammar books, and dictionaries, the Miami-Dade Public Library System offers free Spanish lessons for beginners in some of its branches. Back in 2016, the library partnered with Florida International University as a result of the high demand for free, in-person classes at the Library and launched an 8-week course for beginners. The course was a complete success so since then the library has partnered up with other local universities to create learning programs every year.

Although these programs are great for beginners, they only last a short period of time and only cover the basics of the language. If you truly want to take your Spanish skills to the next level, your best choice is to study at Listen & Learn. If you send us a quick inquiry now, one of our team members will pair you up with a native Spanish teacher who will create a completely personalized course for you based on your interests and goals. You can choose to have face-to-face lessons in the comfort of your home or office in Miami, or you can choose to have them on Skype or Zoom, so there's no excuse! Start learning today and you'll be speaking Spanish in no time!
The type of courses we offer: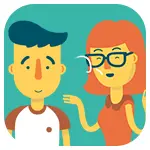 Face-to-Face 1-to-1 (Individual) General Spanish
Spanish lessons of this type are broader and are aimed towards students with a variety of requirements. While all beginner level students will cover survival Spanish - needed for short visits to countries where English isn't widely spoken, or if you wish to 'go local'; those studying Spanish usually go in different directions at this point, depending on what they need. Those who have benefitted from these Spanish classes have been those investing in or buying property overseas, those married to overseas nationals, people setting off on a round-the-world trip, enthusiasts in Spanish culture, and those enthusiastic to pass a specific exam in Spanish. Inquire now about our Spanish Courses or Take A Free Spanish Level Test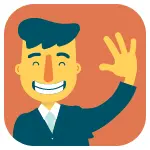 Face-to-Face 1-to-1 (Individual) Business Spanish
These Spanish Lessons are intended for people who really need to learn Spanish to help make that difference in their work. For beginners, it will be useful to learn greetings and basic business etiquette, at higher levels reading and then writing become more important. Typical students include those involved in import/export, international negotiations and acquisitions, jobseekers in multinational companies where an additional language is required, and those working with international colleagues, academia and government. Even on our most basic lesson for Beginners, students should expect to end the lesson with basic Telephone Spanish and e-mail Spanish skills for communications as well as Survival Spanish required for short visits to a country. Inquire now about our Spanish Courses or Take A Free Spanish Level Test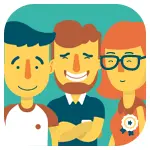 Face-to-Face Closed (Private) Group General or Business Spanish
Those wishing to learn Spanish in groups of 2 or more together (Two-to-One Spanish Lessons or Small Group In-Company Spanish Lessons) can sign up for our group classes. All students must be at nearly the same level of Spanish proficiency, must have the same needs from the language, and must be able to study at the same time and place as the others. Bookings must be made for all students simultaneously. Listen & Learn do not propose group sizes or more than 6-8 people, but In-Company Taster Spanish Lessons can occur with up to 12 people. Inquire now about our Spanish Courses or Take A Free Spanish Level Test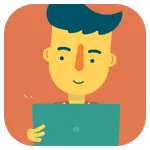 Skype, Google Meet or Zoom Online 1-to-1 (Individual) General or Business Spanish
Your colleagues and yourself can be trained by our native-speaking fully-qualified Spanish tutors at a time and location to suit you. Classes can take place any day, even weekends, and can happen in the morning, afternoon or evening. If the case may be that your home or office is not convenient, there is always the option to take your classes at the office of your teacher. Study books for the lesson are provided. Inquire now about our Spanish Courses or Take A Free Spanish Level Test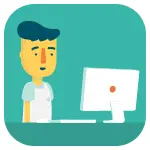 Skype, Google Meet or Zoom Online Group (Closed or Open) General or Business Spanish
Lessons in Spanish are also accessible for 2 or more studying in tandem (Two-to-One Spanish Lesson or Small Group In-Company Spanish Lesson). All those involved must have around the same experience of the language, similar needs of areas of proficiency, and must be able to work at the same time and place. Bookings must be made for all students at the same time. Listen & Learn do not advise classes of more than 6-8 people, although In-Company Taster Spanish sessions can be run with as many as 12 people. Inquire now about our Spanish Courses or Take A Free Spanish Level Test
Testimonials
From our clients all over the world
"Norman is a great teacher and a good fit for me. I am already seeing a drastic improvement with my Spanish."
Michael Mehlhorn
Spanish course in Brampton, Country Security Office, Siemens.
"I'm very pleased with our teacher. She is indeed a good fit, and is keenly interested in my progress, which I appreciate. She's extremely intelligent and a great teacher."
Wendy Hannam
Spanish course in Toronto.
"Marco is an excellent teacher – thank you, Listen & Learn, for finding him for me. He has clearly done this before. I am surprised by how fast I am learning."
Angela Boehm
Spanish course in Calgary.
"I truly enjoy learning from my teacher and cannot imagine what learning Spanish would be like with anyone else. If there was a star rating I would give her 5/5!!"
Ashley Alexander
Spanish course in Fort Wayne.
"Alejandro is a great teacher and is very passionate about our learning; we really appreciate him. We are happy with the material and the lessons."
Derek Groen
Spanish course in Cambridge.
Client case studies
Have a look at successful and satisfied clients.

"My teacher was excellent - the course was one-to-one so it was perfectly tailored to what I was looking for"

"I was impressed by Listen & Learn's ability to provide individual language instruction in my home through a tutor"

"My experience with all the people at the company couldn't have been better - they are #1 in my books and the professionalism that they have treated me with is outstanding"
OUR CLIENTS INCLUDE
From our clients all over the world

Gilda Industries
Language learned: Spanish in Miami.

Huf UK Ltd.
Language learned: French in Indianapolis.

Manitoba Hydro International Ltd
Language learned: French in Winnipeg.
---
---