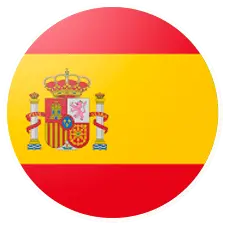 Spanish Lessons in New York
By 2050, the United States is expected to have 138 million Spanish speakers, making it the largest Spanish-speaking country in the world. Impressive, right? This means that there has never been a better moment to start learning Spanish if you live in NYC. After all, Hispanics and Latinos make up 27.5% of New York's population, with more than 2 million Spanish speakers residing in the city. Start a course with Listen & Learn and introduce yourself to this growing community!
If you are lacking the motivation to learn, you should know that these two languages share a lot of vocabulary, giving you a head start before your very first class. For example, you are probably familiar with the words tapas, margaritas or tortilla and Spanish has also borrowed words from English, like jeans, marketing, wi-fi, and hotel. And did you know that Spanish is a phonetic language, so words are pronounced as they are written? Sounds easier than English, right? You won't find any surprises when it comes to pronouncing new words in Spanish. So, achieving fluency will not be so difficult! Especially if you have the help of one of Listen & Learn's native-speaking instructors, who will prepare a personalized course for you to learn at a place, pace, and time that suits you.
And with such a large population of Spanish speakers living in NYC, you will always have opportunities to put your new language skills into play (for instance, by joining the Spanish NYC Meetup). This is the best way to practice the skills you learn in your Listen & Learn lessons. Sign up for a Spanish course today and take advantage of all the opportunities NYC has to offer to Spanish bilinguals. Olé!