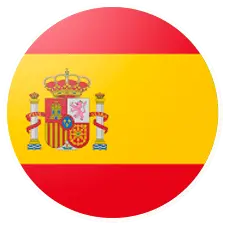 Spanish Lessons in New York
By 2050, the United States is expected to have 138 million Spanish speakers, making it the largest Spanish-speaking country in the world. Impressive, right? This means that there has never been a better moment to start learning Spanish if you live in NYC. After all, Hispanics and Latinos make up 27.5% of New York's population, with more than 2 million Spanish speakers residing in the city. Start a course with Listen & Learn and introduce yourself to this growing community!
If you are lacking the motivation to learn, you should know that these two languages share a lot of vocabulary, giving you a head start before your very first class. For example, you are probably familiar with the words tapas, margaritas or tortilla and Spanish has also borrowed words from English, like jeans, marketing, wi-fi, and hotel. And did you know that Spanish is a phonetic language, so words are pronounced as they are written? Sounds easier than English, right? You won't find any surprises when it comes to pronouncing new words in Spanish. So, achieving fluency will not be so difficult! Especially if you have the help of one of Listen & Learn's native-speaking instructors, who will prepare a personalized course for you to learn at a place, pace, and time that suits you.
And with such a large population of Spanish speakers living in NYC, you will always have opportunities to put your new language skills into play (for instance, by joining the Spanish NYC Meetup). This is the best way to practice the skills you learn in your Listen & Learn lessons. Sign up for a Spanish course today and take advantage of all the opportunities NYC has to offer to Spanish bilinguals. Olé!
Felling bored during quarantine??
Learn a new language from
the comfort or your home
Sign up for Spanish language classes now!
Choose your language
---
---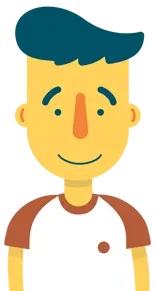 "The lessons have been going very well!"
---
Harriet Robinson
Spanish course in Edmonton, Human Resources Manager, Emeco.
"Everything is going very well with our Spanish classes! Ana has been great and we are leaning at a good pace."
---
Brad Zelenyt
Spanish course in Hamilton, Stanpac.
"I'm very pleased with our teacher. She is indeed a good fit, and is keenly interested in my progress, which I appreciate. She's extremely intelligent and a great teacher."
---
Wendy Hannam
Spanish course in Toronto.
"The lessons are going great. Carla is an awesome teacher – we're having fun and learning a lot. Very enjoyable!!"
---
Katie Trueman
Spanish course in Chicago, Senior Account Executive, Queue Marketing Communications Group.
"Norman is a great teacher and a good fit for me. I am already seeing a drastic improvement with my Spanish."
---
Michael Mehlhorn
Spanish course in Brampton, Country Security Office, Siemens.


Karen Ahola
Finnish in Calgary
"There are many language learning companies on the Internet. Listen & Learn was the only one that met my criteria."

James Churchill
Russian in Saskatoon
"My experience with all the people at the company couldn't have been better - they are #1 in my books and the professionalism that they have treated me with is outstanding"

Kaylee & John Kolditz
Italian Online
"Bianca, our teacher, is fabulous. She made learning fun. We got the Italian foundation we were looking for."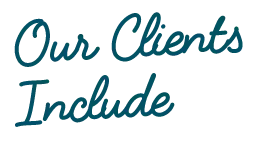 Marian
Language learned: Mandarin Chinese in Indianapolis.

Spatial Networks, Inc.
Language learned: Arabic in Tampa.
---
---
Spanish Language Essentials
Food
Top Spanish Food/Drink
1) Tortillas.
2) Tartas.
3) Once.
Survival
Top 3 Spanish Survival Phrases
1) ¡Hola! ¿Cómo está usted? ("Hi! How are you?")
2) ¿Cuánto cuesta? ("How much does this cost?")
3) Buen provecho. ("Enjoy your meal.")
READ MORE
Proverbs
Top Spanish Idioms & Proverbs
1) Cuando las ranas críen pelo. ("When frogs grow hairs.")
2) Tomar el pelo. ("To take hold of hair.")
3) Mas cara que espalda. ("More face than back.")
READ MORE
Slang
Spanish Slang Words & Phrases
1) Che, boludo! (Hey, man!)
2) Quilombo (mess)
3) Flash (cool)
READ MORE
Easy
The Easiest Things About Learning Spanish
1) Many words are similar to their English counterparts.
2) It's a Romance language (if you know one, it will help you learn another).
3) It's phonetic.
READ MORE
Hard
The Most Difficult Things About Learning Spanish
1) The difference between "ser" and "estar is confusing.
2) It can be hard to roll your Rs.
3) There are dozens of verb conjugations.
---
---
---