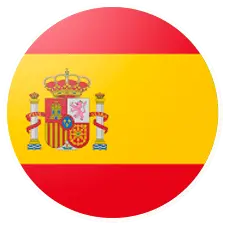 Spanish Lessons in Washington, D.C
Spanish in Washington DC
Spanish is one of the most spoken languages around the world. In addition to being the official language of over 20 countries, you can find thousands of people who speak Spanish as their second language, especially in the USA. Washington DC, in particular, has a thriving community of Spanish-speaking people, be it from Spain or Latin America. Start learning their language and connect with this community of over 800,000 people on a whole new level! At Listen & Learn, we offer personalized courses based on your requirements and needs.
For example, you may want to learn Spanish for business to expand your professional horizons. Did you know that Washington DC is home to the Economic Trade Office of Spain and that these two places have a very close commercial relationship? This means that being bilingual will give your CV a competitive boost, especially if you plan to work in a company that does business with Spain in the near future.
If you're not interested in acquiring a new language for business but would like to learn Spanish to discover new aspects of Washington DC, you'll be happy to know you'll find endless opportunities to join festivals and themed events around the city. One option is to join the Smithsonian Latino Center on Maryland Avenue, an institution that aims at connecting people with interest in the Spanish language and culture, providing them with a space for meetings and other types of events. Why not attend one of them and impress your new friends with the Spanish skills you acquire with us at Listen & Learn.
Reach out to us today and learn more about all the courses we have available. You can start studying Spanish in Washington DC regardless of your level of proficiency, background, or interests!