Arabic

Lessons in

Toronto
Among the more than 200 languages you can hear around Toronto, Arabic is one of the most commonly used. This is hardly surprising, as the city has big immigrant communities that come from countries like Egypt, Lebanon, Iraq, Syria and Palestine. In fact, according to the 2016 census, there are almost thirty thousand Arabic native speakers in the city, which places this beautiful language as the twelfth-most widespread language in Toronto after English.

If this wonderful language has sparked your interest, Toronto is a great place where you can study it. This multicultural city has many institutions, festivals, stores and restaurants that celebrate the fascinating Arab culture and its language, and by learning it you'll be able to meet some of the friendliest people in the local foreign-born community. What's more, if you become a fluent Arabic speaker, you'll start to see Toronto in a different way, and you'll have many new opportunities open up for you across the city that will change the way you experience it dramatically.
Why Study Arabic in Toronto?
Learn Arabic for Work and Travel
Being multilingual in a city as diverse as Toronto will allow you to access great positions that are exclusive to bilinguals, like Arabic-speaking Social Media Content Analyst for Cognizant, Arabic Bilingual Research Analyst for RepRisk AG and Banking Advisor for RBC. Even if you don't want to work for local companies and already have your own business, speaking a popular language like Arabic will allow you to get closer to the vast Arab community in the city and find potential business partners, employers and employees. It would also allow you to build business relationships with foreigners in Arab countries with strong economies like Qatar that can help you expand your business or even find work there.
Learn Arabic for Social
Every year in November, you can immerse yourself in Arab culture at the Festival of Arab Music and Arts. The festival showcases the best local and international Arab artists in a series of concerts, performances, plays, film screenings and art expositions. Whether you're interested in Arabic classic music played by an orchestra, Byzantine music or to listen to traditional music from Iraq, this festival is for you. The program changes every year, so if you live in Toronto you'll get to enjoy performers from a vast array of Arab countries, which will help you get in contact with the many Arabic dialects. Events that are part of the festival take place at venues across the city, so if you want to attend, check this year's program here.

Fortunately, there are other ways to explore Arab culture in the city that are available all year round, like visiting some of the local restaurants that serve traditional food from Arab countries. If you want to try Lebanese food, you should visit Tabule, located at 810 Queen Street. They offer mouth-watering dishes from Lebanon like falafels, fattüish salad and an award-winning house-made hummus you simply can't miss.
Learn Arabic for Culture
Learning Arabic grants you the unique opportunity to expand your social circle and meet people within the local community who are just as passionate as you are about this wonderful language. A great place to do this is at one of the events organized by the Toronto Arab Group. They hold all sorts of events like bowling nights, meet and greets and language exchanges at local bars. The main aim of this group is to promote Arab culture and help provide a relaxed atmosphere for Arabic speakers in the city to develop their skills and make new friends. If you choose to become a member of this group, you'll get the chance to visit local Arabic restaurants, nightclubs and Middle Eastern events with a friendly group of people that come from many parts of the world and share your love for the Arabic language.
Where to learn Arabic in and around Toronto?
If you want to study Arabic as part of your university degree, you should check out some of the courses available at the University of Toronto. In addition to offering great conversational courses, they offer Arabic script courses and general Egyptian and Modern Standard Arabic courses that go from beginner to advanced levels. You should also stop by the Toronto Public Library, located at 171 Front Street, which has a great collection of texts in Arabic that you might find interesting, like Hānsil wa Ghirital, the translation of the classic Grimm brother's fairytale Hansel and Gretel that's great for people who are just beginning to read in Arabic. You'll also find a lot of great albums in Arabic that will make you fall in love with the language like Arabic songs from North Africa by Chalf Hassan and Arabic Groove, a great collection of funky, contemporary music from the Middle East that features many different artists like Abdel Ali Slimani, Abdy and Hisham Abbas.

Using these or any of the resources in Arabic you can find at the library will make your journey to become fluent easier, but if you really want to take your skills to the next level, the best thing you can do is study at Listen & Learn. Here you'll find lessons that stand out from the rest because they are based on your own interests and language goals. If you choose to learn with us, you'll no longer need to use outdated materials, as you'll be paired up with a qualified tutor that will create a completely personalized Arabic course just for you. Just send us a quick inquiry now and one of our team members will contact you within 24 hours to answer any question you might have!
The type of courses we offer: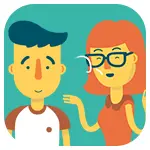 Face-to-Face 1-to-1 (Individual) General Arabic
These Arabic lessons fit a broader spectrum, and can be useful for those who need different things from the language. Most beginner students will have a handle of survival Arabic by the end of their lesson, which will provide them with enough Arabic to communicate at least at a basic level during short trips to the country, but those who require more would benefit greatly from these sessions. Typical students have been those eager to travel all over the world, those buying overseas property, those with foreign spouses, aficionados of Arabic culture and those who just wish to pass a particular Arabic exam. Inquire now about our Arabic Courses or Take A Free Arabic Level Test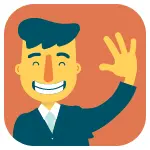 Face-to-Face 1-to-1 (Individual) Business Arabic
These Arabic lessons are driven towards people who have a requirement to learn Arabic to bolster their work output. For novices, you will find it useful to learn basic greetings and business etiquette; and once you have become more proficient then reading and writing will come to the fore. Typical students include those concerned with import/export, those seeking work in multinational companies, international negotiations, and anyone working with international colleagues or administration. Even on our most rudimentary beginners lesson, students can expect to finish the lesson with decent telephone and e-mail Arabic, as well as a good enough grip on the language for a short trip to the country. Inquire now about our Arabic Courses or Take A Free Arabic Level Test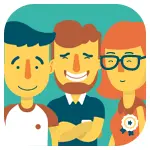 Face-to-Face Closed (Private) Group General or Business Arabic
Those wishing to learn Arabic in groups of 2 or more together (Two-to-One Arabic Lessons or Small Group In-Company Arabic Lessons) can sign up for our group classes. All students must be at nearly the same level of Arabic proficiency, must have the same needs from the language, and must be able to study at the same time and place as the others. Bookings must be made for all students simultaneously. Listen & Learn do not propose group sizes or more than 6-8 people, but In-Company Taster Arabic Lessons can occur with up to 12 people. Inquire now about our Arabic Courses or Take A Free Arabic Level Test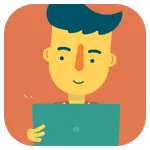 Skype, Google Meet or Zoom Online 1-to-1 (Individual) General or Business Arabic
Our native-speaking qualified Arabic teachers can guide you and your group at your work or at home, at a time convenient to you. Classes can take place on any day of the week - even weekends - morning, afternoon or evening. If needs be, if meeting at your office or home is not suitable, you can take your lessons at the trainer's office. Study materials are supplied for you. Inquire now about our Arabic Courses or Take A Free Arabic Level Test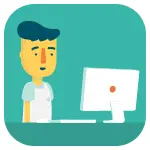 Skype, Google Meet or Zoom Online Group (Closed or Open) General or Business Arabic
Lessons in Arabic are also accessible for 2 or more studying in tandem (Two-to-One Arabic Lesson or Small Group In-Company Arabic Lesson). All those involved must have around the same experience of the language, similar needs of areas of proficiency, and must be able to work at the same time and place. Bookings must be made for all students at the same time. Listen & Learn do not advise classes of more than 6-8 people, although In-Company Taster Arabic sessions can be run with as many as 12 people. Inquire now about our Arabic Courses or Take A Free Arabic Level Test
Top Tips For…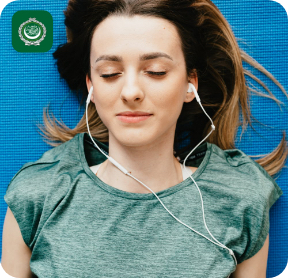 If you're looking to sharpen your Arabic listening skills, there's no better way than by enjoying music and songs. In fact, it's even better if you're already familiar with the lyrics and the tune from your own language, as you can decipher unknown words from the context. So, why not revisit your childhood and listen to the Arabic version of Pocahontas' "Colors of the Wind"? Find out what her voice sounds with an Egyptian accent and pick up some new words, like shajara (tree), allawn (color), or rusim (paint), while listening to beautiful music.
Listen to the song here!
This song not only has a beautiful melody and will help you fine-tune your listening comprehension skills, but it tells a story that will give you insights into the fascinating Arab culture. The song follows the story of a girl that announces to her father that she has decided to start wearing a hijab now that she's a woman. The song is catchy, slow, and repetitive, making it a great option for beginner levels to develop their listening skills. Find the lyrics online and sing along to this beautiful piece to improve your pronunciation!
Listen to the song here!
Listening to songs made for children is a great idea for students who are just starting their language journey. One great example is "The Sea Creatures Song," a piece designed to teach children the letters, colors, and names of animals in Arabic. You'll also learn how to form plurals and which animals are always referenced in the singular form. Another advantage is that it's the song uses formal Arabic and not a dialect, so you won't get confused with slang or conversational phrases if you are just beginning your Arabic course.
Listen to the song here!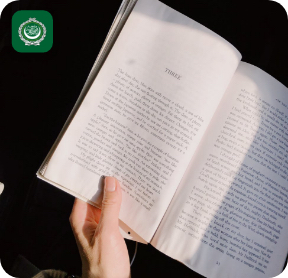 This amazing novel follows the story of an Egyptian family through many generations. It begins in the 1920s with the end of the First World War and concludes in 1952 with the Egyptian Revolution. Each chapter represents a year in the grandfather's life until he dies and the son continues the story, sharing words of wisdom and passing on advice to the next generation. Due to its rich historical context, this novel is an opportunity to learn a lot about Egyptian history and culture in addition to picking up new Arabic vocabulary.
Learn more about the book here.
Reading books in Arabic is brilliant for intermediate and advanced students who wish to improve their reading skills and build up their lexicon while having fun. If you enjoy sci-fi, for example, The Second War of the Dog will get you hooked. This is a futuristic novel set in an imaginary country where religious groups take control of the government with the support of the people. It has elements of fiction and fantasy, so low-level students of Arabic may struggle to know which words are invented and which ones they do not know yet initially.
Click here to know more about the book.
If you love a good mystery, then One Room is not Enough is an exciting choice, as well as an opportunity to learn more about the Arabic language and the culture of Saudi Arabia. The novel follows a man who wakes up in a room without doors or windows. Not knowing how he got there, he explores the room, only to find out that there is another man who looks exactly like him in the cell next to his. The book is about him trying to escape this strange place while watching what his clone is doing through the keyhole of his room.
Click here to know more about the book.
Testimonials
From our clients all over the world
"I am very happy with my teacher. My class went very well and her enthusiasm about the language and my learning is a huge asset."
MH
Arabic course in Austin.
"The lessons are going great! Rose is an incredible teacher and I am so grateful she is teaching me. Thank you for all you did to connect me to her!"
Maggie Konstanski
Arabic course in Baltimore.
"My lesson went really well. I'm very happy that Safa is my tutor. Thank you very much!"
Victoria Rothbard
Arabic course in Long Island.
"My classes are amazing. I enjoy them very much. Yasmina is a great trainer."
Anita Vazquez
Arabic course in Dallas.
"The lessons seem to be going well. Teacher and student have a connection and I believe they are working great together."
Yasmeen Sehbai
Arabic course in Montreal.
Client case studies
Have a look at successful and satisfied clients.

"My teacher was excellent - the course was one-to-one so it was perfectly tailored to what I was looking for"

"Going from not being able to create basic sentences to being able to hold conversations. It's been great to notice the progress month by month "

" Listen & Learn has excellent admin staff who go above and beyond to serve their clients"
OUR CLIENTS INCLUDE
From our clients all over the world

Desjardins Bank
Language learned: French in Miami.

Svitzer
Language learned: Spanish in Miami.

The Universal Church
Language learned: English in Phoenix.
---
---