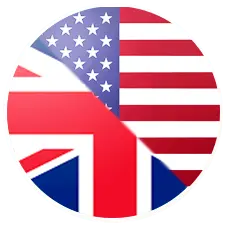 English Lessons in Calgary
Did you know that the word "bookkeeper" (along with its associate, "bookkeeping") is the only unhyphenated English word with three consecutive double letters? Other similar terms, like "sweet-toothed", are considered grammatically incorrect if unhyphenated. Want to know more about the English language? Reach out to us at Listen & Learn and our team of expert tutors will prepare a personalized program that suits your every need. For example, you'll discover that English is the only major language that doesn't have any organization guiding it, such as the Spanish Real Academia Española or the French Académie Française.
Learning English will certainly come in handy if you're planning to move to Calgary or do business with companies based in the city, as almost 90% of people living there speak English as their first language. With most residents fluent in English, Calgary is also the perfect place to put your skills to practice while making new friends, as you can join dozens of language exchange groups, like the Calgary English as a Second Language Meetup.
Sign up for a face-to-face or online English course and you'll realize that learning the language is much easier than it seems initially. For instance, noun conjugation is quite simple as they are not inflected for gender or case. You'll only need to master the possessive case usage! Contact us at Listen & Learn today and start socializing with millions of English speakers worldwide!