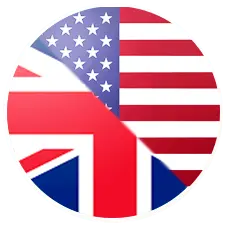 English Lessons in New York
Did you know that English speakers pronounce the letter combination "ough" in nine different ways? Here they all are in action: "A rough-coated, dough-faced, thoughtful ploughman strode through the streets of Scarborough; after falling into a slough, he coughed and hiccoughed." Does this sound challenging to master? Well, don't worry; after taking some lessons with our professional instructors, you'll pronounce these words as though you were a native speaker!
Start learning English in New York City to take advantage of the many professional, social, and cultural opportunities the language will open up for you. Giants of business and industry, like Pepsico, Morgan Chase, and IBM, have headquarters in NYC and use English as their working language, requiring their employees to be proficient. So, broaden your professional horizons and boost your CV by learning English today! Our native-speaking instructors will prepare personalized lessons for you to learn English with fun, interactive, real-life materials that help you become fluent in a short time. And if you are looking for opportunities to practice your new skills after your lessons, you can always join one of the very many language exchange groups, like the New York English Practice Meetup, to make new friends while speaking in English!
Further, learning English will not only be useful if you are living in New York City. Approximately 20% of the Earth's population speaks English as a first or second language, which makes it the most spoken language worldwide. In other words, by becoming proficient in English, you will be able to communicate with people almost anywhere on the planet. Reach out to Listen & Learn today to know more about our face-to-face or online courses and start feeling like a New Yorker in no time!