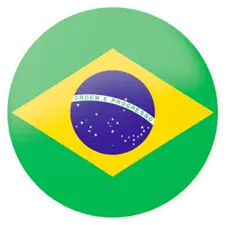 PORTUGUESE Lessons
Our Portuguese speakers, fully qualified to teach their native tongue, can train you and, if need be, the rest of your group at a time that is suitable to you, at your home or place of work. Sessions can take place on the day of your choosing - even weekends - and at the time you want: whether it be morning, afternoon or evening. If circumstances arise where your home or office is not convenient, the classes can be held at your trainer's office. Resources for the lesson are provided for you.
If your city is not listed above, please
click here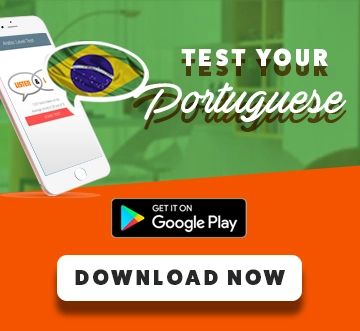 Portuguese Language Guide
Learning a new language does not only mean expanding your social circle or gaining new job opportunities: it expands the limits of your world. If you decide to learn Portuguese today, for example, you'll be able to interact with over 250 million people who live all over the planet!

Why learn Portuguese today, then? First, because knowing a second language will broaden your professional horizons. Brazil is becoming an economic powerhouse, which means that learning Portuguese is essential if you plan to take your business to Brazil or partner with companies based in this South American country.

Plus, fluency in Portuguese will enable you to dive deep into the Brazilian, Portuguese, Angolan, and other Portuguese-speaking cultures. Needless to say, you'll also enjoy your trips to Portugal, Mozambique, Cape Verde, Brazil, and even Macau to the fullest! While English and Portuguese have different grammar and pronunciation systems, they share a lot of aspects, such as the Latin alphabet, many sounds and tone groups, and vocabulary such as piranha or zebra!

So, if you have decided to take the leap and start learning Portuguese, we are sure the following language guide will help you acquire the language in a comprehensive way. Let's go!
How Many People Speak Portuguese and Where Is it Spoken?
The Portuguese language is a Romance language (same as Spanish, Italian, or French) that originated in the Iberian Peninsula and, over time, extended all over the world. Today, it's the official language of many countries, such as:



Brazil
Portugal

Angola

Cape Verde

East Timor

Equatorial Guinea

Guinea Bissau

Macau

Mozambique

Sao Tomé and Príncipe
All these native speakers amount to more than 220 million people, while there are more than 50 million second-language speakers scattered around the world. And most of these native speakers use different types of Portuguese. For example, if you want to learn Portuguese from Brazil, you'll soon realize it is strikingly different from the European accent, especially in vocabulary and pronunciation. Plus, instead of using the pronoun "tu", they use "voçe", which changes the conjugation of verbs.

If you are interested in knowing more about the Portuguese dialects, we suggest that you read the following articles:
Learn the Basics of Portuguese: The Grammar System
The Portuguese grammar system has many features that do not exist in English. While this makes the system hard to grasp and use for those who don't speak a Romance language, it's not an impossible endeavor! Let's break down the most essential Portuguese grammar rules below!


Portuguese Nouns & Adjectives
Portuguese is a gendered language. This means that nouns and adjectives have either a masculine or a feminine gender which is completely arbitrary. For example, a tree is feminine (uma árvore) while the human nose is masculine (um nariz). Most nouns ending in -a or -ção, such as filha (daughter) or comunicação (television) are feminine, while those that end in -o or -or are masculine, like bonito (nice) or ator (actor). However, there's no fixed rule to learn the gender of nouns. Polish up your flashcards and study them by heart!

As regards adjectives, they agree in gender and number with the noun they modify. So, if you want to say that the tree is beautiful, you would say a árvore é linda but an apartment would be o apartamento é lindo. Plus, as you may have noticed already, adjectives always come after the noun and not before. Take a look at the following examples: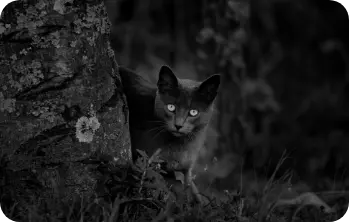 Um gato preto.
A black cat.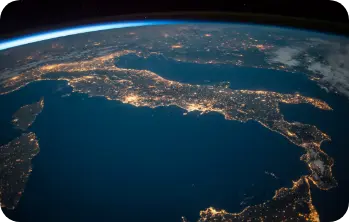 Um mundo maravilhoso.
A wonderful world.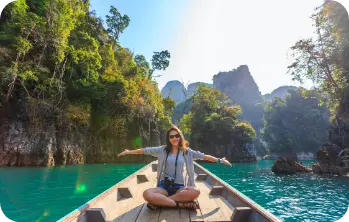 Uma viagem incrível.
An amazing journey.
Portuguese Verbs
Now comes the most difficult part of learning Portuguese: verb conjugation. Romance languages typically have many more verb conjugations than English. In the case of Portuguese, verbs have two parts: the stem and the ending. For instance, amar (to love) is divided like this:
The ending is the part that will change in most cases when conjugating the verb. For example, have a look at the simple present conjugations of amar in the following table (European Portuguese conjugation).
| Pronoun | Portuguese verb | English verb |
| --- | --- | --- |
| Eu (I) | Amo | Love |
| You (tu) | Amas | Love |
| He/she/you (ele/ela/voçe) | Ama | Loves |
| Nós (we) | Amamos | Love |
| You (voçes) | Amais | Love |
| They (eles/elas) | Amam | Love |
As you can see, verb conjugations in Portuguese are many more than the ones we use in English. There are 10 indicative mood tenses (presente, pretérito perfeito, perfeito composto, pretérito imperfeito, pretérito mais-que-perfeito, mais-que-perfeito composto, futuro do presente, do presente composto, futuro do pretérito, and do pretérito composto) while the subjunctive mood has 6 tenses and the imperative mood has 2.

Plus, most Portuguese verbs are regular and end in -ar, -er, or -ir and are conjugated according to certain formulas. Compare the conjugation of the verb falar (speak) to the above conjugation of amar and you'll notice a lot of similarities!
| Pronoun | Amar | Falar |
| --- | --- | --- |
| Eu (I) | Amo | Falo |
| You (tú) | Amas | Falas |
| He/she (ele/ela) | Ama | Fala |
| Nós (we) | Amamos | Falamos |
| You (voçes) | Amais | Falais |
| They (eles/elas) | Amam | Falam |
So, for these regular verbs, you'll only need to learn the formulas for each tense and soon you'll master the conjugations. And if you need help, you can always use free verb conjugators like Conjugator Reverso to polish up your skills. Also, there are many websites where you can practice:
The Portuguese Definite Article
The Portuguese definite articles are not as easy as the English ones, unfortunately! There are 4 definite articles (a, as, o, os) and they have to agree with the noun in gender and number, as depicted by the image: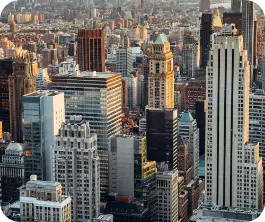 O apartamento alto
The tall apartment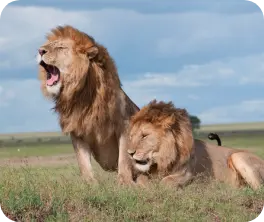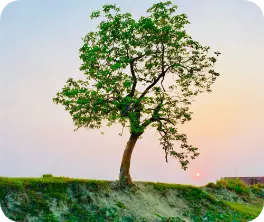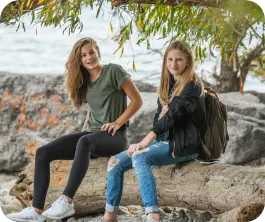 Spelling and Accents
Portuguese uses special characters and diacritics, so words like coleção may seem very strange for an English speaker. But don't worry, with practice you'll soon master Portuguese spelling correctly.

Let's start with diacritics. These are 5 and have specific rules on when to use them:
The acute accent (á) as in árvore (tree) shows that the vowel is stressed.
The circumflex accent (â) also shows that the vowel is stressed and it gives it a low quality, as in ônibus or avô.
The tilde (ã) shows that the vowel is nasal, as in nação (nation) or irmã (sister)
The grave (à) shows a contraction of two consecutive vowels such as a + aquela = àquela. It does not indicate stress, so it's only relevant in writing.
The cedilla (ç) as in cabeça (head) or abraço (hug) is pronounced like an "s" as in sister.
Learn the Portuguese Pronunciation System
Luckily, many Portuguese sounds are exactly like the English ones. For example, the c in cultura is pronounced like a "k" while the c in centro is pronounced like an "s". But there are many other sounds that are pronounced differently or do not even exist in English. The following table outlines all of them:
Letters
When?
Portuguese example
English approximation
R/ RR
Word beginning / middle of the word
Resolver / Correto
Doesn't exist. It's a guttural R that also exists in French & German.
NH
—
Canhão
Similar to canyon.
LH
To turn the page.
Ilha
Brilliant
X
Word beginning or after diphthong
Xampu/ caixa
She
Middle of the word
Taxi
Taxi
Learn Portuguese Skills
Looking to take your Portuguese skills to the next level using motivating, real-life materials? Take a look at the following resources we have compiled for you!


Learn Portuguese Reading
Learn Portuguese Listening
Tools & Apps to Learn Portuguese for Free
Whether you need more practice or decide to study the language on your own, you'll find dozens of tools and apps to learn Portuguese for free. No matter whether you are an advanced learner or you need to learn Portuguese basics, these resources will certainly help you:
Is Portuguese Easy to Learn?
It depends! You'll find people who claim it's very easy while others may say it's nightmarish. In fact, how easy or hard it is to learn a language depends on a number of factors, such as:


What Other Languages You Speak
As we mentioned before, Portuguese is a Romance language. As such, it shares a lot of vocabulary, grammatical structures, and pronunciation rules with Spanish, French, Italian, and even Romanian. So, if you already speak some of these languages, Portuguese will be much easier for you to learn than if you only speak English.


Your Motivation
Learning Portuguese represents a big effort on your part that will not be sustainable over time without motivation. Why do you want to acquire the language? Have that objective in mind at all times! If you want to be fluent in Portuguese for professional reasons, for example, visualize yourself attaining the position you always wanted. Having a professional Portuguese tutor with you every step of your language journey will also be helpful, as they will remind you of all your progress whenever you get stuck or feel frustrated.


Your Learning Methods
Learning the endless Portuguese conjugations can be a drag, but endlessly repeating the verb forms is not the only way to learn. Why not experiment with and learn Portuguese with an online flashcard maker and see if you remember new language items better in this way? If you love music, you can also use Spotify playlists or apps like LyricsTraining and use songs in Portuguese to help you learn vocabulary. Just think about your preferences and look for suitable materials online. Or let your teacher do it for you!

And if you are not convinced, you can always read our article and discover 4 reasons why Portuguese is not as hard as you may think!
Start learning Portuguese with our native tutors!
Portuguese Survival Phrases & Idioms
In addition to memorizing and understanding complicated grammar and pronunciation rules, you'll need something else to be fluent in Portuguese: conversational phrases. There are certain structures and expressions that will help you navigate your way through a conversation. Some of these are basic, like greetings, while others are more advanced, like idioms. Explore some of them below!


Survival Phrases
These are expressions that will help you get by in a Portuguese setting if you know nothing (or very little) of the language. They include greetings, polite requests, asking for help, and more! Find some of the most useful survival phrases in the table below. And if you'd like to learn more, you can read our article with some of the top Portuguese survival phrases!
Greetings
Hello / Hi
Olá / Oi
How are you?/ How are you doing?
Tudo bem? / Como você está?
Good Morning/afternoon/night
Bom dia / Boa tarde / Boa noite
Thanking others
Thank you! Thanks! (You're welcome)
Obrigado(a)! / 'Brigado(a)! / De nada
I appreciate it.
Agradeço.
Asking for repetition
Sorry, can you repeat?
Desculpe, poderia repetir?
I don't understand. Can you say that again?
Não entendo. Você poderia repetir?
What do you mean by...?
O que você quer dizer com…?
Rejecting an invitation
No, thank you
Não, obrigado(a)
I'd love to, but I'm busy right now.
Eu adoraria, mas estou ocupado(a) agora.
Thank you, I have other plans.
Obrigado(a), mas tenho outros planos.
Asking for help
Where is... the bathroom/the kitchen?
Onde fica…o banheiro/a cozinha?
Can you help me with... my luggage/my phone?
Você poderia me ajudar com…minha bagagem/meu telefone?
There is a problem with/ I have a problem with...
Tem um problema com/Tenho um problema com…
Idioms
Idioms are phrases that make no sense if interpreted literally but that have their own meaning. In English, these would be phrases like "break a leg" or "a piece of cake". Portuguese has many idioms, and these are some of the most used ones:
| Idiom | Meaning |
| --- | --- |
| É muita areia para o meu caminhão. | I've got too much on my plate. |
| Cair a ficha. | To finally understand something. |
| Comprar gato por lebre. | To have been fooled. |
| Torcer o nariz. | To strongly disagree. |
| Ficar a ver navios. | To wait for something that never comes. |
| Partir o côco a rir. | To laugh a lot. |
| Pão pão queijo queijo. | It is what it is. |
| Falar pelos cotovelos. | To speak too much. |
Would you like to discover even more Portuguese idioms? Have a look at our article with 7 of these phrases and how to use them!
How to Learn Portuguese Quickly?
There's no definite answer to this question, but the best and fastest way to learn Portuguese is the one you like the most. If you cannot stand learning with a coursebook, for example, you may want to find another method that you find more exciting. Some options include:
Looking for online Portuguese courses or apps that help you learn Portuguese for free.
Compiling and using different resources like podcasts, Spotify playlists, films, and books as the ones we mentioned above.
So, find in the table below a comparison of benefits and drawbacks of learning Portuguese with a teacher or alone:
| | Learn Portuguese With our Native Teachers | Learn Portuguese Alone for Free |
| --- | --- | --- |
| Planned lessons with a clear objective | Yes | No |
| Commute time | Zero: Our teacher goes to your home or office or you can take online classes. | Zero |
| Conversation | Speak to a native speaker and develop conversation skills | No speaking practice. |
| Flexibility | Flexible schedule | Complete |
| Have to spend money | Yes | It depends (you may need to pay for the subscription of an app) |
| Ask questions and clear up doubts | Yes | No |
| Get personalized feedback | Yes | No |
| Identify strengths and weaknesses | Yes | Yes |
All in all, both options have their advantages and drawbacks. While learning on your own gives you more freedom and flexibility, it can be challenging to advance without the guidance of an expert, especially if you are only a beginner. Plus, learning conversational skills will prove difficult if you don't have anyone with whom to practice. Just reflect on your needs, requirements, and expectations before making an informed decision!

If you have decided to take the leap and learn Portuguese today, sign up for our Portuguese lessons, be it online or face to face, and start learning the language interactively. And if you need more resources to practice, remember you can follow us on social media and access our weekly-updated blog!
Testimonials
From our clients all over the world
"I'm enjoying my online lessons; they are better than I had expected when we shifted from the face-to-face lessons. Gisele is resourceful and eager to help."
David Kraglievich
Portuguese course in Fort Lauderdale, Intel.
"My first couple of lessons have gone very well! I've learned quite a bit already, and my teacher has been a wonderful teacher so far."
Christen Vieira
Portuguese course in Winnipeg.
"I thoroughly enjoyed the lessons. Isobel is a great tutor and makes the classes fun. She says I am progressing very well. I will definitely recommend Listen & Learn to others who are wanting to learn a new language."
Maxie Carvalho
Portuguese course in Burlington.
"I really like how Carly teaches, the material that we work on and how she encourages me to speak all the time in Portuguese. I am very happy with the lessons!"
Mary Pytlowany
Portuguese course in Toronto, International Trade, Ontario Government.
"Lessons are going well and Diego, my Portuguese teacher, has been great so far. Thanks!"
Meagan Maw
Portuguese course in Raleigh.
Client case studies
Have a look at successful and satisfied clients.

"Going from not being able to create basic sentences to being able to hold conversations. It's been great to notice the progress month by month "

"There are many language learning companies on the Internet. Listen & Learn was the only one that met my criteria"

"Listen & Learn was one of the only programs that offered instruction in Indonesian!"
OUR CLIENTS INCLUDE
From our clients all over the world

I-595 Express Corridor
Language learned: German in Miami.

Ninja Tune Records-PF
Language learned: French in Montreal.

OMSO
Language learned: Italian in Lexington.
---
Feeling unmotivated working from home??
Lots more time on your hands?
Why not learn a new language now?
Our tutors can come to your home or teach you online!
Send us a quick inquiry