10 Must-Know Phrases for Your Diwali Celebrations
Diwali is one of India's biggest festivals of the year and an incredibly important holiday for Hindus. The celebrations occur over a period of five days and include numerous traditions, activities, and, yes, tasty treats. If you're celebrating the Festival of Lights for the first time this coming week, you may find yourself overwhelmed (and a little confused) with Diwali jargon. Don't worry, we're here to help you out with some important words and phrases to know so you can celebrate Diwali like a true local!
[caption id="attachment_5698" align="aligncenter" width="600"]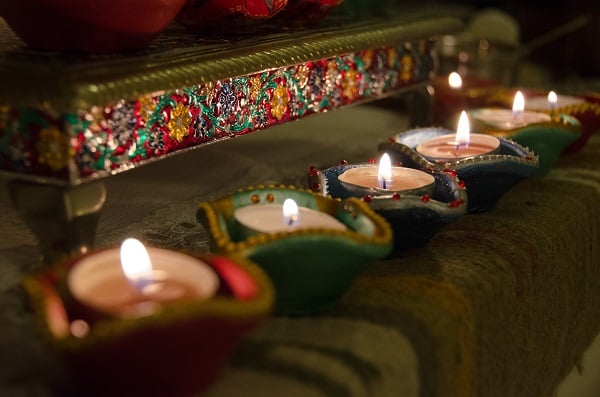 Photo via
Flickr
[/caption]
1. Deepawali
There's a reason why Diwali is also known as the Festival of Lights! Lights are a vital part of the holiday and people will decorate their homes with electric lights and set out Diwali oil lamps as well.
Deepawali
means 'a row of lights'. The name Diwali actually derives from
Deepawali
with
deepa
meaning
lamp
and
vali
meaning
row
.  
2. Diya
Diyas
are the lamps lit during the Festival of Lights. Typically, a
diya
is made out of clay and has a cotton wick dipped in
ghee
(clarified butter commonly used for cooking in India and Nepal) or vegetable oils. Some
diya
can be plain brown, while others are intricately decorated and painted. You'll find people setting them outside their doors and on the floor around their homes (usually near doorways or entryways) during Diwali.
[caption id="attachment_5697" align="aligncenter" width="600"]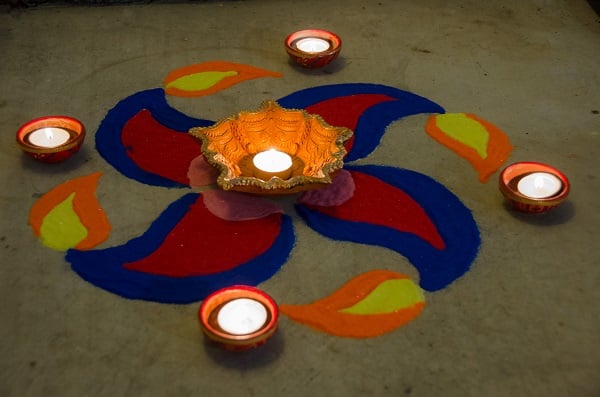 Photo via Flickr[/caption]
3. Rangoli
Depending on how involved in Diwali celebrations people are, you may find beautiful designs on the floors of your friends' or neighbors' homes. Referred to as
Rangoli
, these vibrant works of temporary art are formed using colored sand, and
diya
are placed around and on the design to add an extra bit of flair.
4. Salwar kameez and saree
Every time Diwali rolls around people want to make sure they're looking their best by wearing new clothes for the celebrations.
Salwar kameez
and
sarees
are traditional Indian attire for women. The former is similar to a long dress with trousers worn beneath, while a
saree
is a length of cloth wrapped around the waist to form a skirt and brought over one shoulder as a sort of shawl. If you are invited to participate in Diwali celebrations, be sure to splurge on buying a nice Indian-style outfit so you fit right in!
5. Kurta
A
kurta
is a traditional garment worn both by men and women. Think of it as a long shirt (usually to your knees or longer) with slits up the side to allow for easy movement. The
kurta
is generally worn over matching pants, but can also be used with jeans or slacks.
[caption id="attachment_5699" align="aligncenter" width="527"]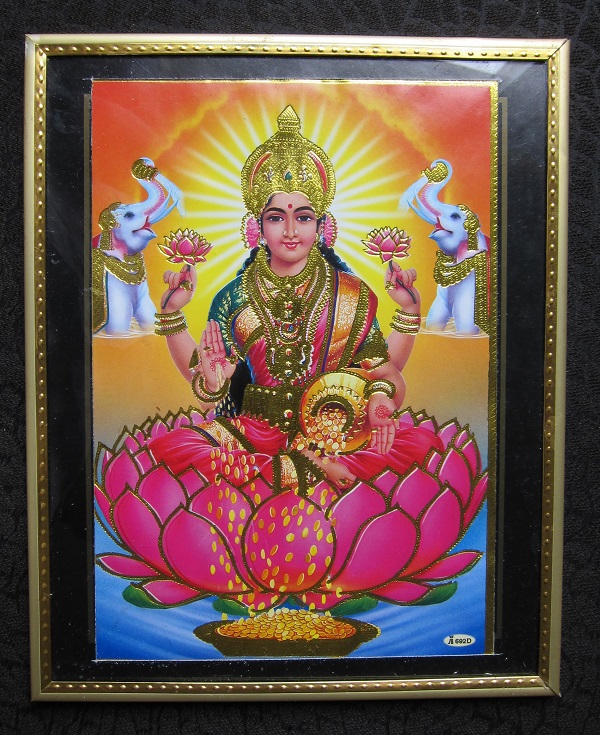 Photo via
Flickr
[/caption]
6. Puja
Puja
(or
pooja
) is basically the act of worshipping or praying. Because Diwali is, above all, a religious holiday,
puja
is important if you want to celebrate the holiday right.
Puja
is usually offered to
Lakshmi
, who is the goddess of wealth and prosperity, in hopes of a successful coming year. However, there are quite a few other gods involved in the Festival of Lights too, so you may witness or take part in a
puja
for more than one.
7. Dhanteras
Dhanteras
officially marks the first day of Diwali (which this year begins on October 17
th
) and for businessmen indicates the start of the new financial year. Although its cultural origins point to the god of health and not wealth,
Dhanteras
has come to be heavily associated with wealth. On this day people tend to buy gold and silver as well as utensils.
[caption id="attachment_5696" align="aligncenter" width="600"]
Photo via
Flickr
[/caption]
8. Crackers
No, we're not talking about the salty, crunchy treat!
Crackers
is simply a diminutive of firecrackers which make up a pretty huge part of the Diwali festival. You'll hear people setting off firecrackers throughout the days of the Festival of Lights, although Diwali Eve is when people really tend to go nuts. However, because the smoke given off by firecrackers is a blight on the environment, the Indian government is trying to cut back on the quantity of firecrackers set off this year by banning them altogether in some cities.
9. Toran
The
toran
or
bandanwar
is a decorative hanging that is an important part of Hindu culture.
Toran
are usually reserved for special occasions, like festivals, and during Diwali people tie these hangings on their doors.
10. Shubh Diwali
Last but not least, you absolutely need to know how to wish 'Happy Diwali!' Simply say '
Shubh Diwali'
and watch people's faces light up. Enjoy the experience of celebrating your first Festival of Lights, and a very '
Shubh Diwali'
to you!