4 Places to Throw a Wedding Party in Mexico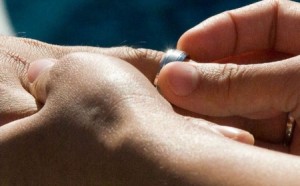 Next to your choice of partner and the loved ones you invite to witness your union, the location of the wedding is high on the list of priorities for most couples. If you're marrying a Mexican national or planning on a destination wedding, you might be considering Mexico. Well, look no further for the perfect wedding venue. Mexico is teeming with options, from stunning white beaches with glorious views, to something a bit more original, such as having a traditional Mayan ceremony.
Before getting to the fun stuff, remember that there will be paperwork to deal with if your legal union is being conducted in Mexico. You'll need to be resident in Mexico for three days to obtain the marriage license, undergo blood tests (it's the law that your partner know whether you have any STDs before marrying you), have your tourist card and a passport.
Option 1: Secluded Beach: Playa del Amor, Cabo San Lucas
Playa del amor, or Lover's Beach, is a popular choice for the happily betrothed to recite their vows. On the tip of the Baja Peninsula, this sandy white beach can be reached by boat. Bracketed by the serene waters of Cabo San Lucas Bay to the north and the crashing waves of the Pacific to the south (known as Divorce Beach – best not to get married on that side!), Playa del amor will provide you not only with a beautiful view and a secluded location, but also an opportunity to swim and snorkel in crystalline waters. For added quirkiness, if you don't feel like arriving by water taxi or glass bottomed boat, some of the wedding party might like to rent kayaks from nearby Médano Beach.
Option 2: Adventure Resort: Maroma Adventures, Riviera Maya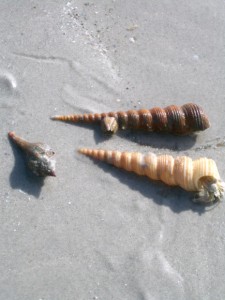 Something missing from your wedding party that you can't quite put your finger on? Could it be dolphins? Maroma Adventures resort on the Riviera Maya offers dolphin shows and a chance for the happy couple to swim with the majestic marine mammals. Swimming with dolphins is often cited as a once-in-a-lifetime experience. Rather than pale in comparison to the joy of getting married, it should only amplify the ecstacy you're already feeling! Maroma Adventures is located on a beach that has been rated one of the top ten in the world and there's no shortage of water sports and other activities to engage in. The resort also offers a wedding package centred around a Mayan ceremony, so if you want to get in touch with your Mayan roots or simply with nature, this could be the wedding for you.
Option 3: Hacienda Hideaway: Hacienda San Jose, Merida
Hacienda is the Spanish word for estate. Mexican haciendas are magnificent colonial Spanish style estates and many of them have been converted into luxury hotels. They make ideal wedding locations, with sprawling gardens, high walls, patios, frescos and fancy arches. For a picture perfect wedding that doesn't take place on a beach, a hacienda is the way to go. The Hacienda San Jose, just outside of Merida, Yucatan, is a fantastic example. A verdant paradise, this exclusive hotel is complete with both modern and rustic architecture, a pool and spa and beautiful outdoor areas.
Option 4: In the City: Mexico City
Not a beach person? Too cliché or just too sandy? Not to worry, if you're more into urban chic than getting in touch with nature, a wedding in the city opens up possibilities that a beach or resort just doesn't provide. The list of venues in Mexico's capital is endless, from grand hotels such as the Four Seasons and smaller, boutique hotels like the hip Condesa DF, to churches and luxury villas. There's plenty for your guests to explore, from museums to clubs and from ancient Mayan and Aztec structures to parks and restaurants. Mexico City is also one of only two places in Mexico where same-sex marriage is legal, though if you choose to marry your same-sex partner in Mexico City, it will be recognised across the country.
While you are planning your Mexican wedding, you might want to learn some Spanish. It's the perfect way to impress your Mexican in-laws or just the locals, and a lovely romantic gesture of delivering your vows in Spanish to your Mexican other half should go down a treat.