4 of the Most Terrifying Must-See Korean Horror Movies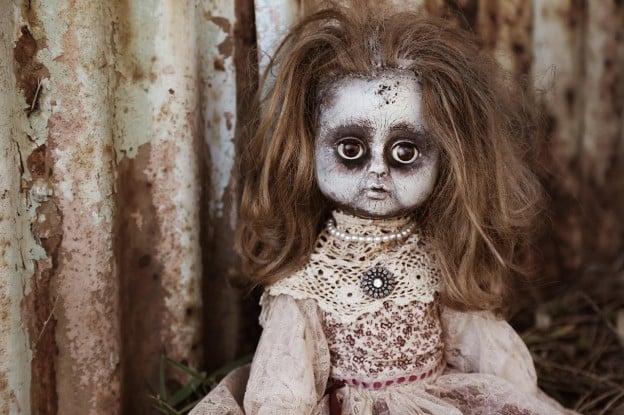 Korean horror movies are some of the weirdest and goriest mash of paranormal events, family relationships, and amputations you will ever see. That being said, there are some definite gems mixed in with the strange. We've compiled a list of 4 amazing Korean horror movies for you to sink your teeth into (from the safety of your couch) and enjoy this Halloween!  
→Sign Up Now: Free Trial Korean Lesson With a Native Speaker Teacher!←
A Tale of Two Sisters (2003)
Our first creepy movie to whet your whistle was inspired by a very old Korean folktale called Red Lotus or
Janghwa Hongreyeon jeon
. Directed by Kim Jee-woon, this story is about two sisters who have recently come home from a stay in a psychiatric hospital. Their family is a strange one, as is the sisters' relationship with their stepmother. This movie will have you questioning what is real, what is supernatural, and what may simply be a figment of a tortured mind. It won Best Picture at the 2004 Fantasporto Film Festival and is the highest-grossing Korean horror movie – as well as the first to be screened – in American theaters. Maybe it sounds familiar? There was a remake done, called
The Uninvited
in 2009. This movie will spook you to the core and is filled with lots of interesting twists as well as a certain jump factor. You may find it a bit slow-moving at times, but many Korean horror films are – it simply adds to the ambiance of fear. This is definitely not one to miss!
Did we like it? 4 out of 5 stars.
I Saw The Devil (2010)
Also directed by Kim Ji-woon, this psychological Korean horror movie is gory, so be warned before you set out to watch it. The plotline is one anyone could follow, especially if you're trying to test your Korean by watching it without subtitles. The main character, Soo-hyun is a special police detective who has set off on a hunt for revenge after his fiancé is brutally murdered by a psychopath on the run. The two begin a dance of cat and mouse that you've probably seen before. This movie is extreme – there are multiple, gore-filled murders, stabbings, and assaults, as well as a few sexual assaults and brutal hackings. It's not for those with a sensitive stomach or those who can't handle their fair share of blood and guts. There's a great deal of insanity at play here as well, so it makes for quite an intense watch.
Did we like it? 3.5 out of 5 stars.
Hansel and Gretel (2007)
This creepy (and downright bizarre) horror movie will bring you back to memories of fairy tales from your childhood without being cheesy, which is something that the horror genre generally struggles with. This film takes elements of the Hansel and Gretel story that we all know and twists it with a more modern adaptation. It starts off with a simple family man driving down the road on the way to visit his ailing mother. He is on the phone with his pregnant wife, who wants him to return to her side, but before they are able to resolve their argument, his car crashes. He wakes up in the woods with a child carrying a lantern, asking him to follow her to her house in the woods. This is where everything gets scary. There are multiple stories intertwined in this film, with the lives of many of the characters living in the house connecting in unsuspected and horrifying ways. Much like the other films we've seen on the list there is rape as well murder, though this film is not nearly as graphic as
I Saw the Devil
. Directed by Yim Pil-sung, it has been compared to
Pan's Labyrinth
for its dark creativity. This is definitely an interesting film to watch, and one that might even interest those viewers who aren't usually into watching horror films.
Did we like it? 4 out of 5 stars.
The Red Shoes (2005)
Another fairytale-inspired horror flick on our list, this one is directed by Kim Young-gyun and grossed over US$7 million at the box office. The story itself is about a pair of hot pink high heels. Initially found on a subway car by a recently separated mother named Sun-jae, the shoes seem to have a curse put upon them that causes harm and even death to the wearer and those around them. We see it first when Sun-Jae's daughter and her friend take the shoes and soon the daughter's friend is dead.  Sun-Jae attempts to investigate the mystery behind the shoes before it ultimately kills both her and her daughter. This film has betrayal, ghosts, curses, dancing, beautiful women, and some murder thrown in for good measure. Definitely a mixed bag, this one may remind you a bit of the film
Drag Me To Hell
in some respects. Lowest on the list in terms of blood and gore, it's safe for those who can't handle the brutality of the other films.
Did we like it? 3.5 out of 5 stars.
→Sign Up Now: Free Trial Korean Lesson With a Native Speaker Teacher!←
  Did you stretch your Korean watching these horror flicks? Curious as to how you can learn more?
Contact us
to find courses in your area with a qualified native Korean teacher who can adapt your classes to your interests so you learn in the most engaging way!