5 Mexico City Restaurants You Won't Want to Miss
Mexico City is known for doing things on a grand scale, and its restaurant offering is no exception. There are quite literally thousands of options to consider when it comes to choosing your next meal out when vacationing in this major metropolis, so you may want to do a little research before you go.
We recommend mixing it up–go for a few casual cafes while out and about or that neighborhood bistro the chatty guest in the hotel lobby recommends, but also add a few guaranteed hits, like those listed in this blog post, to your itinerary. From delightfully casual to stunningly elegant, you will find every type of atmosphere under the sun. Here is a variety of can't-go-wrong establishments that run the gamut from no-frills to full-on fancy:
"01 Tacos al Pastor" by William Neuheisel – Flickr: Tacos al Pastor. Licensed under CC BY 2.0 via Wikimedia Commons.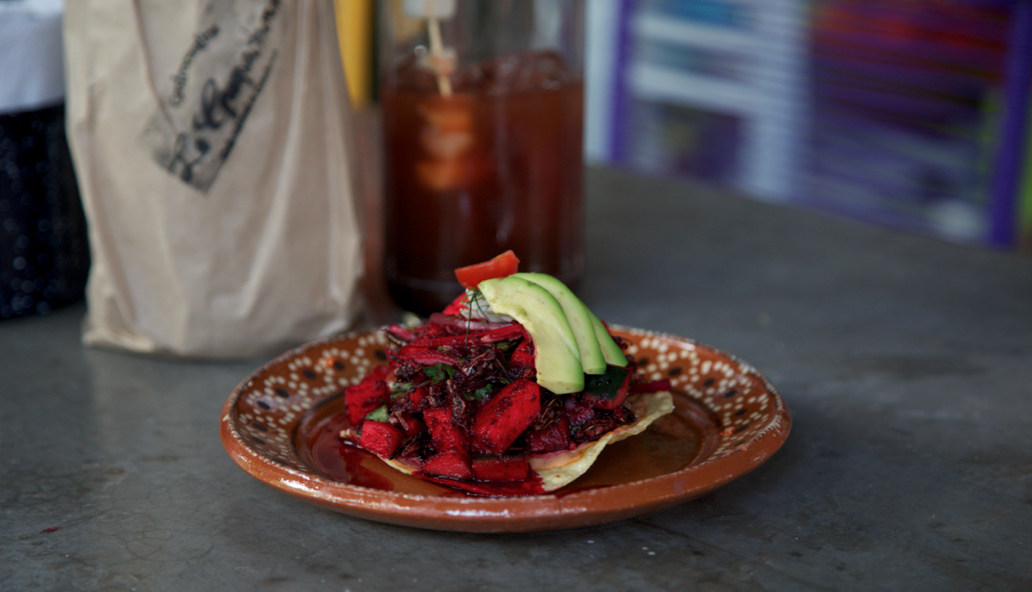 Artisanal beers are one of the main attractions at this open-air restaurant, but the food rivals anything they have on tap. Seemingly simple dishes like tacos and tostadas are given a major upgrade through the expert use of spices and herbs. The most adventurous in your group may go for the grasshopper tacos, but even those with more, shall we say "discerning" tastes will enjoy the fantastic food at great prices.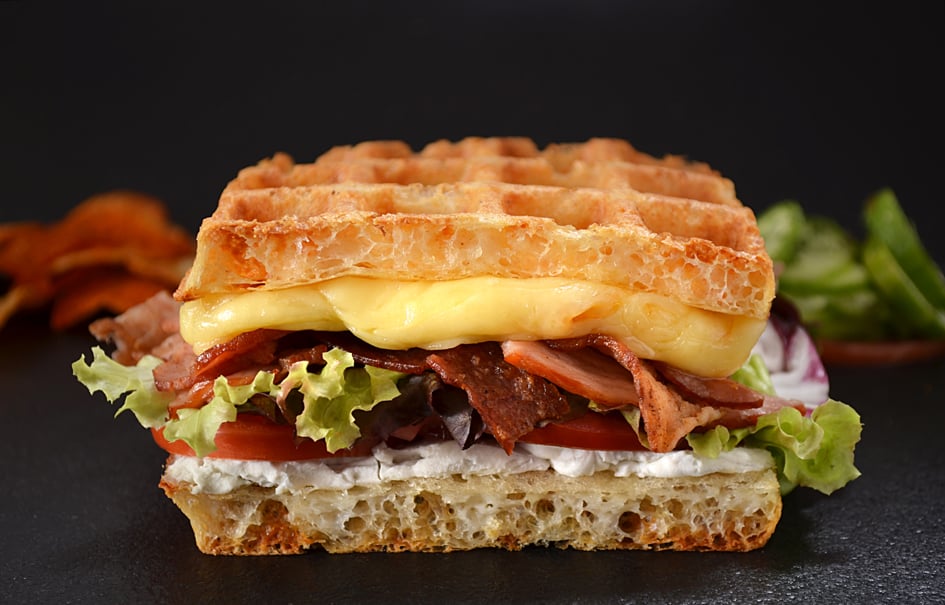 At first glance, you might think this casual cafe offers your standard sandwiches, soups, and salads. But take a look at the menu and you'll quickly notice an undeniably fun twist–waffles are a key ingredient in almost all the dishes. From BLT and Portobello mushroom waffle sandwiches to specialty cappuccinos with waffle dunkers, kids and grown-ups alike will get a kick out of this quirky spot.
When you're in the mood for something that feels more regal, try this lovely restaurant that seems to pour as much effort into the presentation as they do into the food itself. Simply said, every dish is a piece of artwork that deserves its own tabletop photo session. And not to worry–your taste buds will thoroughly enjoy the experience, too!
If you're aching for a hamburger after days of eating tacos and enchiladas, you are going to love what you find at this local hot spot. Chicken, and traditional burgers are the stars, but you'll find lots of steak and seafood options to round out the menu as well.
Casa Churra
There's no doubt you'll want to go for a sweet treat at least once or twice–or maybe even every day!–during your vacation in Mexico City, and getting your hands on a churro is the perfect way to do so.
Casa Churra
offers up a full menu of enchiladas, pozole, and tamales, but the real attraction here are the churros. Served alongside a hot chocolate dipping sauce, it's hard to imagine a better way to indulge your sweet tooth.
***
Don't forget to brush up on your Spanish skills before your trip to Mexico City. From communicating with cab drivers to browsing restaurant menus, you'll put those language skills to use every day, all day! Contact us to learn more about the options available for you, including group, online, and private language lessons.