5 (Ridiculously) Unique Things to do in Tokyo!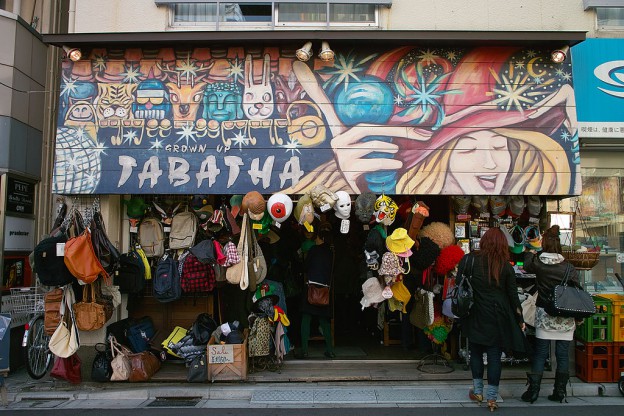 Tokyo is not only the capital of Japan but I also the most populous metropolitan area in the world. There is no end to things to do in the city. Definitely a top destination for tourists as much as it is a place for business, Tokyo can be a full-on experience as a large developed Asian city, and it's energy and bustle can make for an interesting and unique holiday destination. We've made a list of really unique things for you to do on your Tokyo vacation that will leave you with some truly interesting stories to tell.
Don't know what 
Cosplay
is? Think of comic-con, fun costumes, and the celebration of all things animated, nerdy, and generally awesome. In a Maid Café, you'll find all of your waitresses are dressed like French maids and generally treat you (the patron) as if you were the Master or Mistress of a household. There are alternative themes as well, such as butler cafés, school girl cafés, or railway themed cafés. Head to one of these for an incredibly unique dining experience. [caption id="attachment_3114" align="aligncenter" width="640"]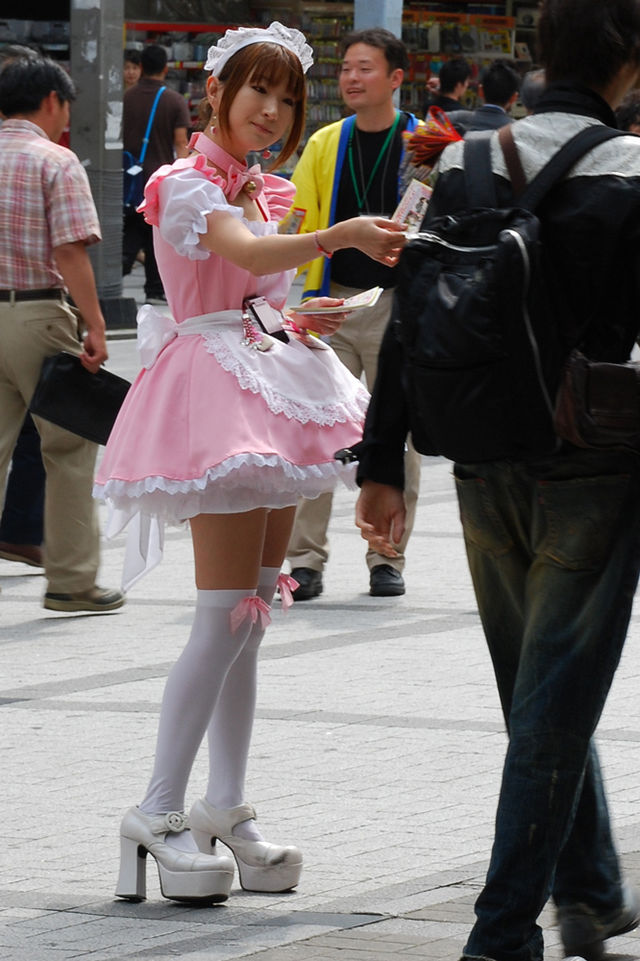 Photo by gdore[/caption]
2. Check out the only Parasite Museum in the World.
Not for the squeamish, Tokyo boasts the only parasite museum in the world: the Meguro Parasitological Museum. The museum was created in 1953 by a doctor who discovered that many of his patients were becoming sick from different parasites, largely due to the poor sanitation conditions left after World War II in Japan.  The museum has over 300 specimens of parasites and a 29 foot tapeworm taken from the body of a 40 year old man. It's also a great place to get some of the weirdest souvenirs for your friends and family.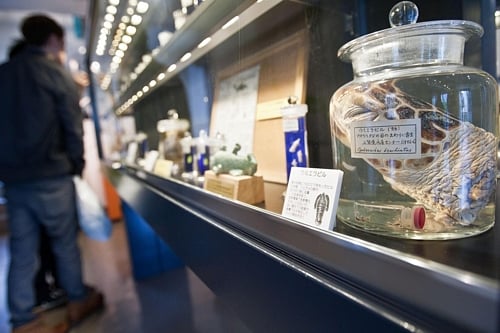 3. Get spacey at the Bonji Bar.
Bonji means 'sanskrit' in Japanese, which is apt as the bar is decorated in a hookah meets Indian harem meets chilled out Rasta bar. Hookahs and your choice of shisha can be purchased with ease, and bring a friend with you as it's always nice to share. You can also sample some pretty interesting drinks here, like cannabis infused vodka, or ginseng brandy. All in all it's a pretty weird place, but one that you'll remember for years to come.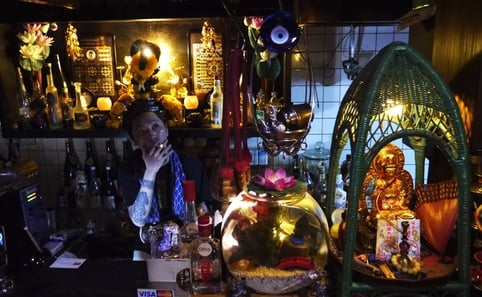 Jizo statues represent slightly different versions of the same idea: children who have died. In some cases they can represent stillborn, or miscarried children and sometimes they simply represent children who have died before their parents. Otherwise, it symbolizes the
bodhisattva
considered the guardian of children. Often the statues are covered in clothing and shawls as the Jizo is believed to save the children's souls from limbo, and the connection with children and their brightly coloured clothing are a reminder of that. You can see some incredibly impressive examples of Jizo statues in Zojoji temple, quite close to the Tokyo tower. It's common to see these statues all over Japan, but you won't find quite as many as are located in Zojoji temple. [caption id="attachment_3115" align="aligncenter" width="800"]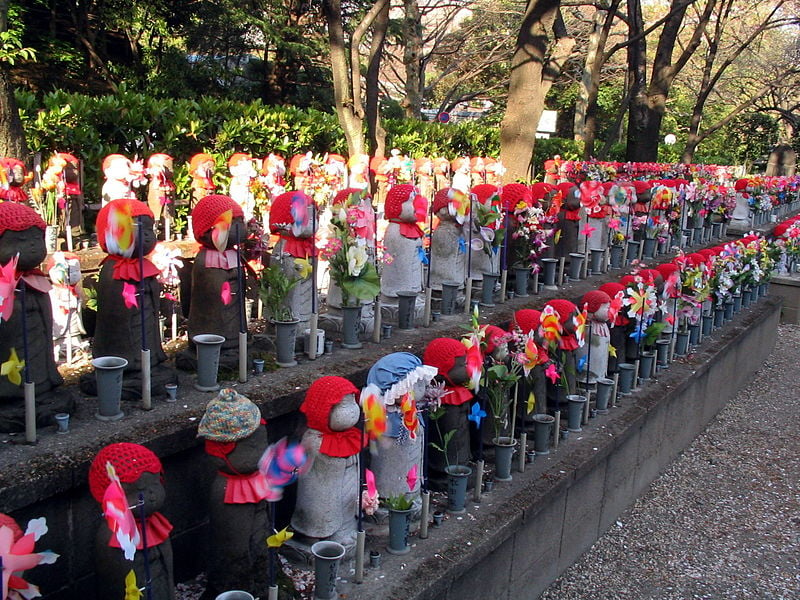 Photo by Gorgo[/caption]
5. Walk and shop in a tourist's hidden dream.
Many people go to the Harajuku district for street fashion and cool photo ops. However, because of its popularity, it's usually drowning in tourists. Head to Shimokitazawa instead. You'll find second hand shops selling just about anything you could want to bring a bit of cool and retro Japanese style home with you. There's also a decent live music scene, and some interesting bars to explore after you've had your shopping fill.

If you're heading to Japan for work or for play, why not brush up on your Japanese –
 contact us
for available courses in your area, whatever your level!