8 Mistakes Tourists Make in Dubai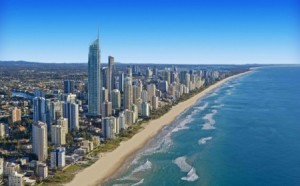 The United Arab Emirates' ultra modern city of Dubai offers glitz and glamour for all.  It is a shopper's paradise, with a stunning waterfront, the world's tallest building, and a variety of things to do and see.
There are some common mistakes that tourists make when visiting Dubai.  Some are relatively minor, whilst others can cause grave offence.  Others can land people in lots of trouble and bother!
Whilst most locals are fairly tolerant and understanding of cultural faux pas, avoid causing yourself embarrassment and others discomfort; be savvy and avoid these 8 mistakes:
1. Wearing Skimpy Clothes
Whilst bikinis and swimming gear are perfectly acceptable on the beaches, in other parts of the city they most definitely are not.  Local women will typically wear an abaya – a long flowing garment that covers the entire body.  Whilst tourists are not required to do so, conservative standards of dress are essential.  Women should avoid wearing shorts and miniskirts, they should not wear low cut and transparent clothing, and they should not bare their midriff.  Men should not wear shorts when walking around the city, and they should certainly not walk around topless.
2. Being Too Snap Happy
Before taking a picture of a local person, ask permission first.  This is especially important if the subject is female.  It is likely that they will say no.  Taking a picture of a person without asking first is very rude and can cause problems.
3.  Public Displays of Affection
PDAs are very frowned upon in Dubai.  As a Muslim society, some men and women will not even shake hands with one another for the sake of propriety.  An innocent-to-you kiss or snuggle with your loved one can be very offensive.  Save the lovely dovey stuff for in private.
4. Drinking and Driving
A top mistake that tourists make when in Dubai is to drink and drive.  This is a huge no no.  Dubai operates a strict zero tolerance policy when driving and alcohol are combined.  Whilst car is king of the road in Dubai, with public transport almost non-existent, you wouldn't do it at home so don't do it here!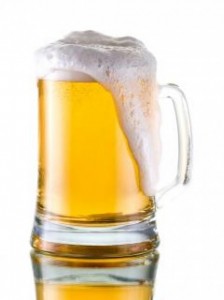 5. Alcohol
Aside from drinking and driving, regular drinking should be done discretely.  Alcohol can only really be found in hotel bars anyway, due to the strict Islamic laws in place.  Don't venture out and about drunk though, as being drunk in a public place is illegal.  Non-Muslims are meant to have a license to drink alcohol in Dubai.  The police rarely check tourists, and often turn a blind eye to drinking in hotels, but if you cause trouble and you are under the influence of alcohol you can expect harsh treatment.
6. Wearing Shoes Indoors
It is very bad manners to wear footwear inside a person's home.  Take your shoes off before stepping inside a private property.
7. Eating With Your Left Hand
Take food with your right hand – the left hand is reserved for "unclean" functions.
8. Not Being Ramadan Aware
During the holy month of Ramadan, Muslims fast during daylight hours.  The law requires ALL people to not eat, drink, or smoke in public.  You will find screened off areas within eateries where you can enjoy a meal, but be careful about what you do in the public eye.  Also, many restaurants are very busy in the evenings, when Muslims can then take a meal.  Be aware that taking a seat in a busy restaurant that is filled with people who have not eaten all day can be considered very inappropriate.
Many mistakes can be avoided by a little bit of cultural awareness before travel.  Others come down to communication problems and language barriers.  You may not explain yourself very clearly, or you may not understand what someone is trying to tell you.  Overcome the language problem by learning a few essentials before you go. Send a quick enquiry to begin taking steps to be better understood in Dubai.