A New York voice provides safe crossing in the city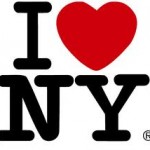 One man has become the soundtrack to some New York City streets.
Dennis Ferrara is a supervisor electrician for the city's Transportation Department. He's also the voice of pedestrian signals at 15 intersections, helping pedestrians get across the road safely.
There's nothing unusual about that, you may think. But Mr Ferrara's voice stands out for a reason – it's authentic New York.
In Mr. Ferrara's New York, "Avenue" takes on an "h" or three. The "a" in "Jay Street" is drawn out. And at least one "w" is appended to the first syllable of "Broadway."

"I grew up in Brooklyn," Mr. Ferrara said, in a bit of self-diagnosis. "What can I tell ya?"

It is an easy script to memorize. Mr. Ferrara announces the name of the street that pedestrians are standing on. He says which direction has the light. And this clip is repeated until the signal's orange hand begins to blink: "Broadway. 'Walk' sign is on to cross Broadway. Broadway. 'Walk' sign is on …" (Source: New York Times)
Ferrara's voice is so unusual amongst the other sounds of city life that some pedestrians stop and listen, pressing the pedestrian crossing button even if they don't need it. It's seen as welcoming to visitors to hear an authentic accent. I might have to schedule a trip to New York City just to hear it!