American Beer: A New Kind of Joke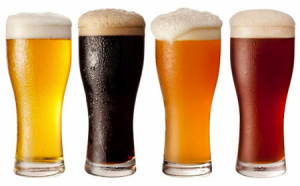 Americans have long been the butt of international jokes concerning beer quality, and rightfully so. For years the most popular American brews tasted like nothing more than water with a slight beer flavoring. While this might be fine for college party binge drinking, it is most certainly not okay for beer lovers. Finally all this is changing. American micro-breweries are not only cranking out delicious ales, porters, lagers and all the rest, but they're going even further. Attached to these delectable libations are some of the wittiest monikers found anywhere in the world. Where else is it acceptable to drink an Arrogant Bastard while offering a lady friend a tall bottle of Pantius Droppus? Alas, it's only in America. Let's take a look at the ten hilariously named American beers and see if we can't find a new favorite.
Arrogant Bastard – Stone Brewing Co.
If there's a sure-fire way to flaunt your status as the alpha dog in any drinking setting, this ale is it. It's heavy, it's aggressive – it will steal your girlfriend while you drink your light beer.
Pantius Droppus – Ellicotville Brewing Co.
Only slightly less shady than a roofie colada, this double imperial IPA will certainly erase the memory of anyone brave (or stupid) enough to imbibe. Whatever happens after that is up for the courts to decide.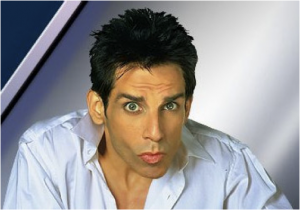 Blue Steel – Port Brewing Co.
If Derek Zoolander taught us anything, it's that this German-style pilsner probably tastes just like the Ferrari, Le Tigre and Magnum varieties. 
There Will Be Black – Brooklyn Brewing Co.
The only beer for the Daniel Plainview's of the world, this black ale is on the house if you can drink an entire bottle without giving in to the urge to shout "I'm finished!"
More Cowbell – Buffalo Bayou Brewing Co.
This double imperial IPA, at 9.1 percent, is certainly not lacking in alcohol content. If only the brewers had Christopher Walken on retainer to tell them just what this beer needs…
Gourd of the Rings – Cambridge Brewing Co.
A pumpkin pun lashed to a Tolkien reference. Is there anything more we could ask of this delicious pumpkin ale? Perhaps Gollum wouldn't have been so brooding if Frodo had some of this to share.
Java the Nut – AleSmith Brewing Co.
Seething with puns, nothing combines Star Wars and coffee like this American-style brown ale. Just watch out for bikini-clad women in chains when enjoying it.
Pandora's Bock – Breckenridge Brewery
If you have a history of bad behavior while drinking, it's probably best that you avoid this bock and open another bottle that's less likely to contain all the world's evils.
Pangaea Lilja's Hop Ness Monster – Sand Creek Brewing Co.
This primordial powerhouse promises big things for the consumer. A supercontinent and a mythical monster may just be the only things able to handle this bold IPA.
Carl Weathers as Dillon in Predator Imperial Cascadian Dark Ale – Fort Collins Brewing Company
Yes, it's real. Yes, it's the best name ever conceived for a beer.  If only Fort Collins Brewing Co. also made an Arnold Schwarzenegger as Dutch in Predator companion beer, we could all watch in awe at the incredible "beer-liness" of this pair shaking hands.
Are you a fan of any cleverly named beers that belong on the list? What are they?