What to Watch After Parasite? 8 Mind-Bending Korean Movies on Netflix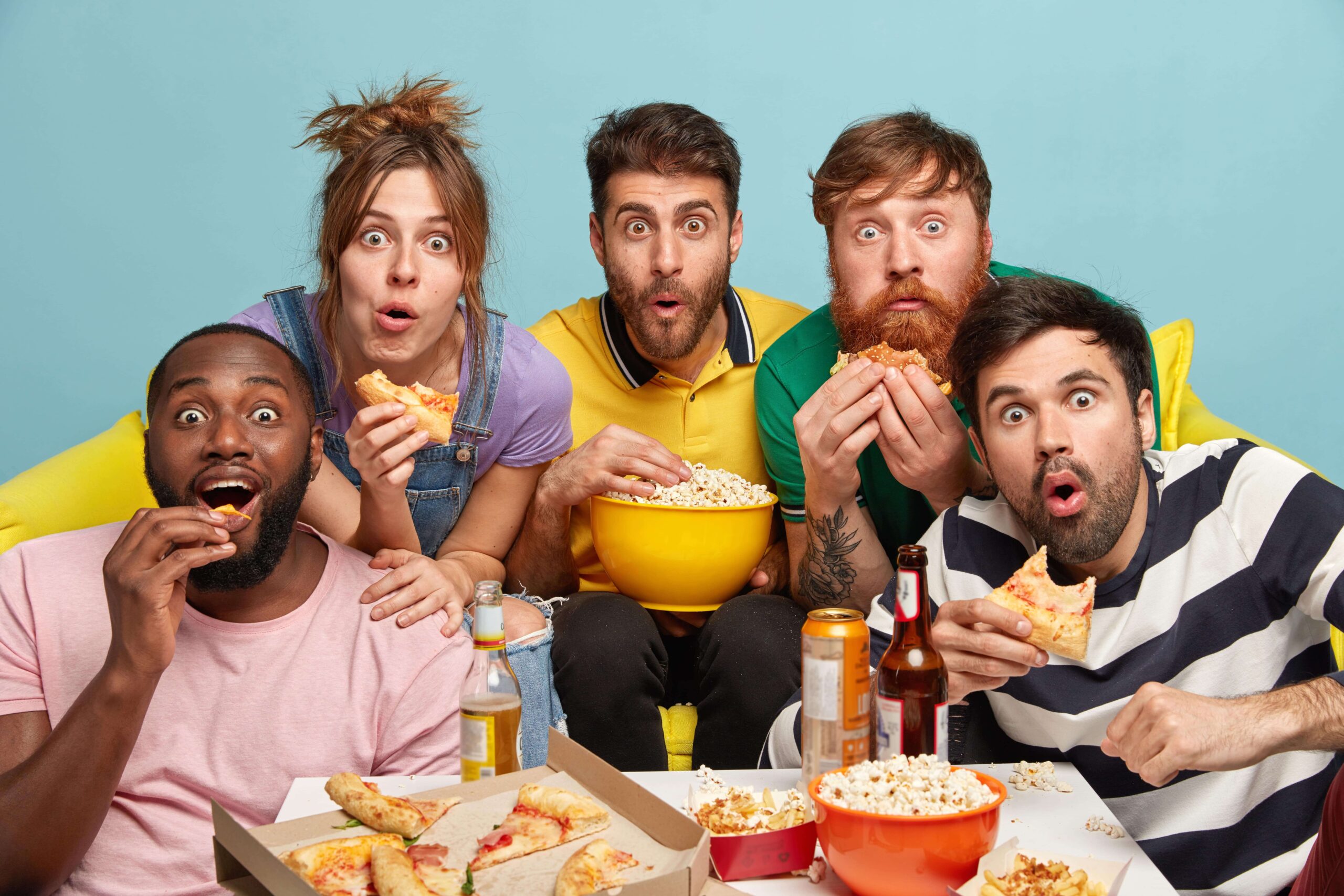 By now, everyone has heard about Parasite, the Bong-Joon-ho-directed film that took home the Best Foreign Language Film AND the Best Film Awards at the 2020 Oscars. But the world of Korean movies is much bigger than you might think. In fact, Korea has a long cinematic tradition of creating inventive and sometimes disrupting films, many of which have achieved international acclaim. Whether you're in the mood for a romance, a thriller, an comedy, or a genre-defying film like Bong Joon-ho'
Okja
, here is a list of the best Korean movies on Netflix you can stream right now. [caption id="attachment_7002" align="aligncenter" width="500"]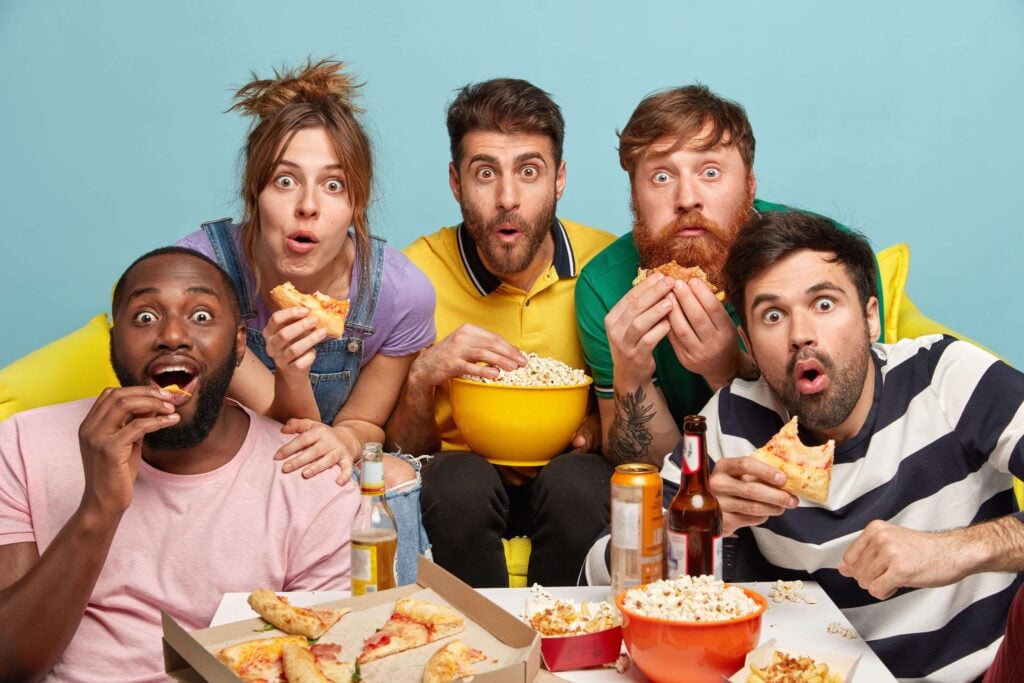 Woman photo created by wayhomestudio - www.freepik.com
[/caption]  
Learn Korean the fun way! Join our tailored courses with native speakers in your city or online.
Time to Hunt (2020)
Are you a fan of dystopian films? Visit a bleak version of South Korea as you see a group of friends who are planning a spectacular heist in the midst of a national financial crisis. At once an action film, a mind-twisting psychological thriller, and a traditional coming-of-age tale, this is one of the most gripping 2020 Korean movies on Netflix right now. Since this movie has an all-teen cast, it's a good resource to see how Korean youngsters speak these days.  
Okja (2017)
Looking for Korean movies on Netflix directed by Parasite's Bong Joon-ho? Then check out this genre-bending modern classic. Starring child star Ahn Seo-hyun and Hollywood household names like Jake Gyllenhaal and Tilda Swinton, this film follows a young girl's fight to protect her huge, genetically modified pig from an evil corporation. Since this is a dual-language film, it's ideal for beginner learners who don't feel ready to watch an entire movie in Korean just yet.  
Alive (2020)
As soon as it was released,
Alive
 became one of the most-streamed Korean movies on Netflix (and elsewhere!). If you miss
The Walking Dead
, this Korean zombie thriller might just do the trick.
Alive
 follows the misadventures of a lonely video gamer who fights to survive in a post-apocalyptic zombie world. Despite its darkness, the film also has lighter moments and an inspiring message about the importance of keeping hope alive even in the darkest of times.  
Tune in for Love (2019)
In the mood for a light romance? We've got you covered.
Tune in for Love
, which became a box office hit in Korea as soon as it was released, is a gentle, intimate, and heartwarming story that chronicles the relationship between two teenagers who meet amid the disastrous IMF economic crisis in the 1990s. As the hurdles of adult life pull them apart —will their love overcome the obstacles and bring them back together? This is a great film to learn words and phrases related to love and relationships.  
Burning (2018)
Snubbed at the 2019 Academy Awards, this otherwise acclaimed film was adapted from a short story by the great Haruki Murakami. Featuring a stellar cast that includes Yoo ah-in and Steven Yeun (of Walking Dead fame), Burning is a profound, character-driven drama about class. Watch the trailer below and learn useful phrases such as: Do you remember me? 저를 기억하십니까?
jeoleul gieoghasibnikka?
  Can you do me a favor? 부탁 하나 들어 줄래?
butag hana deul-eo jullae?
The Drug King (2018)
If like Guillermo del Toro, you love Parasite's main actor Song Kang-ho, you won't want to miss
The Drug King
. One of the most entertaining Korean movies on Netflix,
The Drug King
 tells the story of a minor smuggler who rises to become a criminal powerhouse in the city of Busan in the iconic 1970s. Although this is a gritty, often violent film, it also has moments of humor that are cleverly integrated into the plot. You can watch this one to learn vocabulary about crime. For example:   Smuggling - 밀수 - milsu Criminal - 범죄자 - beomjoeja Get caught - 잡히다 - jabhida  
Lucid Dream (2017)
Loosely based on Christopher Nolan's
Inception
, this mind-blowing film follows a journalist who uses psychiatry sessions to track down the whereabouts of his abducted child. Little by little, he will bring back his memory of the incident through a mysterious technique called lucid dreaming. Like most Korean movies on Netflix, this film is a great resource for language learners. Look out for scientific terms like:   Brain wave frequencies - 뇌파 주파수 noepa jupasu Lucid dreaming - 자각몽 - jagagmong Psychiatrist - 정신과 의사 - jeongsingwa uisa  
The Bros (2017)
Looking for a hilarious introduction to Korean comedy? Then check out
The Bros
, one of the funniest Korean movies on Netflix right now.
The Bros
 follows the story of two brothers with opposite personalities who live completely separate lives until their father's death forces them to reunite. Their witty bantering, an enigmatic young woman, and shady family secrets are some of the elements that make
The Bros
 a highly entertaining family comedy. Besides, you can learn a lot of vocabulary only by paying attention to all the things these siblings say to each other. For example:   Ungrateful - 일한 보람 없는 - ilhan bolam eobsneun A wimp - 겁쟁이 - geobjaeng-i Cocky - 잘난 체하는 - jalnan chehaneun   As you can see, there are lots of Korean movies on Netflix that you can stream this weekend. Which one will you watch first? Let us know in the comment box. Do you want to delve into the language even deeper? Then you came to the right place. With our tailor-made, one-to-one online lessons, you will be able to improve your speaking skills much faster than with traditional courses.
Send us a message
 on our website and we'll pair you up with the best native Korean tutor!  
Learn Korean the fun way! Join our tailored courses with native speakers in your city or online.