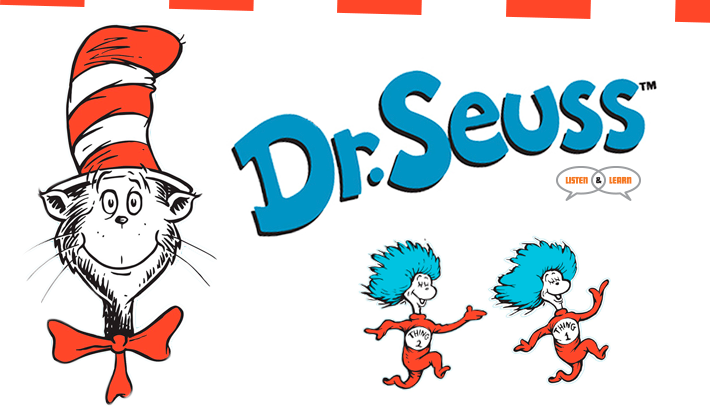 "You have brains in your head. You have feet in your shoes. You can steer yourself any direction you choose."
Oh, the places you'll go!, Dr. Seuss
Theodor Seuss Geisel was an American writer, best known for the wealth of children's books written under the name of Dr. Seuss. Over 600 million copies of his books have been sold, with translations of his stories available in around 20 languages across the globe.
There are 46 books in his children's literature catalogue, using imaginative storytelling and invented characters to bring the very pages to life – and in many a case giving a deeper, political message or moral tale, for those that would find it.
Dr. Seuss made a game of wordplay, inspiring and influencing a large amount of the population of the United States – and the world generally – through his clever use of phonology and knowledge of what makes words tick.
Here are ten of Dr. Seuss's most treasured books, and a little about them, to demonstrate just how wide an influence this incredible author has had on our language (and us).
Oh, The Places You'll Go
This book was published in January, 1990, and is in fact the last book Seuss published before his death. Sales of this book skyrocket every graduation season as though the adventures in the book are synonymous with that bridge between finishing education and starting out on the adventures of life. It is a popular gift for anyone embarking on such a journey, from children reaching school milestones to adults striking out in new careers. What isn't to love about a story that celebrates taking on the unknown?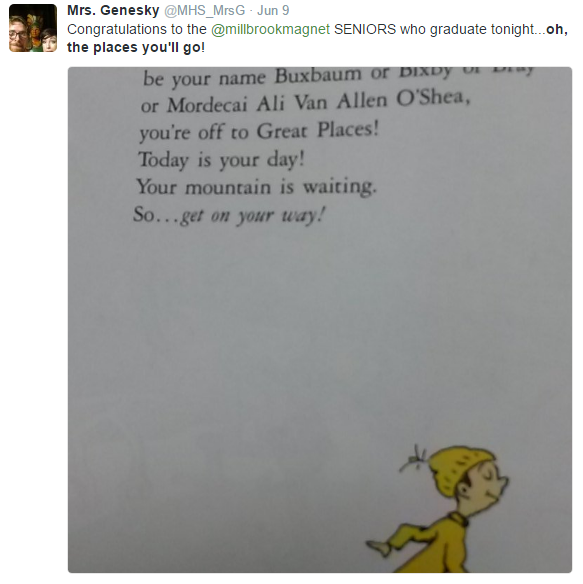 Green Eggs and Ham
Green Eggs and Ham came into being in August 1960, after a challenge from Seuss's publisher to write a book using no more than 50 words. Repeatedly, obviously. And so Green Eggs and Ham was born, and we have all taken Daniel and Sam to our hearts as we have read, and re-read this beautiful little book.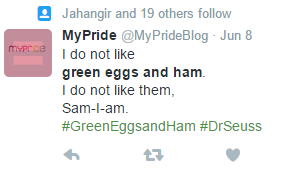 The Lorax
The Lorax was originally published in August 1971, and was made into a relatively successful film back in 2012. Many people consider The Lorax as Seuss's finest work. With its underwritten message of looking after the environment and the places we live in, The Lorax strikes a chord with adults and children alike, but in ways that magically seep into us rather than lecture us on better ways to live. Clever stuff!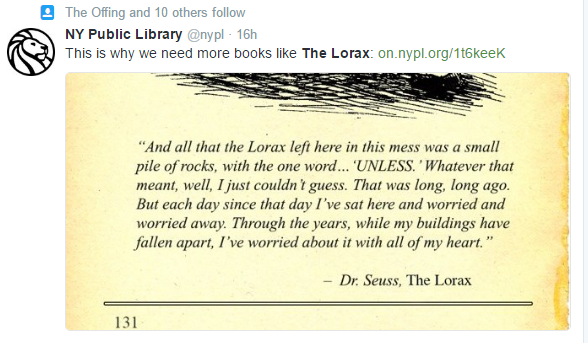 The Cat In The Hat
Originally published in March 1957, The Cat In The Hat soon became a firm Seuss favorite, and was made into a film in 2003. Seuss famously predicted that he would write "The Cat In The Hat" in around a week, but ended up needing a year and a half to put the masterpiece together.
"I know it is wet and the sun is not sunny, but we can have lots of good fun that is funny."
The Cat in the Hat, Dr. Seuss
Horton Hears a Who!
This book was published in August 1954, and is yet another of Seuss's works to receive the Hollywood treatment having been turned into a film in 2008. It comes with a simple message, that no matter how small the voice, it is an important voice, nonetheless. Perhaps this is why pro-life campaigners attempted to (mis)use the quote "A person's a person no matter how small" – with Seuss apparently threatening to sue said campaigners for having it as their slogan. But aside from this unexpected political angle, "Horton Hears a Who" remains a magical tale where Horton is our hero investigating mysterious noises in his local town.
Yertle The Turtle and Other Stories
April 1958 saw the release of this book, and Seuss himself said that the Yertle character was based on Hitler. The message is pretty simple: don't be an evil dictator. But the story is told with such vitality and color that it is possible for kids to enjoy the tale and adults – or older children – to interpret the wider message at the same time.
"'All mine!' Yertle cried. 'Oh, the things I now rule! / I'm king of a cow! And I'm king of a mule!'"
Yertle The Turtle, Dr. Seuss
Learning a new language? Check out our free placement test to see how your level measures up!
One Fish Two Fish Red Fish Blue Fish
Published in March 1960, this book is almost a beginner's guide to the English language for children. Learning how to count, the names for different colors, and being kept so busy with things for the reader to do means this one is probably not best for a bedtime story. But it is good for a good read. There is a reason it is considered a Seuss classic.

Oh, the Thinks You Can Think!
Published in August 1975, "Oh, the Thinks You Can Think" is an ode to creativity, a sonnet to the imagination, and frankly an adventure in rhyme. It is the kind of book where bizarre nonsense actually makes perfect sense, and perhaps this is why some believe that this book is perfect for teaching children philosophy.
"Think left and think right and think low and think high. Oh, the thinks you can think up if only you try!"
Oh, the Thinks You Can Think!, Dr. Seuss
The Butter Battle Book
Considered one of Seuss's most political books in the guise of children's literature, "The Butter Battle Book" was published in January 1984 and subtly – or not so subtly – spoke about the Cold War. True, the book is a great guide for teaching how to choose which side is right, and in the case of the book, those sides are all to do with butter on bread, but the underlying message is clear. Today you could argue that the message is more about the ownership of guns; whatever message you hear, the story is a good one, nonetheless.

And to Think That I Saw It on Mulberry Street
Our final book on this list of all things Seuss was actually his first published children's book. Published in December 1937, time has done nothing to dull this beautiful story about a boy with an incredibly active imagination conjuring up a story of a parade, from a horse and cart, for his father. This book was rejected by twenty publishers before Vanguard Press decided to give it a chance, and if that in itself isn't an inspiring story, we don't know what is.
"And that is a story that no one can beat, when I say that I saw it on Mulberry Street."
And to Think That I Saw It on Mulberry Street, Dr. Seuss
If, like for us, nostalgia has kicked in and you are thinking about your own personal favorite Dr. Seuss book, pull up a chair and we'll get the kettle on! Who said adulting had to be done without any fun?
Next time, we'll be looking at the works of Shakespeare and seeing his stamp on the English language. Until then..