The Language Skills of Tennis' Top Players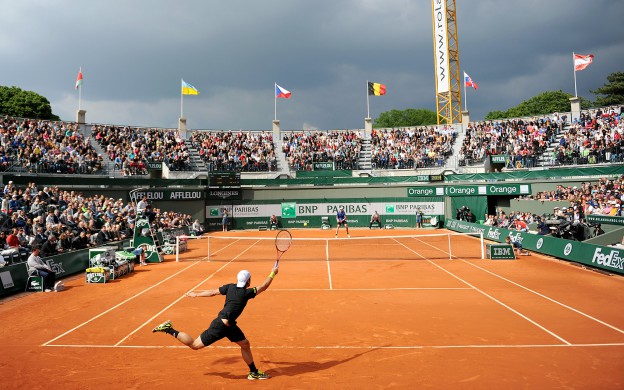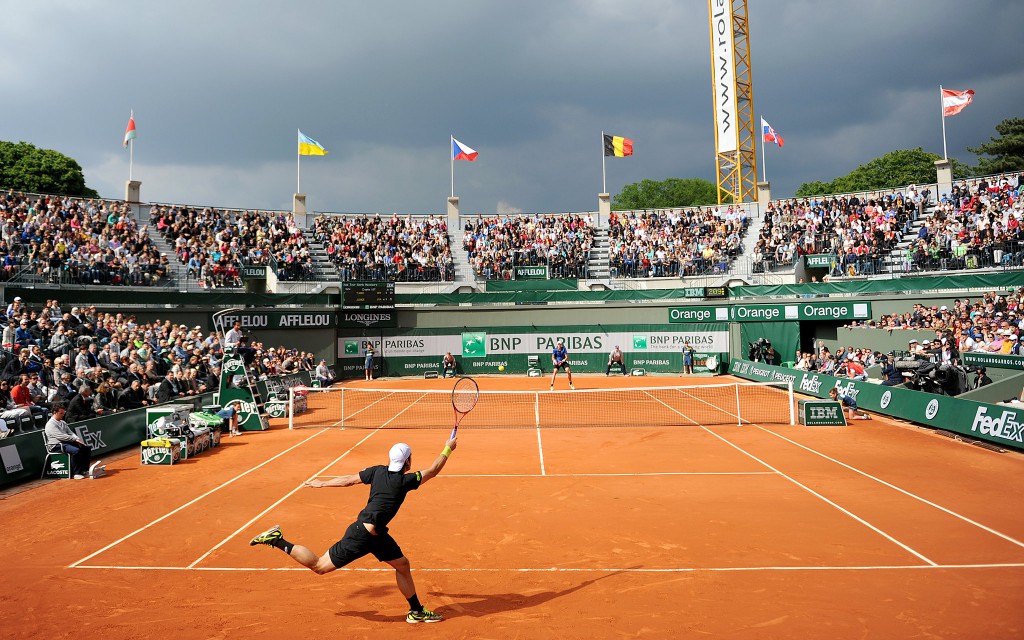 For players on tour, the ATP schedule has them globe-trotting most of the year. Tennis is a global game, and the top players come from all over the world. Between the diversity of game's top players and the international schedule, there's plenty of opportunity for language learning. Not to mention that if you win a tournament, you have to make a speech -- and the fans really like it if you try to speak their language. Without further ado, let's take a look at the language skills of Tennis' top players:
Languages Spoken By Tennis' Top Ranked Men
1. Rafael Nadal
He may be the world number one, but he isn't exactly the tennis player with the best linguistic chops. When asked in an
online interview
, he said "I speak other than Spanish, Mallorcan (sort of Catalan language) and my "funny" English. Roger and I speak English, oh well, I try to speak English...." If you want to feel good about your English, watch some of his "funnies" below:
2. Novak Djokovic
The all around strongest linguist on tour (particularly if you weight them according to ranking), the world number 2 describes himself as a fan of languages and speaks his native Serbian, English, German, Italian, and French. Here's Novak giving the world a French lesson:
3. Stan Wawrinka
Another polyglot, the world number 3 gives Novak a run for his money in the language department (much as he did at last year's Australian open). He also speaks five languages: French, German, English, Czech, and Italian. Despite his early exit from the French this year, his classy victory speech from the Australian Open shows off his fluent English skills:
4. Roger Federer
A decorated champion and all-time great, Roger has had occasion to make speeches in every arena on tour. Luckily, he's up to the task. He speaks German, French, and English fluently. Spanish.... perhaps not so much... Here's Roger laughing at all things Espanol: They say smiles are the international language.
5. David Ferrer
Ferrer claims to only speak Spanish on his
Prince Tennis profile
, but here he is speaking English pretty well!
Languages Spoken By Tennis' Top Ranked Women
1. Serena Williams
Despite her early and unexpected exit from the French, Serena is still the one to beat on the women's tour. Like Federer, she's had occasion to give countless winners' speeches in every country on tour. She speaks her native English, Spanish, and French, and even some Italian. Here's Serena speaking Italian to the crowd after winning in Rome:
2. Li Na
This year's Australian Open winner and 2-time grand slam champion speaks her native Mandarin and English. Here's her winners speech, which proves she can tell jokes in English. The Aussies loved it:
3. Agnieszka Radwanska
Though she's the top-ranked tennis star from Poland, Radwanska is not alone. There are a number of highly ranked women who speak her native Polish, which she takes every chance to speak on tour.
She told the New York Times
, "It's good to not all the time have to speak in English on the tour... It's good to get the chance to speak your own language; it makes you more comfortable." She seems pretty comfortable speaking English here:
4. Simona Halep
The WTA's most improved player from 2013, Romanian Simona Halep is also making great strides learning English. She's an avid Harry Potter fan, and she uses the books to help raise her English level. She told Yahoo Sports "I want to improve more. I speak better than last year, but I still have to learn.... Now I speak more with my coach in English and it's good." She handled this English language interview at the Australian Open very well:
5. Victoria Azarenka
Belarussian Victoria Azarenka speaks her native Belarussian, English, and Russian according to
her WTA profile
. Here's a classy speech she gave in English after winning the 2013 Australian Open: