Listen & Learn Perform Dutch Translation of International Feature Documentary, Disparity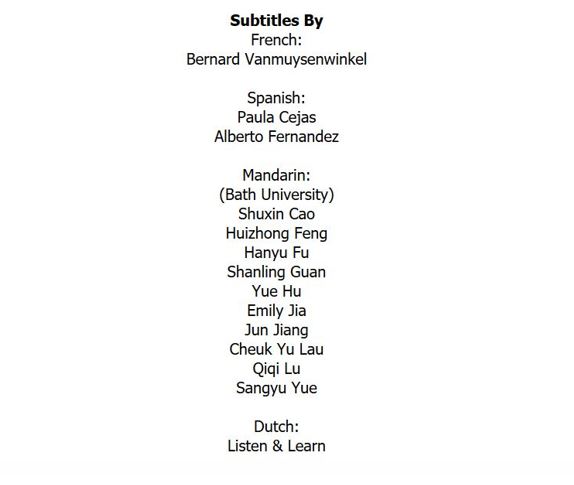 Listen & Learn is proud to announce our collaboration with the Disparity Film Project, whereby one of our expert Dutch linguists completed the translation and proofreading of the 105-minute Dutch subtitle transcript for the feature documentary, Disparity: The Ultimate Search for Real Aid. In 2020, Listen & Learn was contacted by Digital Operations Manager Sam Ryan, from The Real Aid Campaign, and Disparity Film Project Coordinator Oliver Mihell-Hale. The two groups had recently collaborated to film, produce, and publish a documentary, and were now in need of translators to help bring the film to a wider international audience. "Disparity is now directly available in 4 languages to the public for free viewing and sharing on YouTube Tiger Tim Media channel," said Oliver, back in January. "We want to make this film available in over 10 languages as a free educational tool across the globe." The documentary seeks to answer the questions of why, in the face of the $150 billion foreign aid industry, is the wealth gap between the rich and the poor getting wider. As a charitable campaign that is determined to demystify foreign aid, purge the industry of corruption, and encourage an increase to the funding of global charities, Real Aid are the perfect partners for this ambitious project. Filmed on location in Belgium, England, Germany, India, Jamaica, The Netherlands, Peru, Scotland, Switzerland, and the United States, and narrated by Academy Award-winning actor Sir Ben Kingsley, Disparity attempts to "level the playing field for the world's poorest people" by exposing how almost 90% of all foreign aid benefits the exporting nations and big business contractors over the countries and people for whom the aid is supposedly designated. But the purpose of the film is not just to expose the failings within the foreign aid industry. The filmmakers utilize the experience and rationale of 16 Nobel laureates, academics, world leaders, ambassadors, economists, and cultural icons to explore how the systemic corruption can be challenged and corrected, and proposals for improving the effectiveness of aid. But while these expert minds begin the conversation, it will take ideas and efforts from people around the world to enact change. As the most spoken first and second language on Earth, the project was filmed predominantly in English. But the Disparity Film Project and The Real Aid Campaign want to bring their documentary to as large an audience as possible, and so they enlisted the help of language experts around the world to provide subtitles in even more languages. [caption id="attachment_6630" align="aligncenter" width="574"]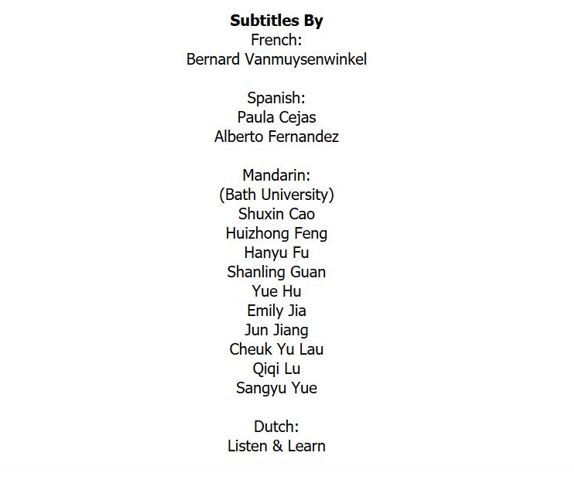 Subtitle credits for Disparity, including Listen & Learn. Source:
https://www.real-aid.org/film-credits/
[/caption] Listen & Learn's Dutch subtitles are now available to use on YouTube, where the documentary is available to watch for free, alongside subtitles in Chinese, English, French, Hindi, and Spanish, with more expected to be added soon. As a free documentary made in collaboration with a charitable organization, Listen & Learn agreed to conduct the translation work for free. Like the filmmakers, we hope the subtitles we have provided will bring the incredible narrative, images, and ideas conveyed in the film to Dutch speakers who would have otherwise missed it. Disparity: The Ultimate Search for Real Aid is
available to watch for free
on the Tiger Tim Media YouTube channel.