Oops. Mexico Vs Cameroon #WorldCup #Google #Doodle has Ghana's Flag

Google's Doodle for the Mexico Vs Cameroon World Cup match unfortunately has the wrong flag! The two O's in Google intend to portray Mexico (in a mexican wrestling mask) facing off against Cameroon sporting its national flag. Except the problem is the second O wears Ghana's colors!
Mexico Vs Cameroon, No Wait, Ghana?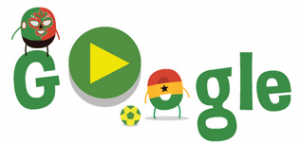 When you click through the doodle you can actually see that Cameroon's flag is very similar… but different!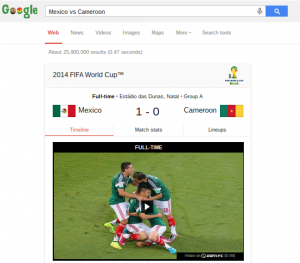 Ghana's flag is horizontal with stripes and a black star on the yellow background, whereas Cameroon's flag has vertical stripes with a yellow star on a red background.
Ghana's Flag
Cameroon's Flag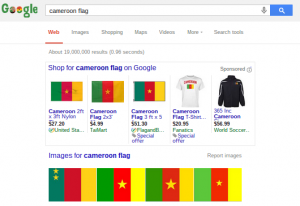 Don't Worry Google, We Fixed it For You!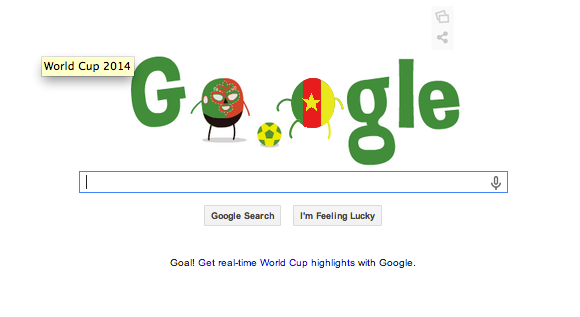 Hey, at least Google is enjoying the World Cup as much as we are!
Update: They fixed it. Fast work; high five!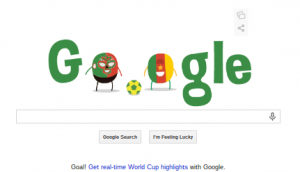 As SearchEngineLand spotted, Google's Doodlers also made a very "punny" apology for the mix-up.
p.s. thanks to followers for calling attention to the graphical error in our Mexico vs Cameroon doodle. We're not Ghana let it happen again.

— Google Doodles (@GoogleDoodles) June 13, 2014
All's well that ends well!
WORLD CUP 2014 PORTUGUESE SPECIAL OFFER!

Back Brazil this World Cup with Listen & Learn's special offer on all Portuguese courses!
Thursday, June 12th, 2014, kicks off the most watched tournament in the world, and June 5th kicks off our World Cup promotion!
Book a course and receive 6 hours of online lessons FREE for you or a friend of your choice!