Planning a Vacation to Bolivia? Don't Miss These 6 Incredible Destinations!
Bolivia is one of South America's least visited countries, so if you're looking for a unique getaway, this mesmerizing place is sure to deliver. Though much smaller in size than its well known neighbors Brazil and Argentina, Bolivia offers travelers all sorts of activities. Whether your idea of an ideal vacation involves lots of relaxation or an agenda full of endless exploration, it won't be hard for you to plan a trip that will appeal to all your senses. Make sure you check out these 6 incredible spots if a Bolivian vacation is on your horizon this year:
Street Market in El Alto, La Paz Region
El Alto, or "The Heights" in English, is a large city that sits above Bolivia's capital, La Paz. It has seen tremendous growth over the last few decades and is considered the financial center of the country. But you're not going for the business scene; instead, visit the colorful and lively street market that can exceed a few kilometers in length. In addition to offering shoppers an enormous variety of souvenirs and other goods, the view from this market cannot be beat. As you look at handwoven goods you'll get to take in incredible vistas of the capital city far below you. Travel to the market from La Paz via the teleferico, or cable car, which is bargain and a fun way to make the ascent.
Tiahuanaco Ruins, La Paz Region
No trip to the greater Andean zone of South America would be complete without a visit to ancient ruins. Located not far from La Paz, Tiahuanaco is an important archeological site that dates back to pre-Incan times. Information posted on the Spanish-language signage is quite limited and doesn't do justice to the history of the area and the people who occupied it, so I recommend hiring a knowledgeable guide who can educate you on the facts.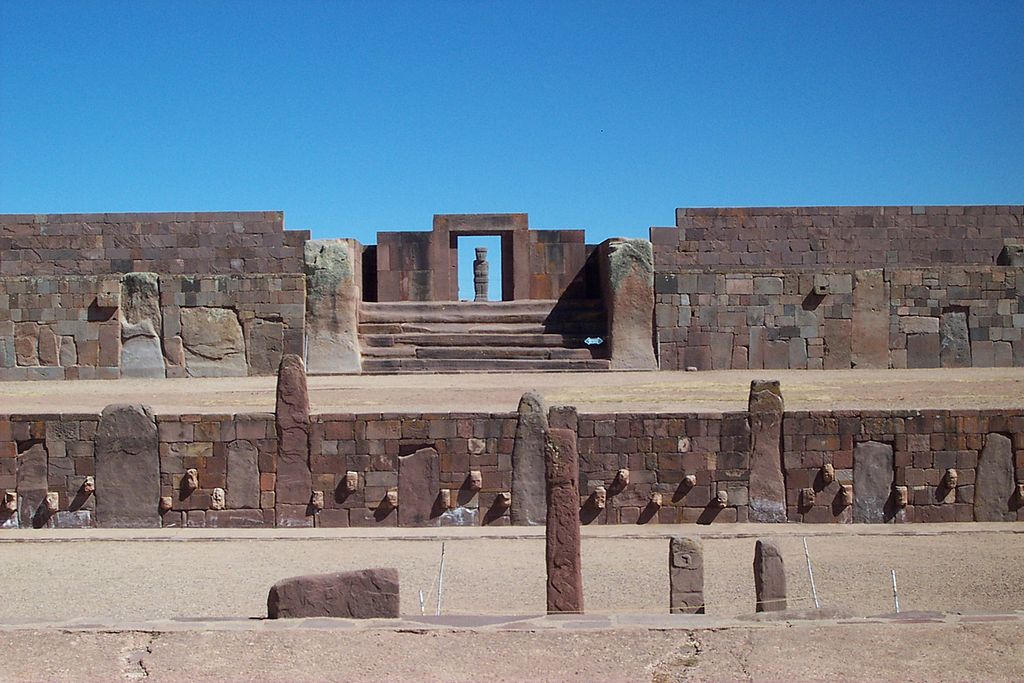 Valle de la Luna, La Paz Region
Unique mud and sandstone formations set a lovely background for an easy hike around Valle de la Luna, which translates to "Moon Valley" in English. Walking around both trails will only take about an hour, making this a great "hike" for those not interested in serious mountain or volcano climbing–which happens to be one of Bolivia's more popular activities! Don't forget your camera as you'll be able to get plenty of great pictures along the way!
Salar de Uyuni, Potosi Region
The salt flats of Salar de Uyuni are not particularly easy to get to, which make it a necessity to choose a reputable tour guide operator, like Ruta Verde, and will make you appreciate your arrival even more. Photographers who travel to Bolivia absolutely cannot miss their chance to shoot here–subjects look as though they're walking on water, with the salt lake at their feet providing a perfect reflection of the bright colored sky above.
Ojo del Inca, Potosí Region
After you've traveled around Bolivia and are ready for an afternoon of relaxation, head to Ojo del Inca in the Potosí region. At these altitudes, many tourists are surprised by the cold weather, and a dip in these thermal-heated waters is the perfect way to loosen tight muscles and warm your core as you take in the beautiful mountains and countryside that surrounds.
Rurrenabaque, Beni Region
Discover the edge of the Amazon at a fraction of the price you'd pay in Brazil or Peru. For this rustic experience, you'll need to sign up for an all-inclusive tour package that lasts at least a few days. The reputable Madidi Expeditions offers a 3-day option that will expose you to some of nature's finest. During your visit you're likely to spot squirrel monkeys, scarlet macaws, river dolphins, and lots of other wildlife from a simple rainforest cabin or boat.
Bolivia offers travelers what some would call a more 'authentic' experience. English is limited to only the most tourist-oriented destinations, so make sure your Spanish skills are sharp before you go. Contact us if you're interested in learning more about one-on-one, online, or small group classes. And if you've been to Bolivia, be sure to share your favorite places with our readers below!