South Korea – More to See Than the DMZ: 3 Tourist Hotspots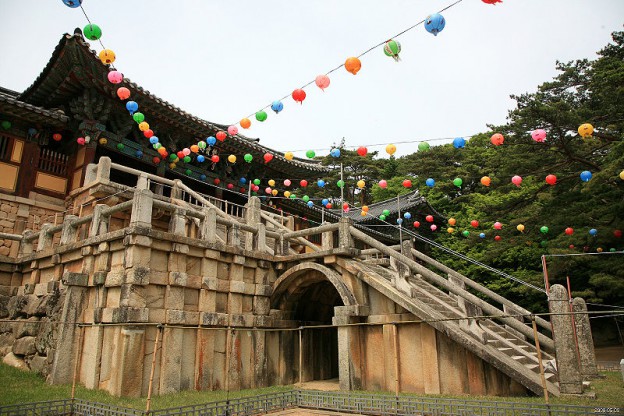 Travelers looking for the iconic history and the gracefulness of Asia might not immediately think of South Korea. Westerners tend to envision the bloody war that our fathers and grandfathers fought in, and endless miles of barbed wire fences, land mines, and soldiers in a perpetual military standoff, rather than ancient temples, beautiful parks, modern cities, and leisurely beaches. The truth is that the Demilitarized Zone (
DMZ
) dividing North and South Korea is only a small representation of life in the country. The rest is rich with culture, art, food, nature, history, and incredible natural beauty.
Is your Korean up to scratch? Test yourself with our free Korean level test!
The History in Gyeongju
[caption id="attachment_4058" align="aligncenter" width="600"]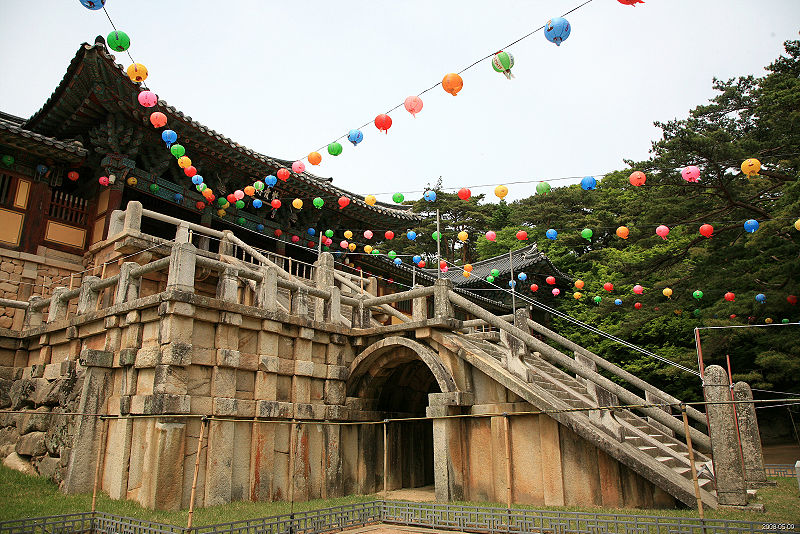 By Junho Jung at Flickr from South Korea (http://www.flickr.com/photos/phploveme/2486667474) [
CC BY-SA 3.0
],
via Wikimedia Commons
[/caption]Gyeongju in Gyeongsangbuk was the capital of the ancient Korean Kingdom of Silla from around 57 BC – 935 AD. The region has great historical significance and ancient relics that reflect the wealth of culture that put it on the United Nations Educational, Scientific, and Cultural Organization's (
UNESCO
) map of world heritage sites.
Bulguksa Temple
is one of the jewels of Gyeongju with its Buddhist roots represented in its architectural structures, stunning works of sculpture, and archaeological tombs made for royalty and aristocracy. These sites add to an incredible air of Korean life and landscape that make the city of Gyeongju a must see when in South Korea.
The Capital Hub of Seoul
[caption id="attachment_4060" align="aligncenter" width="600"]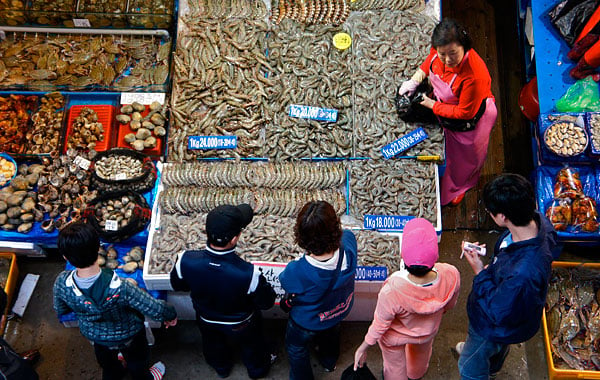 By Gaël Chardon (originally posted to Flickr as IMG_9108) [
CC BY-SA 2.0
],
via Wikimedia Commons
[/caption]Seoul's big city lights also offer the traveler a modern contrast, after exploring the magnificent Korean countryside. For those who are passionate food adventurers, the capital offers a wide range of tastes, whether one's palate longs for the local street vendors' fare of pancakes with sweet and savory fillings (
hotteok)
, or a spicy crab soup from the
Noryangjin Fish Market
, or a multi-course visually stunning banquet (
hanjeongsik
), or the exclusive upscale finery of Seoul's renowned chefs, the city is ready 24/7 to satisfy all tastes and cravings.
The Beauty of Jeju
[caption id="attachment_4059" align="aligncenter" width="600"]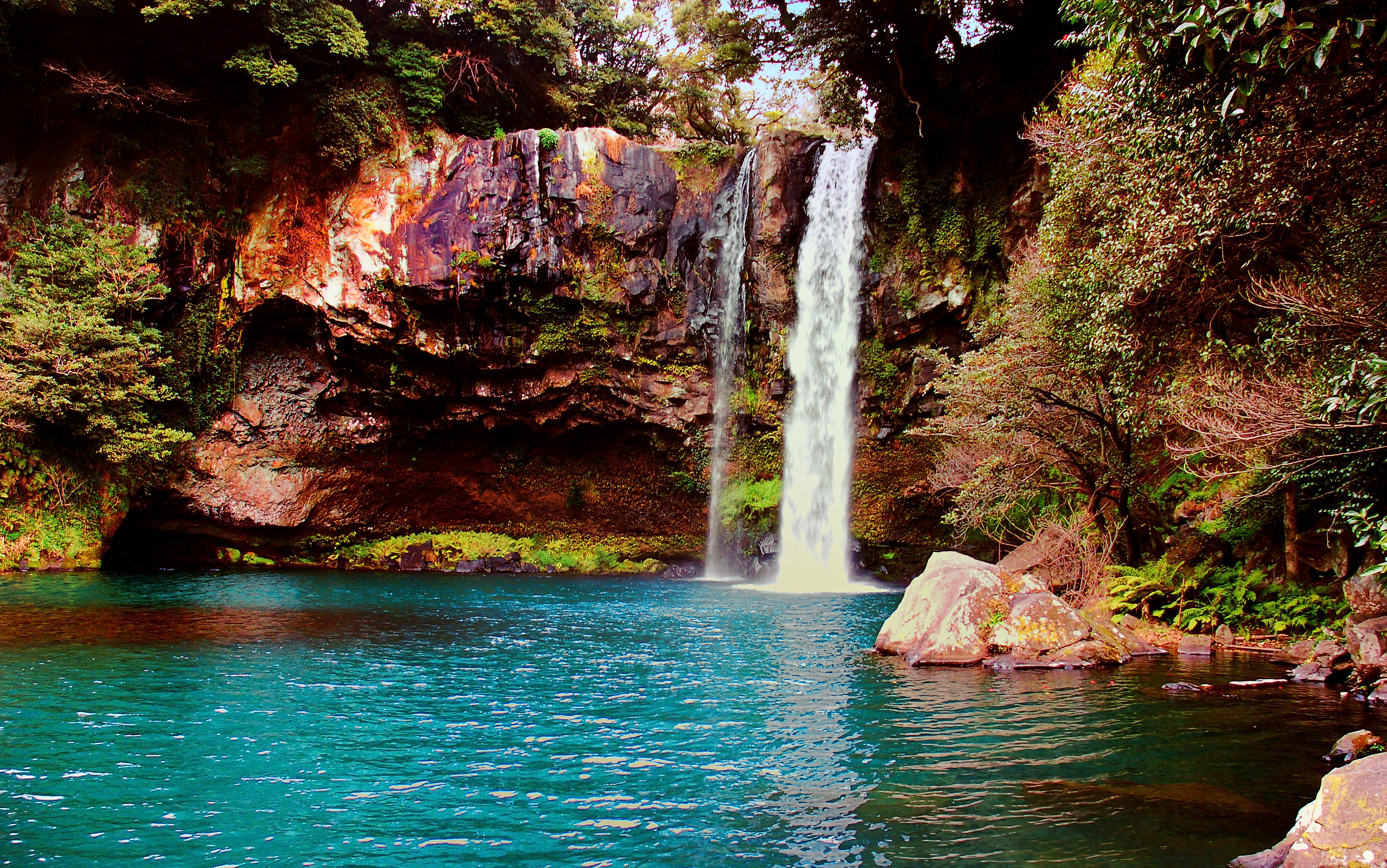 By Douglas Knisely from USA (Waterfall on Jeju Island, Korea) [
CC BY-SA 2.0
],
via Wikimedia Commons
[/caption]The coastline of Jeju-do is home to the province's second largest city of Seogwipo. The rocky volcanic coast is abundant in lush, enchanting parks, deep gorges with waterfalls, and blue water beaches with mild water temperatures that make Seogwipo one of the country's best scuba-diving destinations. The region's diverse and beautiful contrast provides excellent hiking trails for the nature lover. The harbor town offers several choices of hotels, a main bus terminal, and numerous attractions including a multiplex cinema, water park, and museums all centered around the
Jeju World Cup Stadium
on the outskirt of the city. These South Korean hotspots are only a few incredible destinations to explore in a country with far more to offer than just the memories of war, or the complexities of world politics. The Asian destination provides the traveler with a plethora of activities and adventures to intrigue all types of interests. This is why the country should not be overlooked because of its modern history, but looked into because of its remarkable historic cultural landmarks, and pristine natural beauty.
***
Knowing the language makes traveling in a country not only more convenient, but also more fulfilling. The professionals at
Listen & Learn
 can set you on the course to being fluent in the language of your choice, be it professional, or recreational.
Contact Us
to get started today.