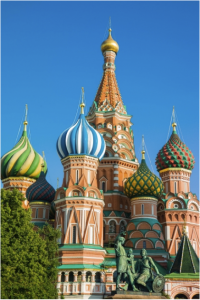 With the world's eyes on Russia with the Winter Olympics happening in the region of Sochi, it made us think about what we'd pack if we were heading there – as a spectator, not a participant!
Of course clothing depends on where you're going and when, because the country is so huge that it has quite extreme temperatures and environments – it is the largest inhabited landmass in the world, bordering 14 countries, covering nine time zones, and is home to 143 million people. Check out some other interesting facts here.
It also has a long and tumultuous history, a varied religious and ethnic background, and a unique drinking and food culture – which is why it's great to visit, but a few tips can also make life a lot easier for a newbie to the neighborhood!
1. Get Your Papers In Order
No matter what your reasons for visiting the great state, you will need a visa to enter Russia. This can be issued by the Russian consulate, and you will need to allow up to six weeks for this, so plan in advance. Tourist visas are valid for up to 30 days, and business visas allow up to a year. Also, like most other countries, make sure you have a minimum of six months on your passport, or you may not be allowed in.
2. Registration
But wait, there's more, if you're heading to Russia for more than a week you need to register with the local Federal Migration Service – most travel agents, major hotels, and decent accommodation will look after this for you, but it pays to check.
3. Hot Shots!
Obviously it's recommended to have all the standard vaccinations up to date (measles-mumps-rubella, diphtheria-tetanus-pertussis, chickenpox, polio, plus a flu shot), but it's also advisable for all travellers to get Hepatitis A shots as this is commonly transferred through contaminated food and water in Russia.
4. Drink Plenty Of Vodka
Seriously, vodka is much safer than tap water in most parts of Russia, but if that seems too extreme, drink sealed bottled water. Even the locals don't drink from the tap, and it's probably a good idea to avoid brushing your teeth with it, or even having ice when you don't know where it's come from.
5. Customs
No, we're not talking about their cultural ways, we're talking about the very strict customs and regulations that monitor what's being taken out of the country. So if you have a historical icon, medals, antiques, artwork, or artefacts that you want to export, you'll need to get approval from the Ministry of Culture – and they're not kidding around!
6. Money Worries
The best option money wise is hard cold cash, in the local currency of the ruble, and with a $10,000 USD limit on bringing cash in, that should last you a lifetime in Russia – but of course there is a risk carrying around that much money with you!
You can exchange foreign currency in Russia, but make sure the notes are in good condition as they won't be accepted if they're damaged or even folded in any way.
Of course, there are cash machines, but these are few and far between, and prone to scams, and credit cards are not accepted in many places either – so, like we said, cash seems to be the way to go!
7. What's Up Doc?
Russia is by no means a developing country and will have most of the essentials you'll need, but if you rely on taking prescription medication it's a good idea to bring a large supply to last the trip as you'll need a prescription from a local GP to get the same script once you're there.
For hygiene purposes, it's also a good plan to have toilet roll, tissues, and liquid soap handy – some of those public bathrooms can be challenging at best!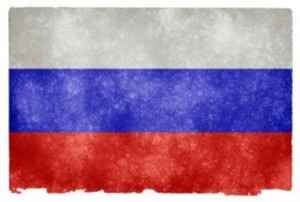 8. Be Adaptable
If you must take electrical devices with you make sure you've got a travel adaptor to support the Russian voltage of 220. You will also need the two prong plug used in most parts of Europe (except the UK).
So, let's be honest, Russia isn't the most relaxing of holidays, and without knowing the language it can be difficult, but if you want to really experience a different culture, get a taste of a country with huge historical significance, and see some of the most remarkable icons, artworks, museums, architecture, and monuments, well it doesn't get better than this!
Have we left anything off the list? Help us out in the comments section below!